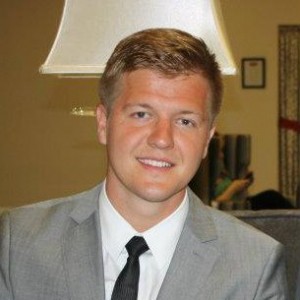 What is your startup
Monitr is a technology and financial data services company, which specializes in the analysis of news, opinion, and social media, to determine the aggregate sentiment and trends of equities, commodities and currencies across world markets.
What does it do?  
Monitr aggregates and analyzes news, opinions, and sentiments to accurately inform investors who seek different perspectives of trends in the world market.
With our new engaging and easily digestible market news analysis platform, Monitr also provides Software as a Service (SaaS) solutions for investors through web, tablet and Smartphone applications.
Additionally, the Monitr dashboard highlights useful standard market indicators, such as stock price and history, but adds comparisons of company competitors, web "mentions", and sentiment trends based on realtime news analysis — the core of the platform.
Who is your startup aimed at?  
Monitr is aimed at financial market investors, whose use of computer-based analysis on particular market signals has taken the world economy to a new level, shaping almost every trading decision being made today. Monitr aggregates what we see as an underutilized source of market data, the news and information that people read and become affected by, which in turn influences their own perceptions and even consumer trends of particular companies.
To gather its raw data, Monitr analyzes an average of 92,000 news articles per day resulting in the "sentiment value" figures of particular companies. Investors and users of the dashboard can also see the number of times a company has been referred to through various news sources in a set time period and the general "negative" or "positive" trends of this data.
How does your startup stand out against its competitors?  
Monitr incorporates a variety of specifically designed features to give users a better understanding of overall market conditions. This gathering and analysis of the data is essential. However, what makes the product stand out is the ability to accurately correlate the derived information in an easily consumable way. Monitr strives to maintain a high standard of usability, not only through a web-based dashboard but also by providing a separate API and data feed for algorithmic trading companies.
Where did the idea for the startup come from? 
Having realized that the exponential growth in news and sentiment analysis to gage future market trends is flooded with indigestible big data — which is what the Monitr platform seeks to overcome.
We know how important quick decisions are within this industry, and how vital technology is to accurate financial decision. The relationship between the two is key to the success of every investor in the market. Because of this, the Monitr team set out to find a selected number of important financial signals not just to analyze, but to turn into easily consumable and useful market information.
Understanding that there are changes within the way that people consume and produce information or opinions, we also have future plans to integrate the social media sphere into our unique platform, and aim to become centralized and comprehensive solution for investors looking to make well informed decisions from a variety of financial signals.
Did you have any concerns when starting your business, if so what were they?  
As in any start to a new business, there are general worries of turning a vision into a product that is going to be attractive to consumers. We knew that we had a valuable idea and the resources to put this vision into motion. Even with that motivation, we still had to be realistic with the target to launch the product. This would take time, funding and plenty of long nights.
What is your business background, and what got you interested in startups?  
I completed my MBA majoring in International Business in June of 2014. While completing my MBA I worked with a HFT firm in Zurich Switzerland. This is where the idea for Monitr started; I saw how important data was to making decisions for algorithmic trading and began exploring the possibility of incorporating other data into trading strategies.
How did you initially raise funding for your company?  
We were fortunate enough the get financial backing from our early stage acquirer, Spectral Capital Corp, to be able to focus solely on building the product.
What has been your greatest achievement so far?  
Our greatest achievement is actually launching the product. In a very competitive technology sector, coming up with innovative ideas and bringing them to life don't always go hand in hand. Having Monitr functioning properly and available to the public was a team effort that has come a long way.
How have you kept your business relevant and engaged with your audience over the last three years?
Since this is a new company, we are currently in the beginning stages of user acquisition.
How long has your startup been in the making, and who is the team behind the business?  
Monitr has been in the making since 2011. The team consists of 7 core people with a variety of backgrounds in business, sales, marketing and technology.
What has been your biggest challenge so far as a startup owner?  
The underlying question is always, "what is next?". I didn't ask myself this questions because all the tasks are complete but on the contrary, there is so much more that can be done. We try to making those decisions with continuous improvement in mind, focusing on what will increase value within the product and the overall business.
In the coming year, what would you like to achieve with your business?
The unified goals within the team right now are to continue building the product and work on user acquisition. We have a target to reach 50,000 free users by the end of the next year, while introducing new markets, exchanges, news sources, and increasing overall breadth and depth to the product.
What has been your most valuable lesson so far since starting your business?  
The most valuable lesson that I have learning is the need to be efficient within all business activities. In business school, we are taught to manage tasks in a strategic manner to increase efficiency. In practice, the difficulty to manage these tasks increases greatly. Ultimately it depends on having a reliable partners and employees who have the knowhow and overall ability to solve problems.
Finally, if you could give one piece of advice to someone thinking about starting a business, what would it be?
Personally, I find it important to surround yourself with the right people. Find influential people that can help guide you on the path to success. There are many successful people out there who simply want to share the wisdom that they attained over the years, just have to be ready to show your willingness to learn and be determined to get results.