For all the food lovers out there, who have their taste buds well acquainted with the best ingredients, there is no word called 'compromise' in their book when it comes to eating. Cookyns is a culinary startup whose founders embrace the same no-compromise philosophy in their quest to satisfy the finest in culinary tastes.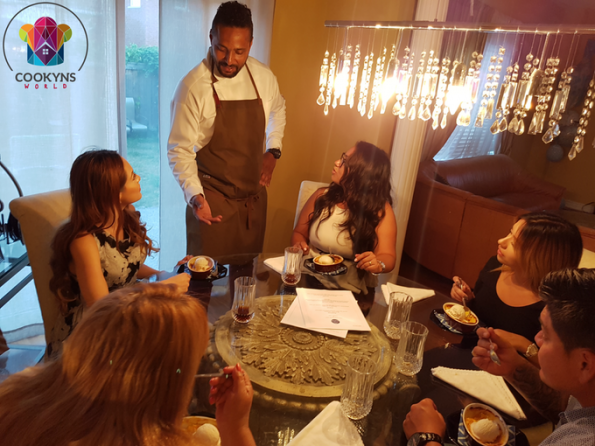 Foodies don't like to miss out on any opportunity there is to get lavish, high quality, reliable food with convenience. Cookyns, launching first in Toronto, and next in Paris, has been a combined effort of all the co-founders who have made it possible to serve the people at their convenience and providing the largest and easiest platform from where clients and food artists can chat securely.
The platform helps users get the most fabulous culinary experience by browsing and selecting all the details that are provided for a specific chef. There you go, with that single click you've just added taste to your kitchen. AND, the chef gets booked for your home!
You might have used internet to look out for all the new outlets that have recently begun in your town or those who are coming up with something new or a new deal. Or you might have used the internet to check the possible reviews there are regarding a restaurant or a chef.
But have you ever thought of using internet to select the chef himself/herself?  Yes, Cookyns is a multi service platform that connects food-makers & the food lovers. Immensely unique and highly convenient to hear that Cookyns is the biggest source of culinary talents and gourmet menus providing you with the best chefs available for any type of cuisine and budget.
Why search on multiple websites when you can display all the chefs in your area with their skills and experiences. The idea developed for the user's convenience and this well-organized setup helps all food lovers.
Cookyns also offers the best culinary private classes possible with experienced instructors. A chance to learn from the best in the business and gain experience from "la creme de la creme" of our certified chefs.
Why do you need to trust Cookyns?
They've announced the selection criteria of each chef publicly, there is a 'certification dinner' organized where the food made by a chef who wants to be inducted in Cookyns is approved by a selected jury. This is certainly the most legit criteria of inducting a chef to the Cookyns family.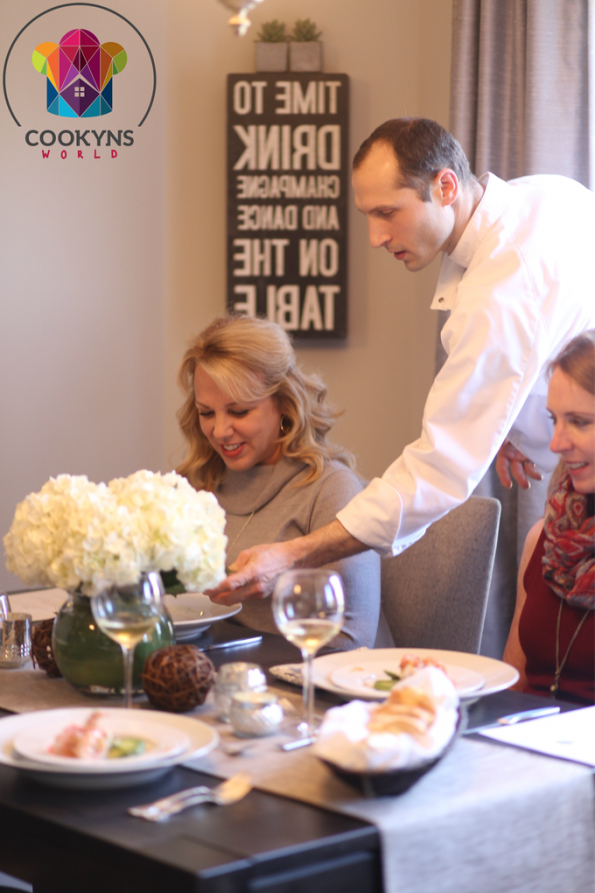 Continuing the point of trust, Cookyns is setting up a unique yet an appreciating trend by providing the customers with an insurance of their liabilities up to $2 million. One of the co-founders – Samir Malih described this exiting and unique business model as a new way to entertain people at home with quality & security.
Cookyns has several goals like any other company, with a young start-up that it is; the aim is to bring all the top chefs to a certain platform using the modern technology. Where all the food lovers can simply relish the dishes and embellish their private gatherings and functions according to their will, that is to host their friends & family with a unique experience.
The focus and priority is always transparency, not only just for now as we have started but obviously we concentrate on it for a long time. All of the chefs, pastry chefs and talented cooks available on our platform are independent. None of them are employed by Cookyns, it means that each chef can manage his/her own schedule, location, price, menu and availability using the online dashboard module. Joining Cookyns is free and easy to use; we believe that our business model will help young and motivated chefs to finally express their talents.
Cookyns is all set to become a source to overcome all the obstacles that there are between people and their wish to eat the way they want.
Normally, the obstacles that people face are that they live far away from the best restaurants, have a busy schedule with kids or that they have to compromise with the food they get from the restaurants as the chef cannot know what exactly the person requires.
For a unique and special feeling the client will be served personally by the chef. Not only this, but if you are not used to, or you don't like to wait much for your food don't worry, you have booked the chef for a specific date and time.
Interestingly, the chef takes all the pain of providing you the best service from buying ingredients to cooking to serving and to even cleaning up before leaving. How good is that?
Private Cookyn and Cookyn Class services are all set to be launched, firstly in Toronto Canada and next winter in Paris France. If you are a talented chef and would like to join us, please visit www.facebook.com/cookyns
Platform available in French & English! www.Cookyns.ca
Cookyns, the culinary experience is coming near you!