As companies grow a larger membership base, they can face economic, technological and demographic problems if they don't handle the situation appropriately.
Many companies manage their members using a jumbled system (including snail mail) which results in inefficiencies, isolation of important data, decreased engagement and lost revenue. For small trade organizations this can destroy a business, so something needs to be done.
How can companies appropriately target their members?
Today, organisations need to consider their economic, technological and demographic possibilities:
Companies should introduce new revenue streams by monetizing and delivering web-based products and services to members and non-members. This includes digital products including publications, training material and online training courses.

With a shifting-demographic, companies need to appeal to a new market. Millennials demand a high-quality web experience with a personalised, heightened social experience and self-serve capabilities to stay engaged.

Finally, organizations should invest in worthwhile technology. Without good tech, it can be difficult to access important metrics data and maintain strong web and mobile platforms.
So who can help you?
This year, Member365 raised an incredible $1.3 million in funding with the help of L-Spark, an enterprise accelerator working closely with Canadian SAAS and Cloud Startups. This startup from Ottawa Canada, is a membership management platform that provides organizations with a modern, cloud-based solution to engage and grow their membership operations.
Member365 helps organizations target these three economical, technological and demographical problems.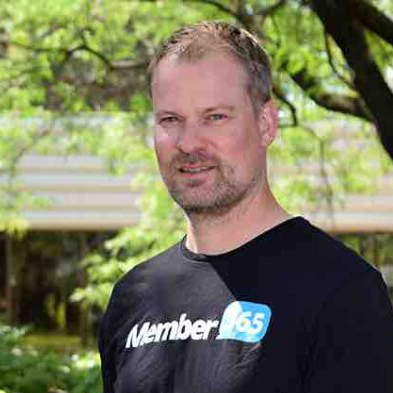 Stephen Foley, the CEO of Member365 previously co-founded a professional services company to help member-based organizations maintain an online presence. "Through this experience I noticed that our customers were using expensive enterprise software or trying or piece what they had together with a number of disparate solutions. This lead to an obvious need for an all-in-one membership management platform that can be applied to any trade association or business networking organisation."
Member365 primary goal is to become a global, world class software enterprise that takes out the pain of membership management so that their customers can focus on what really matters: building relationships, driving engagement and ensuring repeatable member renewals.