Everyone loves Twitter. It is a great way to share thoughts, news, and other information. But, what's the point of sharing all your business's important information if no one is seeing it? To fully take advantage of Twitters powers, you MUST have a following. Some celebrities and others have MILLIONS of followers. For them, it's a huge way to get out information to their fans and the rest of the world and to increase Twitter followers.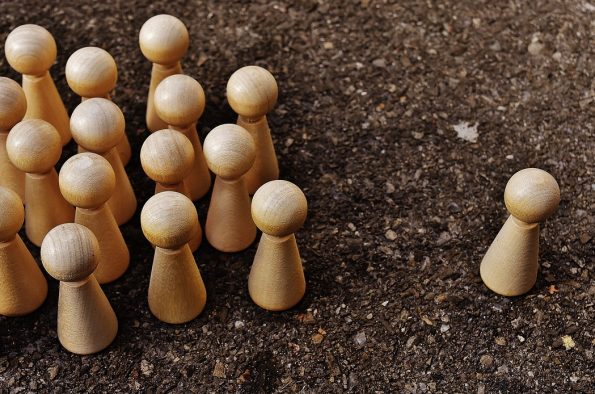 But for a new business, it can seem impossible to gain followers! So, what do you do to get more? A solid marketing strategy starts with a good foundation. An MBA from Southern Cross University can help you on your path to greatness. For those of us who do not have an MBA, read on to find out my top tips for gaining followers for your business!
Follow More People… No, MORE!
This is 100 percent the easiest way to increase Twitter followers. The more people you follow, the better the chance those people might just follow you out of courtesy. Other people want followers just as bad as you do, and people often think they will lose a follower if they don't follow them back. It's important to swallow your pride. It doesn't matter if you are following more people than follow you. Especially in the beginning, your goal should just be to gain as big of a following as possible, and this is a quick and easy way to do so!
You Need More Twiends
Tools are your friends. There are a ton of tools that can help you increase Twitter followers (real people.) One of my favorite tools is Twiends! It is a platform that you can join that will help you find followers with the same interests as you! It's a great way to not only add followers but find people you share interests with. You might even make a new friend!
Don't start from scratch!
Surely, you already know some people. Chances are, they have twitter accounts too! Twitter has the option to search your email contacts for Twitter handles and automatically follow them. This is a great way to let your real life "followers" that you have twitter. You can also do the same thing with your phone contacts. It's a very simple way to get some followers right out of the gate! It is also possible to buy Twitter followers using third party services.
To Tweet or Not to Tweet
Believe it or not, there are good and not so good times to send out a tweet. Think about it from your perspective. When are you more likely to check twitter? 10 am on a weekday or 3 pm on a Saturday? Most people work a 9-5, so twitter traffic is noticeably lower. The best time to tweet is weekdays after 6 pm, and weekends. New tweets are at the top of people's feeds, so if you can tweet around the time people are looking, your followers will grow!
Get Your Name Out There!
Put your twitter handle everywhere you can, if you write online, add it. If you have a business card, add it. Send a lot of emails? Add it! Anywhere someone might see it, make sure you are adding your handle. Even if it only gives you one follower, that follower can branch tenfold. Ever add makes a BIG difference!
Go On, Get Tweeting!
In your quest to increase Twitter followers, if you use these tips, you will be guaranteed to gain a few followers at least! If you work hard, you can gain a healthy following with some simple steps. Next thing you know you will be speaking your mind for thousands of close fans to weigh in on. Go on, get tweeting!