Remote working is one of the easiest, cost-effective methods of securing office space. However, the disadvantage of remote work is that it often isolates employees. While it might be great for everyone's schedule, employees, self-employed, and start-ups alike do not benefit from the valuable interactions that happen in most offices. However, the virtual office can also take your remote-working office space up a notch by providing you with the needed office amenities.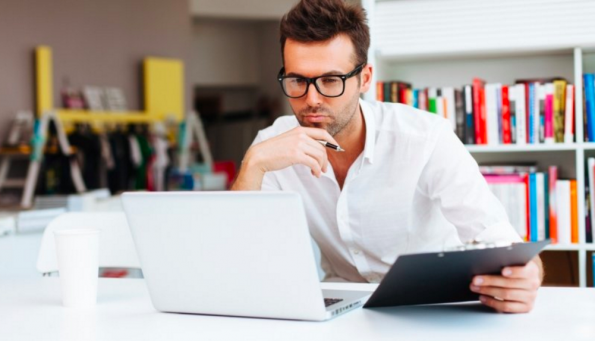 The virtual office operates on a simple format by allowing businesses to lease the use of conference rooms, meeting rooms and boardrooms, in addition to having access to IT services and the standard office equipment. Check out the Servcorp virtual office offerings for a great example of the many different amenities and features that come with the standard office space. With the virtual office, entrepreneurs can benefit in a variety of ways from adopting this format.
Let's take a look at just some of the advantages of using a virtual office and how this office solution can benefit your business.
Overhead
The virtual office is probably one of the most cost-effective ways to rent office space, especially when many of these offices are addressed in the most prestigious locations. Because all your amenities and utilities are included, you only pay one bill at the end of the month, and this bill is a drastic reduction in comparison to standard leases. Furthermore, with the virtual office, businesses only pay for what they actually use, which eliminates wasting valuable funds. In the end, your monthly overhead is reduced because all of your bills are streamlined.
Low Start-Up Costs
For those starting a venture, costs associated to turning on utilities, cable, phone and other amenities, costs associated to furnishing a space, and costs associated with providing deposits can put a dent in your start-up funding. Alternatively, many companies that provide virtual offices only ask renters for one month's rent and the same amount for a deposit. These flexible start-up costs make it easy for entrepreneurs to slip into a lease that will afford them the same materials as a standard office.
Mobility
The virtual office also allows entrepreneurs a little flexibility in that businesses can move around easily. For entrepreneurs who travel quite a bit internationally and nationally, the virtual office is perfect because you pretty much can take your whole office with you as long as you have a device and a reliable connection to the internet. This is especially great for businesses who want to test new markets. The virtual office will give you access to all of the necessary amenities regardless of your location, and if the leasing company is an international one, then you can expect to be able to reserve office spaces in locations where they have offices.
Scalability
A great feature of many virtual offices is being able to use this office format to transition into other formats. Let's say your virtual office in London is perfect for the type of traffic you currently see. However, in a year, you land an account that increases your visibility and then your business growth. Unfortunately, while virtual space is limitless, you need physical space to meet with your growing client base. The contracts are flexible enough to allow you to scale up into a co-working space, serviced office or executive space by simply modifying the lease.  
The Perks Of Working In A Virtual World
As technology evolves, virtual reality is becoming the preferred vehicle by which to transact much business. The virtual office, as a part of these technologies, transformed the remote working platform.  It provides businesses with some structure for their IT infrastructure that supports this type of business format. Ultimately, the leasing for virtual offices provides businesses with the opportunity to snag great space at bargain prices.