Anyone who has ever worked or managed an office knows that it can be a tough place to get organized. The organization is vital when it comes to workplace optimization and employee output. Properly organized workplaces are well-oiled machines that provide a nice amount of profit and ROI. There are several different ways to improve your workplace productivity and employee output. And there are several tools you can integrate into your business arsenal…
Increase your Cybersecurity
Cybersecurity is an essential part of every business, and a business is as strong as its weakest link. This way of thinking lets you view business security objectively, and allows you to determine which aspects of your enterprise need improvement and change. If you are running a business that has a massive internet presence, it is of the utmost importance that it is appropriately secured.
Employing proper cybersecurity within your business is not as simple as installing an antivirus program, and leaving your safety in its hands. To maximize your cybersecurity, remember to:
Brief your employees on the matter
One of the most significant security issues is the possibility of human error. To minimize this, you need to teach your employees about the subject to the best of your abilities.
Hold a briefing on the topic, and be sure to educate, not scold. If you are running a business that has sensitive information that you don't want to be made public, informing your employees about the importance, use, and ways of safety is integral to policy implementation and workplace productivity.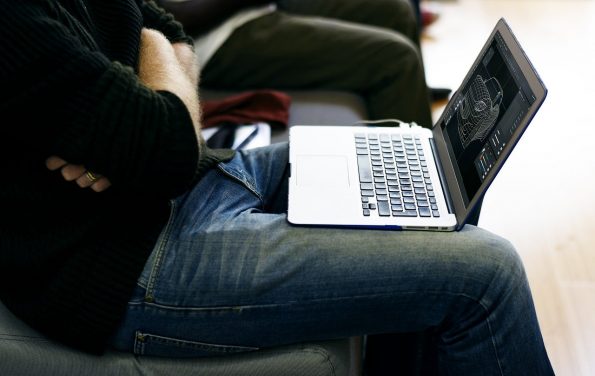 Find a reputable software for the job
Now, educating your employees is not the only way you can work to increase cybersecurity in your company. Finding a proper cybersecurity provider and software is integral.
Some companies that hold sensitive information (such as users' financial information) don't stop with advanced encryption and security software. They hire a full, hands-on cybersecurity team, that is diligent in removing possible threats.
Don't cheap out – invest
If you're handling sensitive information, keeping it protected is fundamental. Now, keeping it protected through the use of advanced security teams, services, and software is not going to come cheap – but this is one thing where money should not be an issue.
This is not an expense. This is a business investment. A safe business is sure to provide better products and services, and increasing your cybersecurity will make sure your workplace output quick, reliable, and consistent.
Improve Internal Communication
A well-connected office is an office that communicates well – and an office that communicates well is an office that operates well.
Workplaces are decentralized these days, and you can have numerous employees operating in different places at the same time. Connecting all of your employees through one centralized network is essential to optimizing your business and increasing workplace output.
Improving your internal communication is crucial in running a successful business, and you will find that your return rates and ROI are rising when you connect your workplace.
Intranet Software
Finding and employing the use of the best intranet software is a sure-fire way to increase your internal communication. The best intranet software will connect all of your employees in one network, through a secure and satisfactory service.
Improve External Communication
Improving your external communication is essential when running an online business that relies on clientele. Employing a professional outlook and presence for your business online is sure to attract more clients. Communicating with them in a proper, intelligent, resourceful, and professional manner is a guaranteed way to turn them from clients into returning clients.
Maximize Employee Morale
A happy employee is a good employee, and increasing employee satisfaction is integral to a properly functioning workplace and workplace productivity.
Google gives its employees countless different perks, going out of their way to keep them satisfied. Now, you don't have to provide a gym for your employees, but consider the following:
Training
An employee's business venture into your company starts with training. Giving your employees proper training can give them a general idea of what is going to be requested of them. Adequate training can decrease the intimidation that looms around new projects and increase workplace productivity.
Decluttering
Overworking your employees is the quickest way to lose them. If a month is particularly bad, you can work alongside your employees to maximize the output. If you have a rising work demand, hire new people instead of overworking the ones you have.
Rewarding
If you've noticed that an employee has been doing an exceptional job, don't be afraid to reward them. Not all rewards have to be financial, as there are different perks you can offer as an employer. Monetary compensation, days off work, company product perks – these are all excellent rewards for a job well done.