By Lihi Pinto Fryman, Co-Founder and CMO of Syte. Startup success depends on a many factors related to your vision, product, and market opportunity. But critical capital raising success depends on a separate set of factors. See Lihi's formula for funding success…
---
Television so often over-hypes real life situations for the sake of entertainment, but the producers of Shark Tank really didn't have to do much embellishing to make the whole investor pitching process look like a high stakes game show. Because that's exactly what it is.
I'm speaking from firsthand experience.
My company, Syte, just received its Series B investment for $21.5 million, bringing our total funding to $30 million. Media outlets like VentureBeat and TechCrunch talked about the fact that we're only three years old and if you read these articles, you might believe we're an "overnight success." We're not.
The truth is, we operated in stealth mode for three years to make sure that our product could stand up against the solutions created by the likes of Pinterest and other monolithic companies. So, we stayed quiet and we tested and retested before we opened our mouths. We didn't approach a single VC until we knew the technology could play in the big leagues.
Thankfully, it worked out.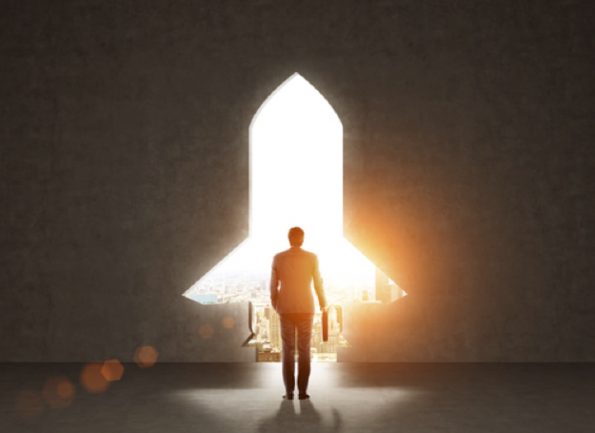 We learned a lot in this process, too – mostly that the secret to winning the "game show" is to follow a tried and true formula for funding success. So, with that in mind, I'd like to share six key ways to increase your success with investors:
Make Sure You Actually Have a Differentiator
Note the word *actually* in that title! When you are working on something cool, it's easy to get stuck in a bubble and believe that you are the ONLY company solving a particular need. The truth is, there are so many startups making incredible products and guess what? They're pitching the same investors that you are (and the same tech journalists for that matter!).
When an investor asks you "How is your product different than other solutions on the market?", and they will, your answer has to be solid. If you cite what you believe is your differentiator and they fire back with five other companies that are doing the same thing, it proves that you haven't done your research. The even sadder fact is, you probably won't get a second chance with that VC firm.
So, before you ever dream about pitching to an investor, take the time to understand your offering and where your product fits in the ecosystem of solutions. Know what you do better than anyone else and why that's valuable.
Get Obsessed with Your Customers
When you're delivering a product that most expertly solves a problem a given demographic, you will make an impact. This means getting obsessive about tailoring your solution to your customers' deepest needs.
Start an open dialogue with your customers about your product and don't look to them to confirm how great you are. Press them to tell you what else they'd like to see in the product and which areas you can improve. This causes them to become more invested in your product evolution and company success. Having customer advocates always proliferates to investors and is one of the most powerful weapons in your arsenal for funding success.
Partner with Big Brands
This sounds like a tall order, but if you've done steps one and two correctly, you will be amazed how receptive major brands are to working with startups that can deliver their enterprise a competitive edge.
Remember, a lot of large companies can't have the flexibility of a startup, due to their infrastructure and processes, but they do have the deeper pockets to invest in solutions like yours. Find out how you can create mutually beneficial partnerships.
Get These Tier 1 Logos on Your Website
When you land a big client, make sure you specify in your agreements that your company can use their logo on your website. Having their logos on your client page will give you a new level of credibility. Remember, investors may have never heard of your startup, but if large enterprises are already using your solution, it will make those VCs sit up in their chairs and listen to you.
Don't Make Case Studies an Afterthought
Another common problem amongst startups is their lack of case studies. Quite often, they are simply forgotten, but they can be extremely powerful in demonstrating the real-world value of a product. On day one of a new client signing, conduct a baseline analysis on how their business is doing without your product. Then, analyze a few months later to check the results and have a marketing writer document the impact of your solution on their company. Case studies can also be used in press campaigns, which also can't hurt at all in winning investor attention.
Hire the Best Talent…and Borrow Their Clout!
Top talent from top companies often gravitate towards remarkable startups because it gives them a chance to "make a difference." When you work for a big company, you don't get to wear a lot of hats and usually have to wait a very long time for your work to reach fruition – but at a startup, you can make an impact from day one. So, if your startup is doing something awesome, chances are, you're going to attract creative people from name companies. You will obviously benefit from their talent and collaboration, but also, you can name drop! Show off the talent you're attracting at any juncture you can! This will prove to investors you have the right people to take the idea to the top.
In Closing
Being an entrepreneur is so often like being a lawyer – you have to constantly build a case for your company. At the end of the day, so many factors go into your company's ability to win an investment, but if you use these five steps as your guide, you will increase your chances for funding success.