Starting a blog sounds easy…All you need is a laptop, somewhere to host your blog and an opinion, right? But speak to any professional blogger and while they might agree in part, they'd probably explain that there's a lot more to blogging than you might think. It's because of this that many wannabe bloggers start with good intentions and then loose confidence and interest in their project within a matter of months, or even weeks!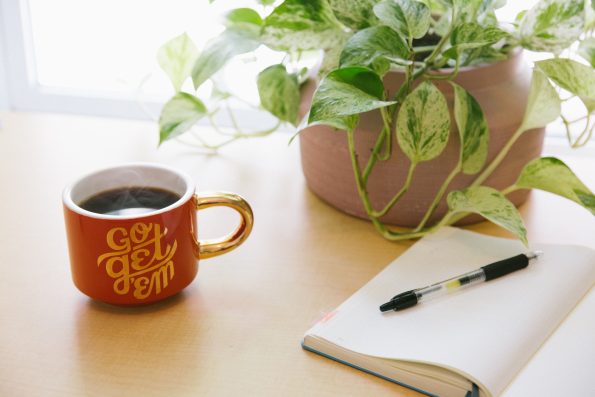 If you really want to invest your time and effort into a successful blog and potentially make a career for yourself online, then read on for 4 things you should know before starting a blog. It can be a great side hustle.
Citation software is your friend
If you're writing about a specific topic then you may find yourself referencing the work of someone else to emphasis your points or maybe even a newspaper article or something from another source. If this is the case then investing citation software is an absolute must, it ensures that you're not going to fall foul of copyright infringement laws and it's one less thing to worry about. You can find a reputable citation generator here. It's also worth investing in plagiarism and proof reading software.
Blogging is hard work
Bloggers make their jobs look easy and even a little glamourous. With glossy pictures and stylish Instagram posts that make their writing careers seem chic and alluring. However, behind this entrancing and glitzy front is endless hours spent, writing, researching, editing, sourcing images and even infographics. Then probably scrapping everything they've done and starting all over again. It's incredibly stressful and really is a labour of love. Don't forget that once your work is published, you have to then work on promoting your work through various channels in order to get traffic to your blog. Your posts need to be consistent and frequent in order to keep your audience engaged!
There's a lot to learn
Being a blogger is more than just being a good writer. You also need to learn new skills in order for your blog to succeed. Most bloggers would recommend researching and getting to grips with the basics of SEO and analytics. It's these factors that will help your blog to be seen and found in search engine results. You can also need to keep up with the latest news and things that are happening in the world, they could be relevant to your content.
It's difficult to make money
Don't be fooled by those who claim great income simply by posting on their blog every week. Those who make a decent income from their blog have honed their craft and have probably been blogging for a number of years. If you're starting a blog with the hope of earning an extra income, then maybe blogging isn't the answer right now. However, if you're blogging for pleasure and income opportunities come your way then that's great too. Just be consistent and work hard!