When you're launching and then trying to build a startup, it's important to get as many sales as possible each day. One thing that can help with this is providing customers with a variety of payment options. This makes them more likely to finalize a transaction with you, as well as return to buy from you in the future. You also want customers recommend your venture to their contacts.
When it comes to payment choice, these days more and more consumers are keen to use mobile wallets and other mobile payment options to enjoy speedy processing, ease of use, and other benefits. As such, it's important to set up this type of payment processing structure sooner rather than later.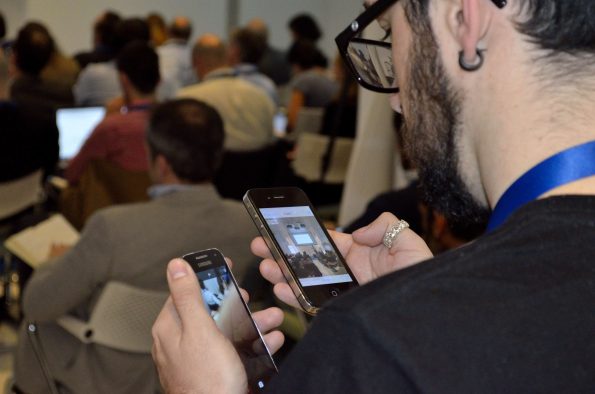 However, while there is a wide variety of different companies offering this type of service now, it can be tough trying to select the right one to use to accept credit cards on phones and tablets. You need to find a provider that is affordable, flexible, offers the features you need, and that can be set up quickly and easily. To help you make your decision, read on for some top mobile payment systems worth considering for your startup in 2018.
Square
Square was created by Jack Dorsey, the co-founder of Twitter, and is one of the most popular and long-running mobile payment systems. Depending on which of their options you choose to register for, you will pay either 2.75 percent per transaction, or 2.5 percent plus 10 cents for each payment. In addition, if you need to key in card numbers, as opposed to tap a card, the price will rise to 3.5 percent plus 15 cents per transaction. For customers who have high levels of sales (over $250,000 and an average transaction of $15 or more), customized rates can also be negotiated.
Square doesn't charge set up fees or monthly plan costs, and no contracts are required to get started with their tech. The system is easy to begin using, as merchant accounts aren't required. This is helpful for small startups that don't have much credit history or who don't want to have to go through a lengthy application process. In addition, Square deposits funds from transaction into user accounts quickly, so you won't have to wait around for days and days to get access to your cash.
PayAnywhere
Another well-liked payment offering that has been around for a while now is PayAnywhere. Their system is made for merchants with a lower level of transactions who are looking for on-the-go payment ability. There is a free 2-in-one mobile reader and app for users, and a flat-rate fee of 2.69 percent per swipe. For transactions which must be keyed in, the price is higher, at 3.49 percent plus 19 cents per payment.
If you want to upgrade to a 3-in-1 mobile reader that accepts contactless payments (NFC) and chip cards (EMV), the one-off cost is $39.95. While this is an extra fee, it does obviously give you better security and provide customers with more options, which is a big plus.
Like Square, PayAnywhere doesn't charge set up or monthly access costs. There is just one other fee to be aware of, and that's an 'Inactivity' charge, of $3.99 per month for merchants who don't process a transaction for a whole year. Once processing begins again though, the fee is taken off.
Intuit GoPayment
If you're already an Intuit customer using their QuickBooks accounting software or other products, you might want to consider GoPayment. It integrates and syncs with QuickBooks and more, which means you can save time when it comes to your monthly accounting processes.
The GoPayment software tends to be a good choice for businesses that process high numbers of transactions annually. If you choose their 'Pay as You Go' option, you will pay 2.4 percent per swipe, or 3.4 percent per keyed transaction, in addition to 25 cents for each payment. There is no monthly cost for this choice. Alternatively, you might save money, if your sales are high, by paying $20 for the monthly plan, but then just 1.6 percent per transaction (3.2 percent for keyed ones), plus the 25-cent per-transaction fee on each swipe.
PayPal Here
Lastly, PayPal is another important contender. The company's PayPal Here software is popular because of the firm's trusted name, and the fact that not only can customers pay by Visa, MasterCard and American Express cards when using the system, but also via their PayPal accounts. The downside, though, is that it usually takes longer to set up and have your account cleared with this firm than many other mobile payment systems.
As for pricing, there are no startup costs or monthly fees to worry about, and you receive a free basic swiper when you open your account (an EMV-ready mobile card reader is available for an extra cost). You will be charged 2.7 percent per transaction on swiped and check-in payments, or 3.5 percent plus 15 cents per transaction for keyed or scanned processing. To accept non-US cards there is an additional 1.5 percent cross-border fee and/or 2.5 percent currency conversion fee charged.
Is the article helpful? Please provide comments and feedback.