Getting your customers to remember just what your brand can be difficult, with all of the noise and clutter out there from other competitors. Luckily, with the help of your imagination and rubber stamps, you can help your business thrive and stamp out the competition. Let's take a look at five branding elements that you can use to make customer remember what your company stands for.
Handwriting
You know what's unique? Everyone's signature. Brands that seem to be more personable, warmer, and individualistic use handwriting to convey their message to the world. Think of some of the most memorable brands: Johnny Walker, Disney, Yahoo, Facebook, even the rock band KISS. All of these were created from a handwritten font that was later repeated over and over again. Often, their founder's signature is enough to derive an entire set of fonts for the company's brand image, which lend the same individuality unforgettably sticks in customer's minds.
What's interesting is that some believe that handwriting is a science all to itself. Through graphology and graph analysis, some believe you can tell the emotional state and intent of the person signing a document. While this is certainly open to debate (there have been studies that have confirmed and denied these findings), there is some truth to this. After all, most people can identify whether the person who signed something was male or female (despite the pink glitter ink…).
Therefore, handwriting is a great branding element. However, signing a personalized document or a product doesn't have to be a pain in the wrist. By copying a person's handwriting with a rubber stamp, you can individualize each one with the press of stamp while retaining the unique look of handwriting.
Use Humor
Name one person that hates to chuckle? The answer is that everyone loves to laugh. Humor is universal. Bringing joy to a customer through your advertising and marketing efforts can help customers remember you from the sea of dull, business-like competitors.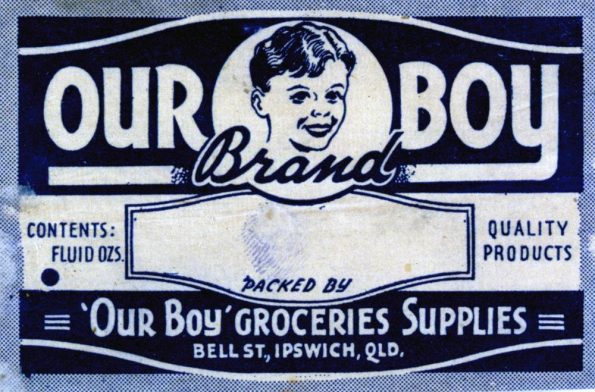 For example, Portland's beloved donut shop Voodoo Doughnuts uses a custom rubber stamp collection to stamp their catchphrases on donut boxes. With catchphrases like, "The magic is in the hole" or "Good things come in pink boxes," it's easy to see why this donut shop has taken their city by storm. Don't believe me? The proof is in the cream filling! This effort has made the donut vendor one of the premier tourist attractions in the Pacific Northwest, with lines stretching around the block nearly 24/7.
Similarly, Charmin—the toilet paper company—uses humor to navigate the sometimes-embarrassing topic of everyone's duty (ha!). Voted the sassiest company on Twitter, the company uses its humorous branding approach to be more authentic to consumers.
Company Logo
Your company's logo is one of the most powerful ways to show that your brand stands out in the minds of consumers. For instance, think of some of the world's most powerful companies? For instance, Nike, Google, Coca Cola, NBC, Starbucks, Disney… the list goes on. Chances are, when your mind conjured up each of those brands, you may have "watched" the company logo sail through your consciousness. Logos work as a type of hieroglyph that instantly communicates the value and identity of your business' brand, even without words. The association of your logo to what your company actually does should be congruent. For instance, when you think of McDonald's, you think of golden arches, no? Those same arches wouldn't work with brown or off-white arches. Similarly, what would its competitor Wendy's be without the face of a freckled Pipi Longstockings-esque caricature?
Contact Details
This branding element might seem like "duh" to many of those who are looking to create a memorable brand, but including your business' contact information on your products or in correspondence is often overlooked. After all, everyone has the Internet these days, right? Well, sort of, but with the internet containing more and more filtered information, getting your brand to stand out from even long-term customers can be a challenge.
That's where featuring your contact details can shorten the time that customers get to contact your business. As an example, suppose you run a wedding cake company and choose to rubber stamp each cake box with your contact details. If your customers are like most married couples, that box is kept in the freezer as a memento of their special day. Now, how many times would you say that those customers would see your company's info and think, "Hmmm, that was a delicious cake. Maybe I should order another for our anniversary…"
This same idea can be extrapolated no matter what business you run. If it can be stamped, customers should be able to find out your phone number, email, or website in ink. Customers that have purchased your products in the past, received invoices, or receive your outbound marketing material in the mail can refer to rubber-stamped instances with how to get in touch with your company.
Consistency
One problem that brands face is keeping a consistent image. In this ever-changing world, too much variation can seem like a company doesn't have it together enough to broadcast what they plan to bring to customers on a regular basis.
Showing customers a number of different images can be confusing to those in the marketplace. This comes down to font choice, color, and all of the aforementioned elements in this article. Consistency is that X factor that makes your customers squint their eyes when they notice an irregularity. And you'd be surprised at how much the details matter. When using a rubber stamp, this consistency is maintained. It serves as a template to boost your company's brand awareness without wondering which font you used for your company's last mailer.
* * *
In conclusion, you can see that there a number of elements you can use to broaden the appeal of your brand so that it sticks in your customer's mind. By using handwriting, humor, logos, quotes, and consistency—all achievable through rubber stamps—your business and branding can be remembered.
Is this article helpful? Please provide comments and feedback.