A personal loan is money borrowed from a lending institution for any one of a variety of personal reasons: some urgent, some practical and some discretionary. They are not business loans and should not be used as such. However, as a startup, sometimes personal loans can help when you are not receiving compensation from your startup venture.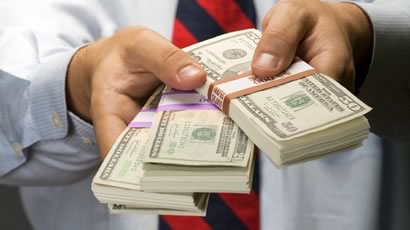 Personal loans are typically repaid by way of monthly installments that last from one to six or more years. As with any type of borrowing, it's important that you have sound reasons for wanting a personal loan. It's equally important that you borrow the money from a reputable source, such as an online installment loans direct lender like Western Shamrock. In this article, we'll look at the top 7 reasons to get a personal loan.
7 Reasons for Getting a Personal Loan
1)
To Consolidate Debt
This is probably the most common reason people take out a personal loan. Typically, a person carrying large balances on several credit cards with varying rates will decide to consolidate that debt into a single loan at a more reasonable interest rate. Doing so greatly simplifies their financial picture, reduces the amount of interest they pay and reduces their credit utilization ratio. (Something credit rating agencies love to see.)
Just remember, a personal loan is not a business loan and should not be used to consolidate business debt or make equipment purchases and the like for your business. Keeping it separate from your startup expense funding helps protect your personal assets as well.
2)
To Remodel The Home
If you would like to engage in home remodeling but don't have the available cash, a personal loan can be a good choice. This is especially true if you choose a remodeling project with a reliably high ROI, such as a kitchen or bathroom remodel. But solar panels, a new roof, even a basement renovation to add an in-law suite are also good candidates for financing by way of personal loans. It is even suitable for big renovations like a loft conversion; be sure to check out loft conversion options to have if you're thinking about this. If you have little or no equity in the home, or simply don't want to borrow against your equity, a personal loan is a viable option. 
3)
To Finance Moving
Moving these days can be very expensive. Particularly if you are moving from one state to another. If you have a house full of furniture and more than one car, expenses can quickly get out of hand. The last thing you want to do is land in a new home in a new city or town with no available cash because you spent it all on moving. For this reason, a personal loan can be a wise choice. When it comes to personal loans for moving, make sure to only borrow as much as you actually need. That is, if you can afford to cover some of the cost yourself, try and do so. Because, while you don't want to arrive in your new home cash poor, you also don't want to arrive with more debt than necessary. Find a balance.
4)
To Pay Medical Expenses
Insurance is necessary and can help prevent a person or family from succumbing to extraordinary medical expenses. But most insurance policies come with significant deductibles in place. These are expenses the patient or patient's family will have to cover out of their own pocket. In some cases, these can be substantial sums. So substantial, the person or their family may be unable to cover them with their available cash. In such cases, a personal loan may be a wise choice. There may also be cases when a person wishes to have an elective, cosmetic procedure that is not covered at all by insurance. Personal loans are sometimes used for these as well.
5)
To Make a Discretionary Purchase
This is akin to a remodel or renovation, but without the construction work. Sometimes homeowners want to upgrade their home entertainment capabilities to keep the kids happy or enable dad to have his buddies over to watch those big sporting events. Maybe it's time to upgrade the washer or dryer. Or maybe the refrigerator died and went to appliance heaven and now you need a new one. While people can debate the wisdom of buying an 8K, 75 inch, QLED TV with a personal loan, it's not all that uncommon. The most important thing is to make sure you're able to easily handle the monthly payments.
6)
To Finance Funeral Expenses
Not to be morose, but funerals happen and they are not cheap. It is difficult enough laying a loved one to rest. Having to spend all your available cash to do so just creates an even more difficult situation. It is a rare person who spends their life thinking about funeral expenses. And that is completely understandable. Still, the casket, services, burial plot, headstone and more can quickly add up. Some people have burial insurance that covers the cost. However, many do not. If you are faced with funeral expenses that would sap you of available cash, consider a personal loan.
7)
To Pay for a Vacation
Vacations are how we reward ourselves for all our hard work and sacrifice during the year. Yet lots of hardworking, responsible people find themselves in need of a vacation, but short of cash. In such cases, there is nothing wrong with taking out a personal loan to pay for that dream getaway. You might just need a hand paying for the hotel and rental car. Or you might want to get a loan to cover the entire vacation. The choice is yours. Any funds you don't use on the vacation can be used to pay the loan back quicker.
Benefits of Getting a Personal Loan
There are numerous benefits to getting a personal loan besides being able to pay for essential expenses. Here are some of the most important:
●        Higher Borrowing Limit. A personal loan will typically provide a higher borrowing limit than a credit card can provide.
●        Lower Interest Rates. The interest rate you ultimately receive on a personal loan will depend in large part on your personal credit history. However, there is the very real potential to receive a lower interest rate than you would on a credit card.
●        No Collateral Necessary. Personal loans are usually unsecured loans. That means you don't have to put up your home or car or other items as collateral.
●        Predictability. Credit card payments and, (in some cases, home equity lines of credit), can fluctuate from month to month. With a personal loan, you know exactly how much the payment will be each month and can plan your finances accordingly.
●        Simplicity. Trying to keep track of what is owed to who on a monthly basis can be a pain. With different interest rates on different credit cards, things get even more complicated. By consolidating your credit card debt into one monthly payment you greatly simplify your life and your finances.
In Conclusion
Personal loans provide a smart, simple way to consolidate debt, make home improvements and deal with the unexpected. They can also be used to make discretionary purchases that enrich your personal life, especially for entrepreneurs that are financially strapped. Personal loans can often be secured faster than a traditional bank loan and in some cases, you can begin the application process online.