You want to grow your business, but marketing your freelance business can be a struggle. If people don't know you exist, then you won't become successful. So, how do you gain exposure and get your name out there? There are many digital marketing tools that help to build your business and land your dream clients. How do you know which ones will work best for you?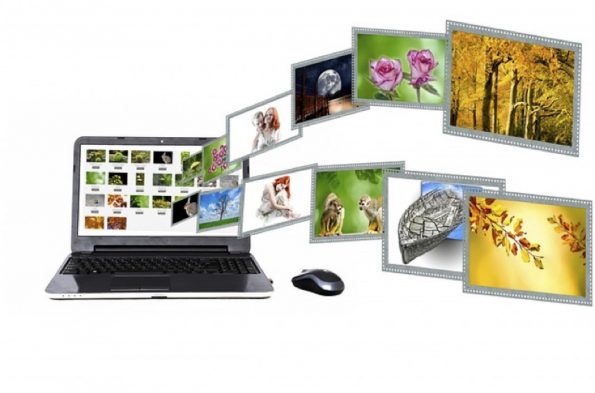 In the old days, all you had to do was take out an ad in your local paper. Alternatively, you could make cold calls to prospective customers. Another form of marketing in the old days was sending out a mailshot.
The good news is those days are long gone. Digital Marketing Analysts are disrupting the traditional view of marketing. This is in part due to the internet, and now you have plenty of marketing choices. With that said, there are six incredibly easy steps you can take to get your business's name out there. These six ways include:
Set Up Your Website
First thing you need is a website. This is where people will find out what you're all about. The truth is there are many businesses around the world that still don't have any kind of online presence. This is baffling because a well optimized website can potentially generate leads for you around the clock. It's one of the most basic digital marketing tools.
There's no excuse to not have a website. This is especially true when you have access to free web-building tools. However, if you want to gain a competitive edge, then consider investing in copywriting and/or professional web design.
Blog
One of the best ways to showcase your expertise is by blogging. Your blog can serve as a place where you can speak directly to your audience. A few tips to help you:
. Each post should be published with a purpose in mind
. Create engaging articles that provide people with advice and tips
. Always include a call-to-action in your blog posts
Another tip is to share your blog and its posts to social media regularly. Natural SEO is powerful, but don't just rely on search traffic. It's always good to try to diversify your traffic sources.
Do Email Marketing
When it comes to email digital marketing tools, spam emails for brands and products that you are currently not interested in is one category that business emails fall into. The second category that business emails fall into is actually getting stuff you enjoy. Be it weekly, every two weeks or monthly, you love getting these types of emails.
Obviously, you want your business emails to fall in the second category. Think about your clients and what they enjoy reading about. You can figure this out by asking people you currently work with or have worked with.
Email marketing is all about sending out emails that come off as if you're having a direct conversation with clients. Also, your emails should sound like you and not just consist of a bunch of technical industry jargon. Jargon will send people running in the other direction.
Subscribe to other people's email lists. See how they are doing things. This will give you a general idea of how you should do things.
Here's a tip, keep your emails short and straight to the point. Helpful emails that are short are far better than long winded emails that don't provide anything useful.
Build Up Your Network
You can get support from the least expected places when you start spreading your words. Relatives, friends and even former colleagues can serve as great support. Sure, they might not want your service, but they may spread the word about your business and your services.
Don't always discount people who could be potential clients. You never know who they know. Always do your best to make a good impression on anyone you talk to. You could end up building up your network faster than you could ever imagine.
Use Social Media As A Tool
Lots of people get to the end of their day and then they wonder how did time go by so fast. You can easily see where time goes. This is because the average person spends nearly three hours per day on social media.
Facebook, Twitter, LinkedIn and Instagram are all great platforms to use to build a network. However, some of the social media digital marketing tools can be a great distraction. In turn, they can easily sap your productivity, energy and time.
Don't try to use all of those platforms at the same time. Use one or two sties, preferably the ones where you think your targeted market use the most. Do not check for updates all day along. Furthermore, switch off your notifications.
Ask For Recommendations
Most people turn to their network when they're looking for recommendations, be it a plumber, decorator or another kind of professional. The same goes for graphic designers and writers. Over 70% of consumers are likely to do business with a company that someone they trusted recommended.
The best free marketing tool freelancers have are five star reviews. Positive reviews means you're doing something right and that you provided value to your clients. The bottom line is you should strive to get as many reviews as possible. So, how do you do that?
The answer is simple: ask your clients to leave you a review right after you've finished their project. Ask if they could review you via Facebook, LinkedIn or even Google. The chances are your clients will be more than happy to give you a review. Also, you can roll your testimonials into case studies or project profiles, which you can show prospective clients.
Never underestimate the power of reviews. Even if you get four-star reviews, this can do wonders for your business. If you want to succeed as a freelancer, then do your best to get reviews.
When it comes to your freelance businesses, you need all the help you can get. There are a lot of different ways to market your services. However, make sure you keep the above tips and advice in mind because they'll put your digital marketing tools on the right track.