SaaS (software as a service) is an increasingly popular way to market products and services. SaaS companies offer cloud-based applications that allow users to pay for the product or service monthly or annually. Here are six tips for using SaaS marketing strategies to maximize your ROI.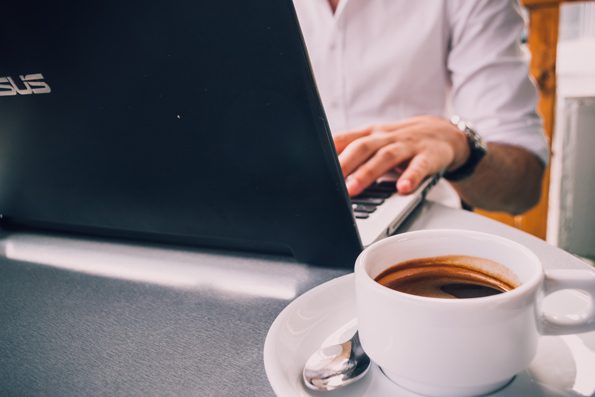 By now, everyone knows that B2B Lead Generation Services is the fastest-growing business model, and the best way to build a successful SaaS business is by capturing the attention of potential customers through your marketing efforts. We will explore six of the most effective SaaS marketing strategies, showcasing how to make the most of them by walking through examples of real-world companies that have been successful with these strategies.
Conduct Lead Generation Services
Leads are the source of all your business. You need to generate leads to do business. Therefore, lead Generation Services are a must for success. Generating leads is a challenging task. It requires a lot of planning and hard work to reach the right audience and get their contact information. But it all pays off when you get that lead through your sales funnel and turn it into a customer who's ready to buy from you!
Several lead generation service models exist, but many B2B companies are now turning to market automation software. This software can help businesses distribute their content across the web and have it appear in the news feeds of people interested in similar topics to themselves. They can even set up automated messages for people who take specific actions on their website, such as signing up for their email newsletter or downloading an e-book.
Create and Share Content That Solves Problems
As a SaaS company, creating and sharing content that solves problems for your target market is essential. By creating helpful and informative content, you can position yourself as an expert in your industry and build trust with potential customers. However, more than simply churning out content is needed – you need to ensure that it's engaging and unique, or you'll risk losing readers' attention.
One way to ensure that your content is engaging and unique is to focus on solving specific problems that your target market is facing. By addressing common pain points, you can show that you understand the needs of your audience and provide them with valuable information that they can use to improve their businesses. In addition, by sharing your experiences and case studies, you can illustrate how your SaaS product has helped others overcome similar challenges.
Promote Your App's Benefits
Another one of the best SaaS marketing strategies is to make sure to list your app's benefits prominently on your website and in all your marketing materials. By doing so, you can show potential users why your app is worth their time and money. In addition, be sure to use strong and compelling language when describing your app's benefits. This will help convince potential users that your app is the best solution for their needs.
Provide Useful Tools for Your Customers
As a Saas company, it's crucial to provide your customers with get the B2B Lead Generation Services which they need to be successful. In addition, you can show them that you're invested in their success by offering helpful resources. This builds trust and loyalty and can lead to referrals and word-of-mouth marketing.
Some helpful tools you can offer your customers include:
A knowledge base or FAQ section on your website

Tutorial videos or webinars

A free trial or demonstration of your product

A downloadable PDF guide or e-book
By providing these valuable resources, you'll better support your customers and help them get the most out of your product.
Educate Your Customers About the Problem You're Solving
When marketing your SaaS product, it's essential to educate your potential customers about the problem that your product solves. Customers need to understand the pain they're facing to see the value in your solution. To do this effectively, you need to avoid jargon and technical terms they might need to be more familiar with. Instead, focus on explaining the problem in simple terms and providing examples of how your product can help them overcome it.
Partner with Other Companies in Your Niche
If you want to succeed with your Saas marketing strategy, partnering with other companies in your niche is important. This will help you reach a wider audience and promote your product more effectively. Make sure to choose partners that are reputable and have a good reputation in the industry. This will ensure that your partnership is beneficial for both parties involved. 
Another strategy that you can use is to partner with a content network. Content networks are groups of sites with related content that work with one another to help users find what they're searching for. This approach is similar to advertising on niche websites, but it allows you to reach a wider audience since you can promote your product or service on numerous sites simultaneously.
Conclusion
So here we are with the six full-fledged Saas marketing techniques and B2B Lead Generation Solution which have the power to upscale your business shortly. You can benefit from these strategies and gain profits now. 
But, the most critical aspect is to understand the basics and the fundamentals of your business regarding how it works and its growth prospects related to the target audience shortly. This way, you will fail less and grow more.