Wholesale is the selling of goods in large quantities, typically to be sold on by retailers. When things are purchased in bulk, the price per unit is frequently substantially lower, which is how wholesale businesses become profitable. With retail establishments in nations including the USA, India, Germany, and China being at all-time highs, the global wholesale market is projected to expand to a value of around $64 billion by 2025. 
As you can see, wholesale can be a lucrative business but wholesalers may also run into a number of obstacles and issues. In this article, we've put together a list of 6 key factors to consider before you start your wholesale business so that you can avoid any such problems and start a successful wholesale business that will last.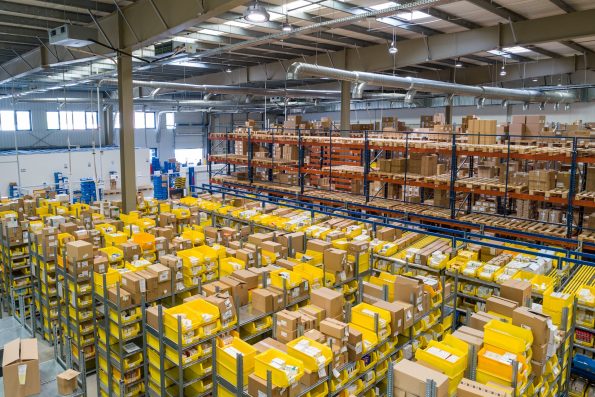 Photo by Adrian Sulyok on Unsplash
1. Have a Clear Vision and Goals
Planning for the future is the best way to predict and prevent roadblocks. Having a clear, long-term vision for your company is essential if your want to succeed. If you have a clear vision, you will also be able to set objectives more easily and accomplish them over time. 
By establishing actionable yet realistic goals, you give yourself something to strive for and look forward to. Setting incremental sales targets is an excellent place to start and enables sustainable growth.
2. Invest in a Good Wholesale Management Platform
Running a wholesale business involves many moving parts. Wholesalers must manage their supply chains, optimize delivery routes, keep up with customer relationship management, and source wholesale produce from available manufacturing inventory in their industry.
Many wholesale distributors run their operations using various software systems. For instance, they might use a separate warehouse inventory management software to track their inventory and a regular billing system to receive online recurring payments for wholesale alcohol. However, this can be difficult to manage. 
The good news is that using an all-in-one wholesale management platform reduces the need to manage several tools and have a large number of browser tabs open. The best solutions manage your entire wholesale business, from order placement to payment processing, without ever leaving the platform. You can rely on real-time data and analytics to make more educated decisions, leverage trends as you see them develop, act on emerging opportunities, and reduce wasted time and assets.
3. Build an Easy-to-Navigate Website
Having a professional-looking business website makes it possible for retail customers to learn more about the brands and items you are selling. Your website must have a pleasing appearance, be simple to use, and make it easy for visitors (potential customers) to create an account and place their first order.
Be sure that your website design includes the wholesale price of the products you offer. It is also important for your site to have an about us page and a privacy policy. 
4. Find High-Demand Products
If you want to sell wholesale, you must identify the ideal clientele. And in order to do that, you must first have the appropriate high-demand products. Investigate selling products like apparel, jewelry, accessories, electronics, pet supplies, and items for beauty and self-care. A wholesale directory is another place to go if you want to research products for various markets.
Remember that if you decide to sell perishable goods like frozen meat or fish, you must be knowledgeable about shipping in order to guarantee timely and proper delivery. 
5. Choose a Reliable Vendor
Analyze the different vendors in the market through a variety of channels so that you can choose a reliable one for your wholesale business. Look at dropshipping suppliers, suppliers of subscription boxes, and other suppliers within your product category. Think about the products' quality rather than just their price before making a decision
Be sure to use a wholesale purchase agreement with suppliers and practice the right supplier relationship management techniques in order to keep your wholesale company in good legal standing.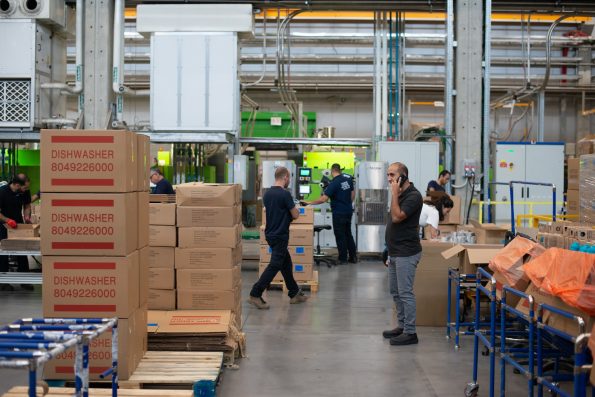 Photo by Remy Gieling on Unsplash
6. Choose the Right Employees
A wholesale company is an enormous operation that becomes dysfunctional when one or more of its processes are compromised. Therefore, if you're understaffed, this will slow down product loading and transportation, resulting in delivery delays and costing you clients.
Your wholesale operation can be streamlined with the help of a trustworthy workforce. When hiring people for your business, it is critical to determine your business goals. For example, if your objective is to raise productivity by 20% in the first semester of 2023, you should start hiring and training people a few months in advance.
Final Thoughts
Starting a wholesale company from scratch can seem like a daunting endeavor for anyone new to the industry. We hope that the tips we provided in this post will give you more confidence as you pursue your goals and launch your own wholesale company.