The startup ecosystem is highly competitive. More than 97 percent of all startups fail to succeed, even after achieving a successful seed round or crowdfunding campaign. The environment for blockchain startups, however, is thriving.
Data published by US-based venture platform CB insights reveals that blockchain startups have captured over $822 million USD in venture capital funding in the first half of 2019, with 279 separate ventures successfully executing an initial seed funding round. 
The high success rate of blockchain startups can be attributed to the rapid growth of the blockchain industry itself —IBM market analysis indicates that the blockchain industry will be worth over $60 billion USD by 2024 as banks and other traditional financial institutions move toward real-time transaction processing and adopt distributed ledger technology.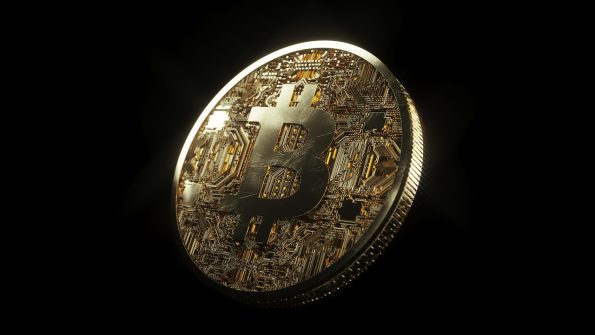 What are the most promising crypto and blockchain startups of 2019, though? We'll proceed to round up the crypto startups that hold the most potential for success in 2019 and find out how they're planning to disrupt traditional industries. 
1. Rubix
Data privacy is becoming increasingly important. Large-scale user data breaches such as the Cambridge Analytica scandal have demonstrated the importance of adequate user data security — user data is now sold openly to create intrusive targeted advertising campaigns, and often falls into the wrong hands.
Rubix.io, founded in 2018 by CEO Andrew Hamilton, is a streamlined cryptocurrency exchange platform that focuses on making the process of buying, selling, trading, and storing cryptocurrency simple and easy to understand.
The most interesting element of the Rubix platform is the unique user data privacy and encryption features it offers — not even Rubix employees are able to view the account data of Rubix users. Rubix is positioned as one of the most innovative security and privacy focused blockchain ventures in 2019, and has already launched Rubix Swap, a dedicated digital wallet solution.
2. BiKi
Singapore-based BiKi, founded in 2018, is a cryptocurrency and digital asset exchange focused on providing exchange services to the international market. The BiKi platform is one of the fastest-growing digital currency exchanges today, capturing 1.1 million registered users in under one year. 
Notably, BiKi is backed by Huobi co-founder Du Jun, and has raised $5 million USD in seed over a single corporate round. While most exchanges target the traditional core offerings of digital currency exchange, BiKi is focused on bringing cryptocurrency adoption to the mainstream, streamlining the trading process and providing the massive Asian cryptocurrency trading ecosystem with a regulatory-compliant, easy to use means of trading digital assets.
3. Advanced Blockchain AG
Launched by Peaq.io co-founder Robert Küfner, Berlin-based blockchain tech solutions platform Advanced Blockchain AG offers enterprise organizations dedicated DLT-based software solutions, blockchain consultancy, and research services.
While there are many blockchain solutions providers active within the blockchain ecosystem, Advanced Blockchain AG is currently working with DMG Mori Aktiengesellschaft — one of the largest industrial manufacturing enterprises in the world — to bring blockchain technology to the manufacturing sector. 
4. Bitconch
There are few blockchain startups that are backed by a team as extensive and experienced as Bitconch. Focused on creating an extremely high transaction throughput blockchain network, Bitconch is the brainchild of an international team of former Google, IBM, Huawei, and GE engineers.
The Bitconch network aims to establish a blockchain capable of exceeding 120,000 transactions per second — more than enough to rival major traditional payment processors such as Visa. The Bitconch consensus model is a hybrid of both Proof of Work and Proof of Stake, with a blockchain-based reputation model that promotes the establishment of a transparent node pool and minimizes the centralization impact of PoS and PoW consensus. 
5. MetaHash
Decentralized applications, or dApps, are one of the most disruptive products of the blockchain revolution. The current dApp ecosystem, however, is restricted by scalability issues. MetaHash aims to create a complete decentralized application ecosystem, providing developers with the ability to create dApps in a range of different coding languages and process over 5 billion transactions per day. 
The MetaHash platform is still in the early stages of development, but is backed by a strong tech stack and could potentially be one of the most interesting and unique dApp-focused blockchain startups of 2019.
Blockchain Startups are Taking Over
The traditional startup ecosystem makes it difficult for innovative startups to capture VC attention — the blockchain revolution, however, makes it possible for DLT entrepreneurs to create highly distributive blockchain platforms and execute successful funding rounds backed by specialized blockchain VC. 
2017 may have been the "year of the ICO", but 2019 is the year of the blockchain startup — with the ventures outlined above taking a lead role in the transformation of the startup ecosystem.