An all-star team is known as a group of high-performing people. The term originated in sports to have been adopted by other industries. In this article, we will talk about all-star software development teams and some ways to build one.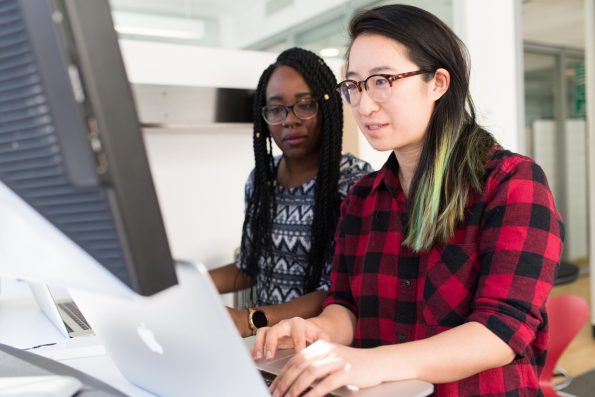 Steve Jobs is considered to be the king of creating all-star teams. This can be seen in his work at Apple where he sticked to running small teams consisting of A-players. He believed that if you add lower than A talents to the team, there will inevitably be a drop in motivation for an entire team. The problem is that A-level talents are hard to come by. Hiring a unicorn like that may involve pushing your search outside your region like hiring Ukrainian developers. Moreover, a growing set of companies look for their A-players this way and err on the side of virtual teams rather than setting up an in-house one.
As your first step, you need to be sure that you are going to go the remote way and ready to invest in building an environment in which your A-players will thrive. The second important decision is choosing between a co-located remote software development team and fully distributed development team.
Co-located remote teams vs. distributed team
Remote software development teams work from the same office space in any part of the world, whereas a distributed team suggests team members working away from each other without sharing the same office. Remote teams work from the same office and include a wide range of specialists – UX designers, solid software engineers and project managers. This kind of companies, for example, can augment the teams behind successful startups in the Bay area while operating in Asia, Eastern Europe or South America. With remote teams, you can hire a vendor if you don't want to hire engineers personally.
How to search for A-players for your remote technology team?
Let's say you have a Shopify project you need to bring up to speed. You will need help with visual design so it looks good, as well as technology specialists to get it to work properly. You probably have in mind a certain region because some time zones will fit in well with your core team due to a number of cross-hours. Or maybe you have a positive experience working with people from a particular region.
Many Western Europe and North American companies engage teams in Eastern Europe, Asia, and South America. The time difference means that you can have your morning meetings while they are about to call it a day. Most of these regions boast specialists with advanced English proficiency, so communication won't really be a problem.
After you have decided on the region, check the IT events and conferences going on there. They are usually the natural habitat of best technology minds that usually attend such conferences and events in the role of speakers. If you combine your Shopify technology with a region of your choice, chances are high you'll come across solid engineers you are looking for.
How to hire technology superstars?
If you decided to hire developers using vendors, provide them with similar project description. It's necessary for the adequate estimation of the competing vendors and the staff they offer. During interviews with developers, pay attention to the following points:
Willingness to live up to your values and goals. Your candidate needs to put in some time to understand what you are striving for. They must have a natural curiosity for what you do. This is because you want your remote team to share your goals, not just to complete tasks and deliverables.
Your vendor's capacity. Some companies are just aimed at keeping the clients coming, so they will basically say what you want to hear. Even if your workload is too much for them. Your goal here is to be sure that the remote team you are going to hire can handle the offered workload. Also, it's important to be honest when it comes to timeline estimation.
English skills. Speaking a common language is key in finding a groove with your core team. It's important for every team member to speak English well and understand the documentation written in this language. With low proficiency of English in the team, you run the risk of misunderstandings, which may lead to money and time loss.
Software development skills are all the rage in the world, one of the reasons being the top salaries paid in this industry. Destinations like Eastern Europe are the best options, especially for locations that allow a great number of cross-over hours (Western Europe and East coast of the USA). Wherever you want to take your search for A-players, be sure to make the most of your remote engagement.