Are you wondering what title searches are in real estate? If yes, you should check out this informative guide for business owners.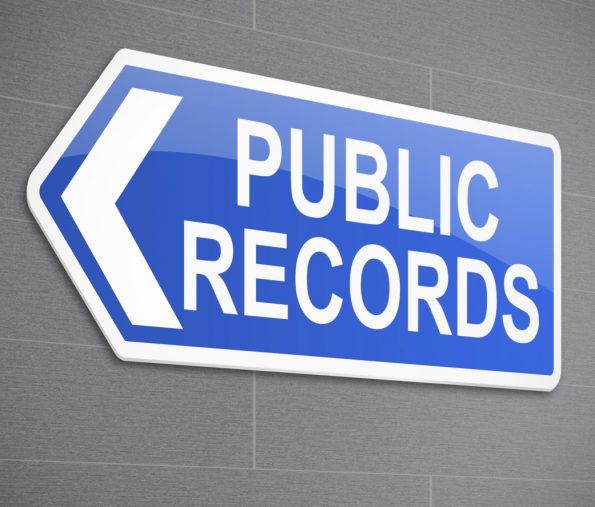 The title insurance industry, which is already valued at $15 billion, is projected to grow further within the year. Given the dynamics involving property and even home buying and title deeds, the title insurance industry's growth doesn't come as a surprise. Other than having title insurance, it is crucial to do a title search before closing the deal to avoid future frustrations. Many prospective property buyers don't know what is a title search or what it involves. If you're in this category, you're in luck.
Here's a comprehensive guide to shed more light on a title search.
What Is a Title Search?
Now that you have identified the commercial space you want to buy and made all the financial arrangements, you're ready to be the new property owner. Yet, there's one critical detail you can't afford to miss. A title search. So, what is a title search? In its simplest definition, a title search means determining that a property seller has the full right to sell the property in question and that you'll get all the rights upon purchasing the property.
The title search involves checking all the title records on all issues that might be affecting the viability of the title. These title records are often public, and they list any lines, encumbrances, ownership, and other aspects characterizing a title deed. The documents include probate records, marriage, mortgages, taxes, and any document that is likely to affect a property's title.
Title searches are usually executed by title companies in the areas a property company has its offices. In some states, title searches are a reserve for the attorney. Fortunately, this title search provider has made the title search process less overwhelming.
What Is Involved in a Title Search?
If you're planning to buy a commercial property, it will help to know what a title search entails. Here are the steps are taken in a title search:
●     Chain of Title
A chain of title is a sequence detailing the title's historical transfers. This information helps a buyer to know who bought the property and when. You can get the right title information from public records, which are usually found in the County Clerk's Office. This chain of transfer can also be obtained from privately owned title plants. The plants have a range of data about a property, including punch cards, tract books, and index cards. Title searches are usually complex and labor-intensive, yet you can't afford to forego the process.
●     Tax Search
Did you know that property tax is the most hated type of taxation in the United States? Opponents of property taxes argue that it's obnoxious to pay taxes for a property you own. Consequently, there are property owners who have tax arrears dating way back. A tax search is a critical aspect of title searches. A tax search checks the actual status of the real estate taxes against a property. The search will then reveal if there are any unpaid taxes from previous years. Besides, the tax search will establish if there are special assessments against land and whether they are past due or current.
●     Inspection
An inspection seeks to check and report on encroachments or other issues that would affect the title. The inspector must inspect the property critically to verify the size and easements that one would hardly find on the title records. The inspection further seeks to confirm if people are living on the property. If any easements would affect the property title, the customer is notified. The inspection process adds to the information gathered from a title search. From the details you'll get, you can choose whether to proceed with the transaction.
●     Search on Name and Judgment
It will help to research more if there are unsatisfactory judgments against previous owners or the seller and any reputation issues that may inform your search decision. You need to establish if the judgments existed despite the title ownership. In this case, the judgment refers to a lien against a property, which might consist of security for cash owed under the said judgment.
With such a judgment, the property might be on the market for its satisfaction. A seller should clear any judgment before transferring the property to the new owner. You can seek protection from such a situation by getting title insurance.
●     Closing and Commitment
From gaining more insights on what is a title search to executing and closing the transaction, you're now ready to own the property. The title company often issues a commitment, which ought to be proof of insurance. The lender, buyer, and seller can now close the transaction after establishing there are no defects. Mortgage lenders are equally concerned about you as the property's title is what will work as security for the loan. They need assurance that the property is valid.
Importance of Title Searches
If you're planning to invest in the real estate industry, making title searches for any commercial property you want to buy shouldn't be debatable. A title search is essential as it ensures that the property isn't subject to third party claims. A title search will unearth any judgments, child support, loans, and liens. Discovery of these judgments and liens saves you from expensive and messy issues once the land is under your ownership. Buying a property is a major investment that you don't want to make blindly. Even if you're investing abroad in hotspots like Canada, you always have to make sure everything is clear on paper. Whether you're purchasing a land property in Ontario, a condo in California, or even a house in a small town, you have to know any issues upfront so you won't run into any problems down the line. A title search will give you peace of mind as it will uncover any uncertainty in a property. The cost you'll part with is nothing compared to what you stand to lose with a defective title.
Many people have been investing in the real industry without paying attention to the process of the title searches. If you understand what is a title search, then you know why it's crucial. While the state doesn't mandate a title search, it's the least you can do to avoid buying a contested property. You can consult an attorney to ensure that all the title processes adhere to the best practices. You'd better take time and have a good deal. Our blog has diverse themes ranging from business to education. If you're a startup, our amazing categories will be quite informative.