The internet is full of posts that promote misconceived notions and false assumptions about brand monitoring tools and strategies.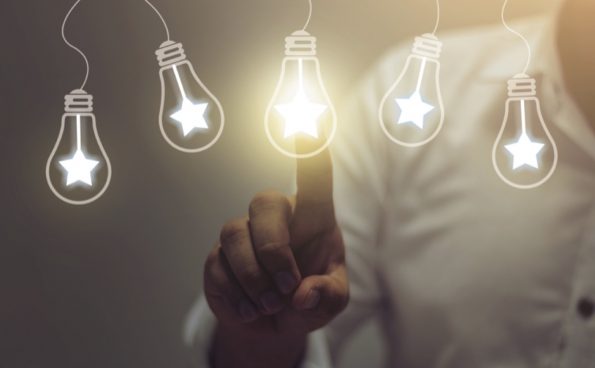 In this article, we are going to discuss some of those misconceptions that need to be debunked. We have also segregated the facts from the most common false notions about brand monitoring that circulate the internet.
Analytical Tools of Social Media Platforms Provide Adequate Data
Even though Google Analytics and other analytical/insightful tools provided by social media platforms give some information, they are not nearly enough to monitor a brand effectively on the internet.
These tools have a lot of limitations. For example, these tools would only show you the mentions of your business profile on the platform, which is searching. They cannot scan mentions on other platforms, especially those about your digital marketing. That is why you need professional brand monitoring services offered by experts.
Brand monitoring experts rely on tools that use social listening technologies and social media brand monitoring to present detailed data about mentions of your brand across every avenue on the internet.
Searching for a Brand Name on Search Engines Can Reveal All the Mentions
If you have ever tried to search for your brand on Google, or any other search engine, you must have come up with thousands of results. Scanning through such amounts of data can take a lot of time and effort. Also, if you look closely, many of them are not relevant information, which means productivity can be very low.
It can be difficult to find reviews or mentions on blogs since the blogger or influencer might have many posts, and yours will get lost in the rankings. Mentions by bloggers and influencers often need your attention more than customer reviews, and missing them can be a deterrent to your brand's reputation.
Social Media Listening Has Low ROI
Many business owners believe that social listening does not have significant returns on investments, or that it is impossible to quantify the returns based on social activities. They do not realize that online mentions are the new word of mouth marketing, and any negative review can damage the reputation and cost the business a lot of money. Online reviews can cause a chain reaction of the brand on the internet.
Having a social listening or a social media monitoring strategy in place can save your business from loss of reputation and business. Most brand monitoring tools for social media let you align your business KPIs with your digital/social media marketing objectives, thus providing you qualified metrics such as:
Brand awareness through the number of mentions.
The market reach and penetration of the brand.
The conversion rate through brand engagement and the number of leads generated.
Targeting the correct market segment by identifying market demography.
Identification of influencers.
Achieving customer satisfaction and brand loyalty.
Efficient brand reputation monitoring can have direct results on revenue generation that can be quantified and illustrated with the help of proper tools.
Brand Monitoring Only Affects Marketing
Social listening and media monitoring can be beneficial not only for marketing but aspects of the business as well. Some of the examples are as follows:
The data generated by brand monitoring tools can get utilized to develop or adjust revenue generation strategies that can have a positive effect on sales.
Brand monitoring can provide leads for finding efficient candidates for a job at your company.
The primary feature of brand monitoring is to establish efficient customer service for the business.
The data generated by brand monitoring tools can get utilized to reflect positively on the bushes in front of investors and other stakeholders.
Google Alerts Are as Good as They Get
Even though Google alerts were sufficient for monitoring a brand until a few years ago. However, these days it does not provide sufficient or relevant data. The tool mostly gives clustered data that is difficult to decipher or utilize. Professional brand monitoring tools give you better options to filter out irrelevant information so that you can have access to useful data.
Brand Monitoring Tools Cost a Lot of Money and Are Complex to Use
Every business has different needs from a brand monitoring tool, and finding the right one is not a very difficult task. Brand monitoring tools, like any other product, come in a variety of prices. You can find one that meets your requirements and fits your budget. Social listening tools are mostly automated and intuitive, thus making it easy to use them. Each one can have an array of different features, which might take a day or two to get used to. But none of them are as tricky as rocket science.
People can come up with several reasons not to use something that might prove to be beneficial for them. That is why we suggest you go ahead and use one to find out yourself if it is a good investment or not.