Good leadership is an essential ingredient to a startup's success. Without it, even a startup with the best product idea and business plan can fail in the face of challenges and obstacles. Many founders choose to recruit great leaders to take their startups to success. There have been many trends around this approach.
A few years ago, tech and non-tech startups were recruiting engineers for their natural ability to solve problems. The latest trend, however, suggests that architects are the leaders of the future for several (very) good reasons.
Design Thinking at Its Best
Design thinking is an approach that has gotten a lot of traction for its ability to solve complex, often unclear or unknown problems. By putting creative strategies first and thinking outside the box, better solutions to new challenges can be found in a faster, more effective way. The same approach helps startups face unknown challenges in new markets too.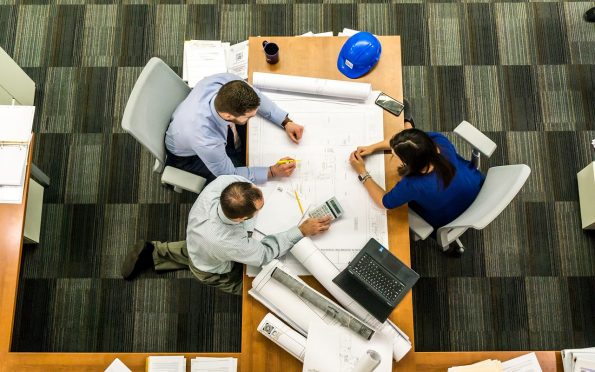 Architects are trained to use this approach when innovating. After all, design thinking is often the key to innovation and new discoveries. Instead of looking at the problems as problems, architects are naturally trained to see them as challenges that can be solved with a creative solution.
Top-Notch Project Management
Every part of a startup's operations can be seen as a small project that needs to be completed with maximum efficiency. With staying lean and operating efficiently being the main principles of the startup business model, being able to manage projects meticulously is a skill that startup leaders need to master.
Once again, those with a master's degree in architecture have what it takes to assume the role of leader. Architects are used to organizing projects, managing resources, and getting into details. It's in their nature to control factors that they can control and manage those they can't.
That actually brings us to our third reason, which is….
Good Risk Management
Even with good planning and meticulous execution, there are risks in everything you do. For startups, taking too big of a risk isn't an option. One risk that isn't managed correctly will turn a potential success into an absolute disaster. Once again, architects' leadership abilities to manage risks are a huge plus as they enter the business world and assume the role of leader.
It's not just about managing risks either. Before you can do anything about the risks you face, it is important to discover and analyze those risks accurately. The ability to discover, understand, and mitigate risks is a skill that architects train for using scientific methods. There is no doubt that they can adapt their skills into the challenging landscape of the startup world.
There are so many other reasons why architects make great leaders, especially in the case of leading a startup to success. Their habit of thinking analytically, having creative thinking as second nature, good view of design and aesthetics, and of course architects' ability to calculate things are all positive traits that support them in a leadership role. Expect to see more professionals from architectural backgrounds filling strategic leadership positions in startups around the world as this trend gains traction.