Cassandra Worthy recently gave The Startup Magazine her advice and insights to help entrepreneurs get over the hurdles of launching a startup. Follow along for some clarity and inspiration…
---
"One day I'll become an entrepreneur."
Wake up, wake up! Stop dreaming, be a doer.
Daydreaming will not give you anything; your actions will.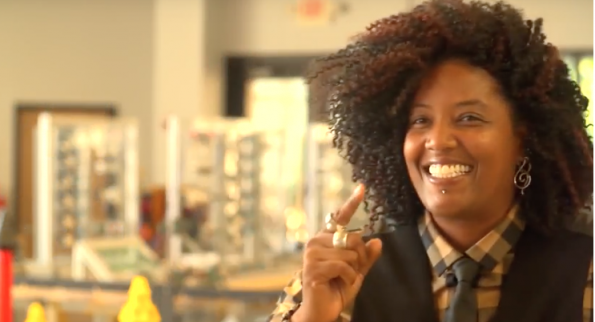 There is no point of dreaming if you don't have the guts to fulfill them. Entrepreneurship is not for those who get scared of challenges. When you enter into the world of business, you get to see the real race. It is all about survival of the fittest.
If you understand, what it takes to build an empire, you too can move ahead with your startup. Willing to become an entrepreneur, but you don't know how you can become one? No worries, we are here to support you…
1. Have a clear idea
Everything starts with a winning idea. You can't think of reaching the peak of success unless you have a clear idea of where you want to go.
Firstly, you have to see that whether your idea is workable or not. Remember there is a room for tiny mistakes but not for blunders.
Bother your cells and think of an idea. To come up with a perfect idea, roam around and see the problems which people are facing.
Bummer! Yes, think of any incident that makes you feel bad. Maybe you were in the grocery store and you had to wait for so long in the queue. Perhaps you were waiting for the medicines to get delivered but those medicines didn't get deliver on time.
It's crazy! Why are we talking about it? You must be wondering right? Read between the lines and find your answer. We talked about becoming a problem-solver, we talked about coming up with a crazy idea. The annoying situation you have faced will help you in giving life to an insanely successful idea.
2. Don't try to go big
You are standing in the danger zone. You can't afford to bear massive losses. Please save your boat and start on a small scale rather than going with a big budget.
This is your testing phase, so don't waste plenty of money on it. Here, you have to understand whether people are interested in your offering or not.
Maybe people are not interested in your offering; they want you to tweak your offering. So, start with a small budget.
A typhoon of rejections is waiting for you. Relax, don't give up. It happens with every new business. Please your customers by tweaking your product or service the way they want. Moreover, you can think of changing your marketing strategy; maybe it works for you.
Fantastic! You have an investor; he has given you a handsome amount of capital. Now, the responsibility is on your shoulders. There is no sanity in utilizing the money all in one go.
Dream big but spend less. Make a plan that requires less amount of money so that you save some to implement the contingency plan, in case.
3. Overfunding is the real enemy
Unless you are sure that your product is all set to hit the marketplace, don't think of getting more funds.
Many times it happens that your splendid idea doesn't work for you which leads to the loss of money. Be very clear about the fact that the money you have in your bank is yours. Funds that you got from investors are not yours; you are responsible for the sane utilization of those funds.
Keep your hands off the funds. Once you have enough money, you don't need to burden yourself more. Don't go for overfunding as it will do only worst to you. According to Paul Graham who is the Y-Combinator's co-founder, overfunding is the most important yet neglected reason of why startups fail in the inception phase.
4. Don't leave your job
"What a foolish idea, on one side you are telling me to give life to a new business, on the other side you are saying completely different," yes we read your mind. We have convincing reasons for you not to leave your job. Let's tell you why we are convincing you.
You always face a hard time while knocking at the doors of the investors. Not everyone gets the investors easily. Keep your job, collect enough funds. Your startup will not get successful within a day. It takes sheer efforts and time.
Try to build your new startup solely on your money. Moreover, there is no certainty whether a startup is going to be a big hit or not. Since you have to support your family, financially, don't take the risk of leaving your job. We didn't ask you to stop trying; we just said that don't risk your job. Work harder, try again and again and move with the same spirit, one day you will be on the way to success.
5. Focus on profit
You have multiple things to focus on. Many times, entrepreneurs keep focusing on different matters other than earning a profit.
Listen, human! You open up the business to make a profit, right? You don't intend to do the charity work. So, please concentrate on making profits. Think of the productive ideas that can make you massive profit.
Did you ever find yourself in the center of having an eagle's check on your team? We are sorry, but you are not going in the right direction.
Your concentration should be on making profits rather than on the matters that require your least attention.
6. Be very choosy while making a team
Your resources are your real asset. They can either build an empire for you or can demolish the foundation.
Be very picky while choosing the members of your startup. If you don't pick the members correctly, then you will regret in the long run.
Your core team is the most important one. Selecting a right co-founder is not enough. The leading team that you are building has to be highly competitive.
Select those people whom you are sure of they will deliver you the best quality work.
Friendship does matter, but please you are talking about business now. Be professional; there is no room for courtesy. Don't hire people just because they are your friends. Hire them on the basis on their skills.
7. Your motivation level
A thousand of ideas surround you! Well, here the implementation of those ideas is the real key. An impressive strategy is required to give life to your uncountable plans. But, here your motivation for doing things build an empire for you.
Long meetings, impressive spreadsheets look good when they take the form of actions. You think that you will hire few competent individuals, tell them the business goal and they will achieve it for you. You are in for a shocking surprise; your startup will not boom unless you sail the boat.
Do you know that many entrepreneurs fail? The reason is, they are not committed to their business. Your commitment to excellence is necessary to build an empire.
You are an entrepreneur; it doesn't mean that you won't work. Do you have a goal, right? Put in the sheer efforts, work harder and bring your dream to life.
Make sure that you and your teammates share the same synergy. Tie the knot in your brain "Your hard work will pay off." So don't stress yourself and move with the full spirit.
Bottom line
Get up! Don't let procrastination hitch. You have dreamed of it, so giving it shape is your responsibility. Nothing is impossible in this world. You have to pay your full efforts if you want your startup to convert into a full-fledged business. Try the tips mentioned above, count on us you won't end in vain.
Ms. Worthy is a high caliber, powerfully energetic female motivational speaker, engineer, and thought leader. With her B.S. degree in Chemical Engineering from Georgia Tech, she has spent well over a decade working in Fortune 100 and 500 companies including Procter and Gamble and Berkshire Hathaway making significant impact in the Consumer Packaged Goods (CPG) industry. Being an African American motivational speaker Cassandra is counted as the best diversity speaker in Atlanta, GA.