Online reviews are a vital part of running a successful online business. Good reviews can enhance credibility, trustworthiness, traffic and even conversion rates, so they should be a crucial part of your customer acquisition strategy. Here are some of our top tips on successfully managing your reviews online.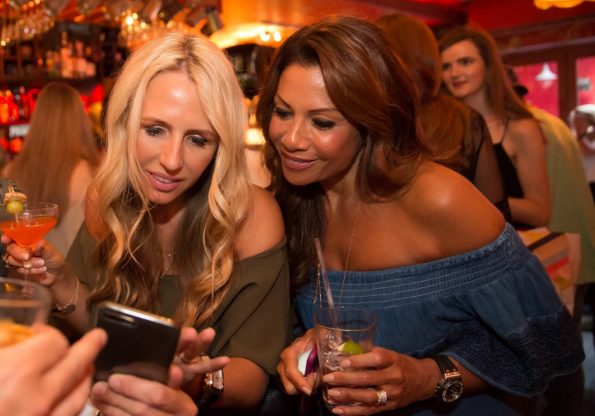 Set up a process for gathering reviews
Whether you're brand new to reviews or you've been gathering them for a while now, it's important to have a process in place for collection. One great method of gathering reviews in one place is to use a reviews platform to manage all of your consumer reviews.
Not only does this keep your reviews altogether in one place, but you can also set up automated collectors to ask your customers for online reviews at regular intervals post-purchase, and this can save a lot of administrative time in contacting all your customers! You can also add badges or icons to your email signatures to encourage your customers to leave reviews.
Make the review process as easy as possible by offering a choice of one or two easy questions, or a simple 1-5 or 1-10 star rating. For example, you can ask "How likely are you to recommend our business to a family member or friend"? or "How likely are you to purchase this product again?" where this applies.
You might also decide to proactively encourage reviews and feedback by creating incentives such as a prize draw, where each review grants one entry for a cash prize or a free gift. Be sure to only publicise this offer to previous or current customers, as spam and fake reviews are unhelpful, and depending on the platform, frequent spam reviews can lead to your account being taken down or review functions deactivated.
Keep in mind also that for businesses with account managers, support teams or customer success executives, some feedback may come via email or phone and not in an official 'review format'. These still count as reviews and testimonials, so ensure that there's a process in place for this feedback to be shared internally so it can be used.
Claim your businesses
A critical step to review management is to make sure that you have control of all of your business listings online. This includes social media accounts such as Facebook, LinkedIn and Twitter, but extends out to Google My Business, Yelp and more. With faux listings appearing now more than ever, it's important that you have ownership of all of your communications and review tools, even if they've been made automatically by the platform.
There have been cases where companies reputations have been spoilt by fake customer service profiles being created, so it's important not only to claim your listings and to keep them secure but to regularly check-in for any new additions.
Create a robust response process
Not only is it important to reply to all reviews, (yes, that means even the bad ones!) but it's also important that you create a consistent response experience across all platforms. Make sure that if someone gets a response to a review left on Facebook, the response is just as helpful to the online reviews left on your website or Google My Business account.
Create a consistent experience by setting up guidelines for responses. This doesn't mean a copied and pasted robotic response to all reviews, but a general format that will sound like your brand, regardless of who replies from your team.
Depending on your brand's tone of voice, this may include:
Using hey/hi/hello
Whether you use first names, last names or initials in your response to the customer
Do you use emojis in your response?
How you respond to negative feedback (do you simply apologise, do you offer something to make it up to the customer, or do you discuss in-depth why their grievance happened and what you're doing to address it)
How to respond to positive feedback
A company sign-off
It's important that this guideline is adhered to by all employees on all platforms, so this may include a social media team, marketing executives and community managers.
Finally, when creating this process, consider an escalation strategy for particular nasty or unresolvable complaints. This may overlap with your PR crisis management plan, so make sure there is a plan of action for anything particularly scathing.
Manage negative reviews consistently
Be sure to create guidelines that reduce hostility. For smaller businesses, reviews are sometimes responded to by business owners who may take poor reviews personally, or come back with a scathing retort on how the issue is the customer's fault! Not only is this a terrible experience for the person who left the review, but it will also be publicised for all future visitors to see, so it's important to show empathy and manage negative online reviews with a helpful, customer-focused attitude.
As part of your robust response process, it's important to create guidelines for dealing with negative reviews. As a company, you should prioritise a quick response to negative reviews, and there are a couple of benefits to this.
First of all, responding quickly gives you the chance to address the customer's concerns while they have them, not several days later. This can give you the opportunity to turn around their opinion and give a full explanation. Research has shown that 33% of customers who received a response to a negative review then went on to create a positive review, and 34% actually deleted their negative review!
Secondly, not only do explanations on negative reviews (sometimes) help the reviewer, but it also shows other potential customers who are reading your reviews that you take feedback seriously and that you prioritise the customer experience. Even though they may be reading a poor review, it's the way you respond to your reviews that will turn customer opinion around.
Overall, reviews are a brilliant way of connecting with customers, generating feedback and supporting future customers with their purchase decisions. With the right plan and communications structure, your business will be successfully managing its online reviews in no time.