For many in the foodservice and restaurant industry, merchandising serves as a primary key to long-term success. Restaurant merchandising uses product displays and placement to galvanize additional sales.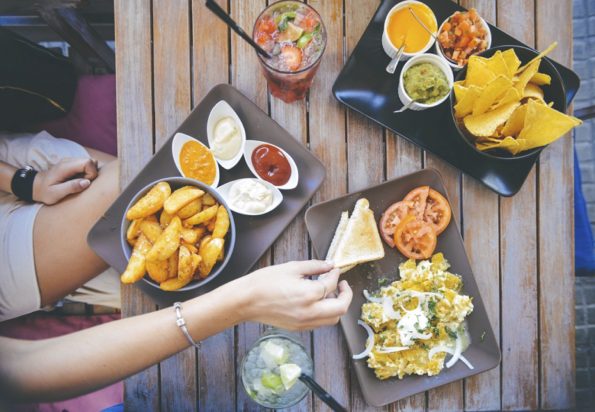 It essentially serves as an art style that relies on accurate data to gauge what pleases and encourages customers to make purchases and return for more. Here, we will delve into the exciting world of visual merchandising ideas for restaurants and how they can benefit your establishment.
Benefits of Visual Merchandising
The general theme or ambiance of the space can influence sales numbers, as will the products, and the promotional elements used. Restaurant merchandising can help develop businesses further and augment customer loyalty as well. In sum, visual merchandising creates the best or ultimate shopping or dining experience and helps strengthen the brand image.
Merchandising Programs
By creating aesthetically appealing merchandise, you will create visually appealing items that will add some value to a brand's customer experience and service. However, to properly design the merchandising project, you will need to formulate a reliable plan beforehand.
In other words, you will need to create a sound plan or strategy that will help you identify and set goals, establish the scope of the project, and stay focused on the mission or task at hand.
Show-Off Products
If you own a restaurant or cafe, you will want your establishment's interior to reflect the beverages and meals you are mainly providing. For instance, if red wines are your best feature, you should store some of your finest red wines in an open wine rack along one wall in your restaurant to attract the gaze of your guests.
A commercial display freezer or refrigerator can also serve as a display unit that can attract the gaze of shoppers long enough for them to stop and perhaps make an impulse purchase. They may be enticed to make a new brand purchase altogether, which may lead to a loyal customer that will help generate recurring revenue for years to come.
There are also various ways to display your items and various design strategies that you can employ. For example, you can mix and match different colour schemes to evoke the moods or emotions you want.
Spotlights can also be used to highlight certain products or create a certain ambiance, such as a cozy and rustic ambiance, or a more exciting nightclub ambiance.
You can also go with certain themes to connect your target demos to your brands or products and certain tailored experiences and activities.
High-efficiency glass doors also have many benefits, as they ensure that nothing stands between patrons and a beautiful showcase image of the inside items. In sum, a commercial display freezer that displays frozen and chilled products is very cost-effective and very simple.  
It should also be noted that countertop units utilize eye-level territory that is highly valuable, and narrower units will occupy space that would be wasted if not taken advantage of.
Ensure Maximum Product Visibility
For great restaurant merchandising, the interior should be well-lit so that the items showcased within will be optimally illuminated. Precise lighting and LEDs should be used whenever possible; light-emitting diodes provide a high contrast punch that not only provides colours ideally but also reduces glare in the process. 
Build Your Displays
Displays are a crucial element or factor in your overall design scheme and can make or break the chi or flow of your establishment. Hence, you can help obtain stability within the in-restaurant display to offer your patrons a cohesive experience. Contrast can be used to accentuate certain displays or items within your cafe or restaurant.
Product Placement and Colour
The goal of marketing is to get more eyes on the products of the company. Items that you wish to sell should be strategically placed in areas that are heavily trafficked by customers.  
Some colours carry particular connections to certain ideas and also provoke certain emotions from your customers. Thus, you can use specific colours to improve your marketing.
For instance, you can use colours that have been clinically demonstrated to evoke familiarity, nostalgia, joy, etc.
Menu as a Merchandising Tool
Did you know that an average customer will spend several minutes perusing a menu? Your menu should be to entice patrons to return to your restaurant to try other dishes that look tempting.
One way to encourage return customers is to enhance your client's dining experience via cross-merchandising of products, and offering add-ons that are incremental along with your restaurant or cafe menu. 
Growth of the Restaurant Industry
Functionality and versatility can be optimized in your restaurant by implementing a minimalist approach. You can maximize easier navigation by incorporating a "less is more" design, as it opens up more space.
Given the rapid evolution of the foodservice industry, the restaurant industry will need to continue to adapt and grow by keeping abreast of the latest restaurant merchandising trends in the industry.