If you've been injured and it wasn't your fault, you're probably feeling vulnerable and frustrated. You're no longer able to work, earn money and support your family, and you're likely to be in huge amounts of pain. Entrepreneurs and all those in small businesses can be particularly vulnerable to reduced or uncertain incomes due to injuries. If this sounds familiar, then there's probably only one route to take: a personal injury claim using a personal injury lawyer.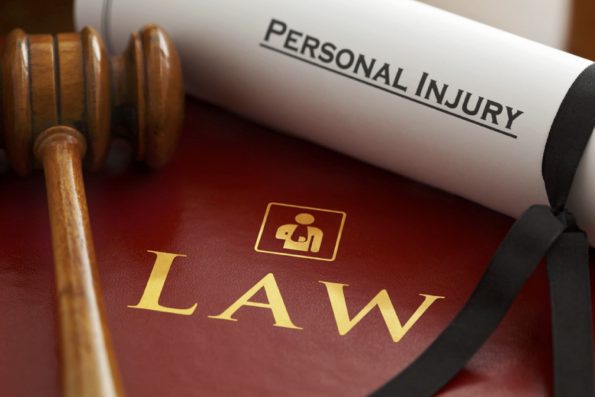 The idea of taking the person (or company) at fault to court over what happened can feel daunting. Especially if you're not familiar with law, court and solicitors. But it's important to remember that you're the victim here, and even though you're feeling nervous and probably overwhelmed at what's to come, a personal injury lawyer is what you need next.
Finding a lawyer to handle your personal injury case isn't something that should be done lightly. Entrepreneurs generally have several lawyers available to them, but usually they are corporate attorneys. So, you'll need to conduct plenty of research to ensure that you've got the right one for you and your case. So, what should you look for in a personal injury lawyer? Read on to find out more.
Specific experience in cases like yours
If you've been in a car accident, then a lawyer who primarily works with car accident cases is a much better fit than someone who usually deals with medical negligence cases. You may find that some lawyers cover all aspects of personal injury law, however, it's always recommended that you find someone with specific experience in cases like yours. This way you know that they're familiar with the latest in legislation and law and could potentially put you in a stronger legal position.
They're local
When you're looking for a personal injury lawyer, it's easy to feel tempted by the low-cost lawyers who are advertising their services all over the country. However, if you choose a local personal injury solicitor, you're probably putting yourself in a stronger position. Why? Well, local lawyers mean that you're able to meet with them more often and build a professional relationship up – it also means that your lawyer is familiar with the local courts, judges and court staff all of which can give your case a much-needed boost.
Their payment details are transparent
When it comes to payment details, your lawyer will be completely transparent with any prospective client. Fees and payment terms should be easy to understand and immediately clear. While it's easy to be drawn in by the "no win no fee" offer, make sure you understand the small print before you sign anything. If a lawyer defers your queries about payment or isn't making things easy to understand, these could be warning signs.
 And finally, they are sympathetic
Yes, they're there to do a job and they see hundreds of cases like yours a year, but that doesn't mean they shouldn't care. If you are an entrepreneur or small business owner, your personal injury lawyer should always be sympathetic and place you at the forefront of every legal decision, just as your corporate lawyer does.