Everyone wants to make a great first impression on the first day of a new job. And, in most cases, it's easier than you might think.
Most employers don't have high expectations for the first day or even week because that's when new employees are learning about the job and where they fit into the company culture.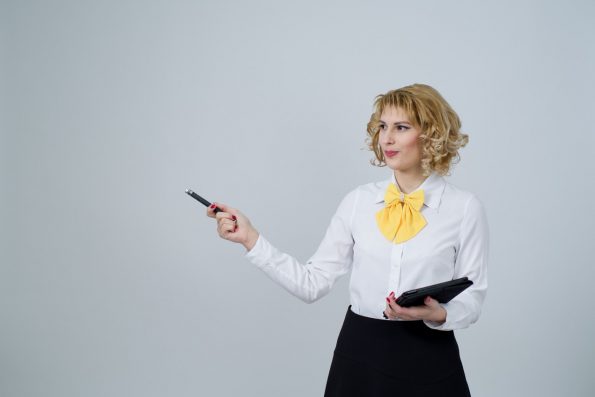 It's a time to "get your feet wet," so to speak.
But there are still ways you can leave a bad taste in your employer's mouth. And that's about the worst thing you can do.
In these first days on the job, your employer will be looking for signs that you have submitted an accurate representation of your skills and have basic soft skills needed to do your job.
Here are some tips for making a great first impression at that new job.
Arrive with the appropriate documentation
Even if the human resources manager neglected to tell you what to bring on your first day, you can still arrive prepared. Try asking what you'll need in advance of your start date.
For all new employment in the United States, you'll need your driver's license or state-issued identification along with your social security number. If you show up without either of these things, even if you were never told, it will reflect poorly on you.
Dress to impress
Dressing for your first day can be tricky because you want to strike a balance between looking professional and fitting in. If the workplace is very casual, you aren't going to want to show up in a suit. Instead of making you look professional, you run the risk of looking oblivious.
Let's face it. You've probably visited the office on at least one occasion. That was your chance to take note of what people were wearing. Just be sure to ask about attire and read the handbook, too, especially if your interview was on a "casual Friday."
And here's the final trap to avoid. If you visited the office and saw people dressed in a way that conflicts with the rules in the handbook, always follow the handbook rules instead. For example, if everyone is wearing open-toed shoes and the handbook says not to, don't. You'll have plenty of time to feel out the environment and decide whether you want to join the rulebreakers. Today is not that day.
Prepare the night before
On the night before your big day, you're going to want to get to sleep early in order to show up bright-eyed and bushy-tailed. And let's not forget about showing up on time. You'll definitely want to do that.
As you're preparing for bed, lay out your clothing for the next day, and avoid having a nightcap. Having alcohol before bed can actually keep you from getting a night of restful sleep. And if you have too much alcohol and show up hungover, your employer may see that as a sign of alcohol addiction.
The goal is to arrive on time and prepared to actually work. And this means you're going to need all your brain cells intact.
Make friends
On your first day, you don't want to appear as someone who is overly social, but do remember that you are making many first impressions on this day. Be as friendly as you can with everyone you meet because there's no reason not to. When your first impression comes off as nice, it'll be easier to connect with your coworkers later.
We all want to make a great first impression, and it's relatively easy. Just follow these simple steps, and you'll be on the way to becoming the boss's favorite in no time.