For many entrepreneurs and startups, investing in stocks is a good option for building more capital. So knowing more about stocks and trading is critical. A stock, which can also be referred to as a share or equity, is a proof of ownership of a fraction or part of a business entity. It is a form of investment which allows the owner to own a part of a publicly quoted business by buying shares in such a corporation and by so doing becoming a part-owner. This is what is known in technical terms as a shareholder of the company.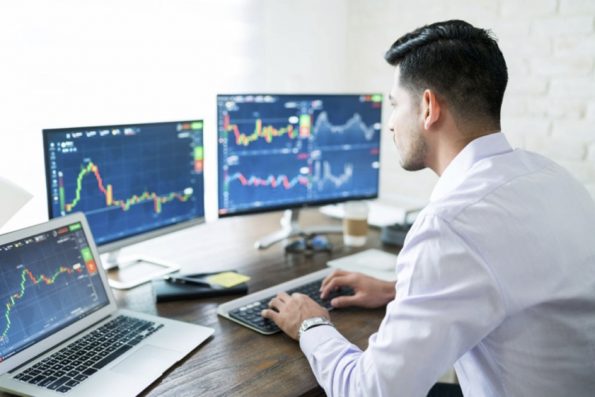 Owning shares entitles you as a shareholder to the assets of the company and to part of the profits based on the number of shares you own. This also gives you shareholder voting rights. People buy shares in the hope of good returns that will help them build wealth. You can read more about this here.
For an average person interested in buying shares, you cannot just do so by going to a bank or shop to get it. They are sold and bought in stock markets such as NASDAQ, New York Stock Exchange, London Stock Exchange, Japan Stock Exchange, etc. through a process of stockbroking. It can also be sold privately in some cases. In any case, these transactions must conform to regulations and guidelines laid down by the government. These are meant to protect investors against fraudulent practices.
Who Is a Stock Broker and What Do They Do?
Stockbroking is the process of buying and selling financial securities like shares, stocks, and bonds via the stock market through a dealer who is generally referred to as a stockbroker. The person acts as an agent on behalf of people called clients who wish to buy or sell these securities.
While some dealers may act strictly as stockbrokers, some combine this with jobbing which is a practice of purchasing stocks and reselling them quickly at a profit.
Stockbrokers are knowledgeable in the securities markets and they offer advice on when to buy or sell shares. Part of their job is to help their clients get the best prices and they get a commission in exchange for their services in the form of a markup, a flat fee, or percentage of the transaction value. They work as hard as many entrepreneurs do.
Stock trades are often carried out electronically online by discount brokerage firms. This was not always the case as human brokers handled most transactions before now and in some cases still do but there are fewer demands for them nowadays. Some investors however still prefer human investors for different reasons.
In different countries, brokers may be referred to using different designations and these may affect the kind of investments they can sell and the services they render. In the United States, they may be called Chartered Financial Consultants, Chartered Financial Planners, or Chartered Financial Analysts. In the United Kingdom, they are called Chartered Financial Planners while in Canada, they are called Chartered Strategic Wealth Professionals. Due to this, before a person or firm can be regarded as a stockbroker, they must be certified. To fully understand the role this folks play, you can read this article.
What are the Methods Used for Trading Stocks?
Buying shares requires access to a major stock exchange and membership of the exchange or a trading firm. Before now, access to the market was expensive making it accessible to majorly high net-worth individuals. The advent of the internet and advancement in technology has made it possible for discount brokers to provide faster, less expensive, and automated access to the stock market.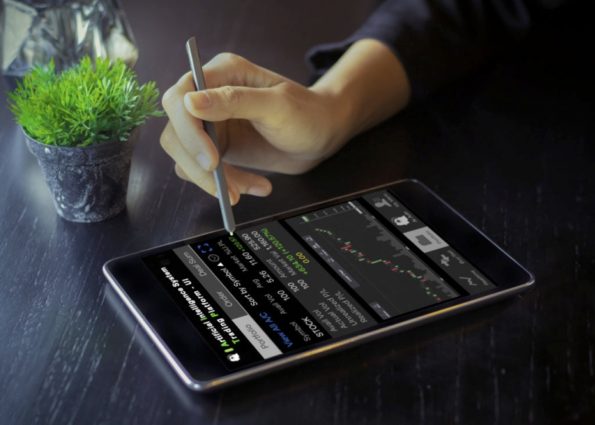 With this, more and more investors can trade with smaller amounts and accounts and nearly anybody located anywhere can afford to invest. This has resulted in the fact that most investment accounts in the market are now with discount brokers.
A more recent development in stockbroking is what is called robo-advisers. These are digital platforms, often run by other entrepreneurs, that provide automated investments and financial planning management by the use of web and mobile apps and requiring little or no human supervision. These kinds of services are offered for less service fees. Robo-advisors offer easy account setup, account services, shareholder consultation, and advice. It can offer portfolio management, goal planning, security features, education, and customer service all at low fees. The only downside to this kind of platform is the lack of personalized customer services as you mostly have to relate with your device.
Engaging the Services of a Stockbroker
To buy shares, you first have to decide your preferred method of trading be it online using a brokerage firm, using a human broker, or via a web or mobile app. You should also consider how much support you want and how much you are willing to pay for this. If you are going with a firm or a human broker, you will get direct support but will need to pay more in commission. For web or mobile apps, learn more on Trading review. Whatever method you choose, you will need to open an account.
Next is to evaluate your stock options and decide how many shares you will like to buy and at what price you will like to purchase it. This is what will determine if you will make a market order or a limit order. A market order is when you request to buy shares at prevailing market prices while a limit order is buying it at a limited price. To illustrate this, suppose you want to buy shares in a company and the current market price is $50 per share, for a market order, you will buy at that price but for a limit order, you will wait till the price is at your limit.
Before engaging a broker, you need to consider some factors. This includes determining your investment style. It is one major thing that will help you choose a broker that will match your profile. Also, ask yourself if you prefer a full service or discount broker. Another thing to consider are the associated costs and fees with buying from a particular stockbroker. Things like minimums, margin accounts, and withdrawal fees will let you know if a particular service is the right one for you. There are also comparison services you can take advantage of to help you decide.
Conclusion
When you are new to stockbroking, it is wise to take time to research about the many different options available to you. Even entrepreneurs that become a shareholder know it is important to have a good understanding of this for yourself and to know exactly what you want. With this, it will be easier to not only choose a broker but also know the best stock options in which to invest your funds.