The startup ecosystem is blessed with many conferences and exhibitions to help startups, investors, and customers learn more about the innovations and opportunities of entrepreneurship. Among the many decisions an exhibitor has to make, picking the best exhibition venue is the most difficult. Before you find a provider of exhibition products or the caterer, you first have to find the venue. You should identify a venue for your exhibition 4-6 months before the exhibition and sign an agreement with the venue provider to that effect.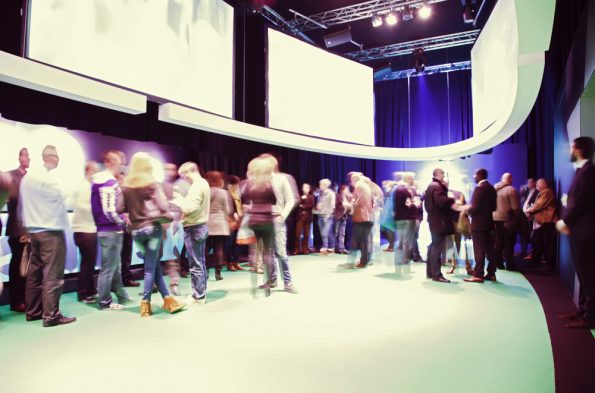 The following will provide you with tips in choosing the venue for your next exhibition.
1. Location
If you intend to hold a local exhibition, choose a location that is close to your target attendees. For instance, if your exhibition is targeting students, pick a location with a high concentration of students. If the attendees are from out of town, a venue close to an airport and a hotel for accommodation would be ideal. You can provide the potential attendees with a mobile event app that will give directions to the venue.
2. Capacity
The best exhibition venue may be at a great location, but it may not hold the number of attendees you hope to have. Find a venue that is not too small or too big; this is because a very large space gives a feeling of emptiness while one that's too small seems overcrowded. Also, consider movement of people during the exhibition; do they have to move from one stand to another or everything is in one spot?
3. Parking
Your venue must have ample parking facilities if you want more people to attend. A person should not struggle to find a parking spot as they might decide to leave if they cannot park their cars at a considerable distance from the venue.
Reserving and paying for parking space is one way of ensuring your attendees are sorted. Another way would be to organize for shared transport. This can be done by having a common pick up point where you will pick the attendees and drop them at the venue then take them back afterwards. For instance, you can organize for parents to drop their kids at school where you will pick them then take them back after the event.
4. Amenities and Services
One thing you should consider while choosing the best exhibition venue is the availability of catering for your event. Is there a kitchen at the venue? If not, does the venue provider have a partnership with food providers? If there is such an arrangement, make sure to sample the food before the event. If you are not satisfied with your services, ask if you can bring in a caterer of your choice.
Does the venue provide amenities such as chairs, tables, and linen or pavement signs? If they are available and are to your preference, it will save you money as you won't have to hire from outside. Some venues provide audio-visual equipment which is a plus for you if they do, but if they don't, you'll have to bring your own. Other venues also have clean up and set-up crews who keep the venue clean and help in setting up your displays. If there are none and the venue is great, you can find a team to do this at a small fee.
5. Accessibility
Your venue should be accessible by everyone especially those with special needs. Since you do not know who will turn up for your exhibition, ensure that your venue can be accessed by people with special needs, such as, a person using a wheelchair.
6. Flexibility of Event Date
If your choice of venue is a popular place among event planners, you can have different date options. If you choose to fill up a date that is open for the venue provider, you may earn yourself a discount in pricing.
7. Insurance
An exhibition is attended by people from different backgrounds. Having this in mind, you should be open to the idea that accidents may strike during the course of the exhibition. Most venue providers require exhibitors to have insurance for the event. This is to exonerate them from any liability in case an accident occurs during the exhibition period. You should have this ready when going out to look for a venue for your exhibition.
8. Acoustics
Poor acoustics disrupt communication during an event. The event may be too loud or too low making you strain to hear what the other person is saying. A room with a low ceiling will elevate the sound once it is packed while a room that is too large will produce echoes. Consider these factors when choosing the best exhibition venue.
In conclusion, since you cannot hop from one venue to the next, you can contact a convention bureau for assistance. Provide them with a list of your venue needs and they will in turn provide you with several venues which you can check out.