Many people have the goal of starting their own business. Startup companies can be a great source of income and career satisfaction. Starting a new business can be a rewarding proposition, but it is also coupled with risk. When people want to begin a startup company, there are several common-sense principles that they should follow.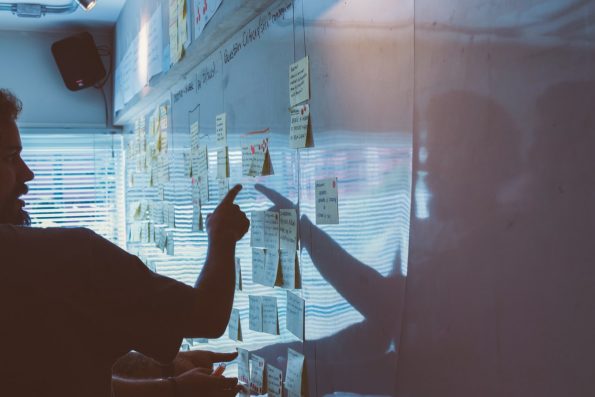 Vlad Rigenco offers 9 important tips on beginning a startup company and names some of the pitfalls that can happen along the way.
A Great Idea
Startup companies need to be based around an innovative idea. It is likely that you already have an idea for your small business, but if you don't, it is wise to look into the market needs in your community and in the world at large. You may have an excellent idea for a new mobile app or for a company that provides technical services to others.
Research Well
Many people make the mistake of neglecting to do enough research in their chosen field. You should put your business through a validation process to make sure that it is viable.

Small businesses need to fulfill a need, solve a problem, or bring a desired product to market in order to succeed. If your business area is already saturated with the same type of company, you will find that you have a difficult time breaking into the market. It is better to begin with an idea with little competition, enabling you to provide the best possible product or service.

Understanding your competition is a vital part of researching your startup company. For example, if you are an app developer, you need to make yourself familiar with all of the competing apps in your category. Spend time reading reviews and use the competing apps yourself to find out what you can do better. You must be highly competitive to succeed in this area, and you will need to push yourself to be better than the other businesses in your category.

Have a Solid Business Plan
Without a business plan, lenders will not meet with you. According to Founder and CEO of Dood Inc., Vlad Rigenco, your business plan needs to be laid out in clear financial terms, with your projections of money coming in and going out. You need to decide what kind of employees you will need and how much you will pay them. You will need to plan for your business site and determine how much this will cost. Finally, your business plan needs to include your unique idea and tell the lenders how this will affect the market as a whole.

When you have a solid business plan, you will not only be able to secure funding, you will have a clear road map to success. Too many small businesses flounder along without direction, and people who plan carefully are more likely to succeed.

Look for Funding
If you have a good business plan, you are well on your way to receiving funding for your business. Your options for financing a startup company include crowdfunding, small business loans and grants, angel investors, and traditional bank financing. It may be more challenging to get bank funding when your business is just getting started, so one of the other options may be best for you.
Decide on Your Business Structure
You should carefully consider all of your options when it comes to incorporating your business. Certain types of incorporation have tax and regulatory benefits, but this depends on the expectations you have for your business. You may want to choose from sole proprietorships, partnerships, limited liability companies, or corporations.

It is best that you speak with a business attorney before taking this step. Your attorney can help you foresee any problems that may come up as a result of your business type.

Choose a Business Name
You may have an idea for your business name, but you will need to make sure that it is not used or copyrighted by anyone else. Having a duplicate name can cause your company a great deal of hassle, since you may be served with cease and desist notices. You need to make sure that you think through all of the possible implications of your business name.

You will also need to register your business's domain name as soon as you can. This will help visitors find you more efficiently and set up your online reputation.

Get All Necessary Permits
You will need to undergo a great deal of paperwork to make sure your startup company has a full set of legal permits. For example, if you are beginning a restaurant, you will need to be licensed by the board of health. Again, an attorney will be able to help you determine which kinds of paperwork you need to complete to get your business off the ground.
Decide on an Accounting System
You will need to decide who is doing your books and come up with a strategy for managing your money. It is best to hire an accountant to help you handle these issues. Financial problems can be a huge problem for startup companies, especially if they do not handle taxes and payroll issues properly.
Find Your Location
Searching for a business location can be challenging. You need to decide whether you can run your business out of your home, taking local regulations into consideration, or whether you should rent or buy a space. A full site study is necessary for locating your business. Your state or city department of economic development may be able to help you with a free or low-cost site study.
Your Startup Business
When you follow these 9 tips from Vlad Rigenco, you will have an easier time starting your business. Along the way, make sure that you take advantage of the services available through state and city economic development organizations and the Small Business Administration. Special assistance may also be available for minority- and women-owned corporations.