If you're here, then you're aware of the relevance of waste management to a business. Whether you run an international conglomerate or own a small-scale startup venture, you create waste daily. And this waste needs to be disposed of properly in line with the specific regulations in your city.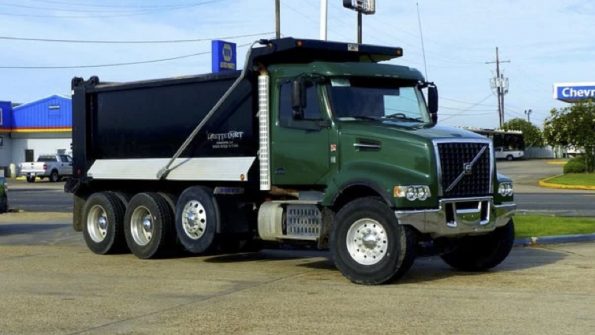 While you may choose to dispose of any waste material produced yourself or through your employees, such an action may prove extremely frustrating and time-consuming.
To avoid diverting your attention from the main focus of your business, you can simply hire the services of a dumpster rental company, which brings us to the topic at hand.
Like all services, waste management and dumpster rental are offered by a variety of individuals, all with their peculiar approach.
However, to ensure that you get your money's worth, it's best to employ the services of a reputable professional who will understand and respect your unique needs.
Here are some things to look out for when choosing a dumpster rental company.
                  Experience
Go with a company with reliable experience in waste management. Consider their policies and disposal methods. Do they comply with government directives? Have they worked with other businesses within and outside the area?
What do their previous clients have to say about their conduct and approach?
                  Pricing
As a business owner, you need to take the most cost-effective approach when hiring a dumpster rental. Although pricing is not the most important thing to look out for, you must consider it if you're to get value for your money.
It is advisable to get quotes from different dumpster rental companies. Weigh the worth of the services on offer against the costs. Let the costs of the job be laid out clearly including any additional fees for extra services.
With this knowledge, you'll be even more capable of making an informed decision.
                  Good customer service
The Top Dog Dumpster Rental Savannah always make the needs of their clients a priority. You want a company that is courteous and reliable right from the ordering process up until the requested roll-off containers are delivered to your premises.
Good customer service is a quality you cannot overemphasize. Look out for a company with professional and friendly representatives who make prompt deliveries and readily provide solutions to any questions or problems that may arise.
                  Dumpster sizes
Dumpsters come in different sizes. The project you have in mind and the kind of waste you need to dispose of will determine the roll-off container you require.
Seeing as the dumpster rental company will suggest the type of dumpster that suits your demands, you need to hire a dumpster that owns a range of roll-off containers in varying sizes. This way, you can depend on them for both small and big projects.
Final word
Running a startup or small business is no small job. Thus, you require the services of a rental company that understands how pivotal professionalism and efficiency are to you. Consider these factors and hire the services of a dumpster rental company that'll cater to your waste management needs.