Think print marketing is outdated and lacking compared to digital marketing? Think again! Here's how to embrace print in 2020 and beyond.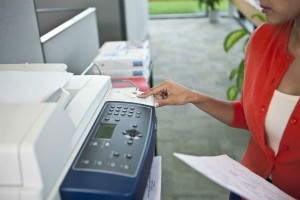 Four out of five people downright ignore every online ad they see. Despite this, yearly spending on digital advertisements has already exceeded 100 billion dollars. However, this has only led to a saturated market with rising costs. Yes, they are easy to make and a lot of people will potentially see your ads. But is it any better than print marketing? We don't think so. In fact, when used correctly, print marketing has been shown to have a more lasting impact on consumers. Read ahead to learn to top print marketing strategies for your business.
Print Marketing Tools to the Test
Studies show time and time again that people simply don't pay attention to internet ads. In fact, people often resent them because they deem them intrusive and/or even dangerous. It's downright creepy when you see ads for something immediately after talking about it with a friend. Print marketing makes you seem much more human and relatable.
1.    Mail Advertising
Yes, we're talking about snail mail as one of the top print marketing tactics. You may have your doubts at first because, after all, electronic mail exists and it's fast and easy. However, those stamps are worth the trouble and time. Who doesn't need to purge their inboxes every so often after they become inundated with spam? You may have had the best intentions signing up for an electronic newsletter but it gets extremely easy to ignore. As long as it's not from the bank regarding fees, people actually like getting mail. It feels much more personable than email. People are far less likely to move it to the 'trash'.
2.    Business Cards
Designing and creating business cards was nearly a lost art form. Why bother when you can just send an email, right? The fact of the matter is that people still appreciate doing things the 'old fashioned way'. Giving someone a business card is a sign of respect. In the Japanese business world, there is a culture of etiquette that surrounds them. Use this as a chance to display your own style and creativity. It's much more meaningful than adding to the dross of online clickbait.
3.    Getting The Most out of Print Marketing
Just because print advertising is effective, doesn't mean you can't mess it up. Consider it an investment just as important as any other. Publicity consultants know how to work the masses. They can help you create an ad campaign that is both effective and true to your style.
Your business has what it takes to expand. Advertising can be tedious but it is a great way to get the word out there. Given the amount of time we spend online, it can be tempted to spend a lot of money on digital ads. However, the research shows that print marketing can be used more effectively. Don't let your ideas go to waste. Check out the blog for more articles on business products and services.