You can barely afford a CFO so do you really need a lawyer too? Read on to learn the importance of business law and why you really need a lawyer.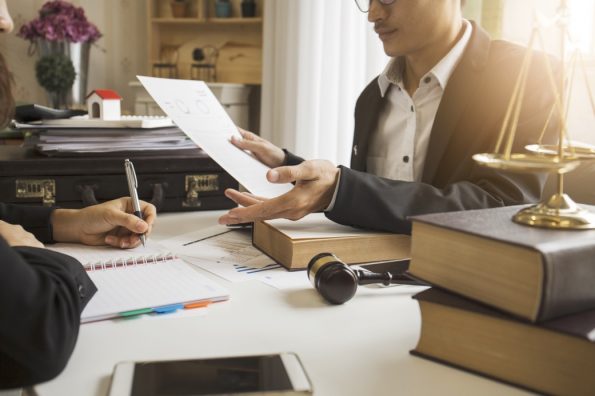 By some estimates, lawsuits cost small businesses in America more than $105 billion last year, a record-high that is likely to keep growing. Beyond the necessary protection against litigation that a business lawyer can afford you, there are many other benefits. We live in an increasingly complex legalistic landscape.
It is not possible to even expect most small business owners to be aware of the myriad laws and regulations that govern their industry of choice. A professional with a solid understanding of business law will keep your company safe, prosperous, and compliant. With that in mind, here are five essential reasons you should be hiring a lawyer for your business today.
A Lawyer Will Protect You During a Lawsuit
As mentioned, hiring an attorney will help tilt any potential lawsuits in your favor. Your lawyer will likely be well-versed in the kinds of litigation you might face. A knowledgeable lawyer means that you can get off to the best possible start in any case that is brought against you and your business. They will be able to poke holes in any claim that is made against you, and you can rest easier knowing that you have a legal professional on your side.
Prevent Lawsuits from Happening in the First Place
Perhaps more important, having a business attorney makes it much less likely that lawsuits will be brought against you in the first place. They will be able to advise on how you can structure your business to avoid litigation. For example, they will help you draft up contracts and agreements that resolve you of any responsibility for specific outcomes. They will be able to tell you how to cover your bases and reduce any incentives for people to bring a lawsuit against you.
You Can Keep Your Contracts Fair and Airtight
If you're a small business owner, it is vital that you have an experienced lawyer on your side when drafting up contracts and agreements with third parties, partners, and employees. If you don't have a proper understanding of contract law, you run the risk of signing up for something that could cause you a lot of pain further down the line. Hire a lawyer to avoid loopholes that others could exploit for their own gain. You can even visit the Sweet Law homepage today to find lawyers that are well-versed in all forms of contract law.
A Lawyer Can Help You Get Paid
The world of a small business owner is often full of late payments, delayed invoices, and evasive responses to billing. If you have to deal with partners, clients, or contractors that are dragging their feet when it comes to payment, a lawyer will be able to speed things along. They can either threaten legal action or take concrete steps towards collecting what is owed.
A Lawyers Will Keep You Compliant
Finally, it bears repeating just how important it is for small businesses to comply with the current regulatory atmosphere. Naturally, this can be a lot for one person to keep track of. However, a lawyer will be able to structure your business in a fully compliant way. They can also advise you on any legal changes that will affect your business so that you can adapt quickly and retain the essential flexibility you need to thrive.
While a lawyer can interpret the relevant business law for you, it helps to stay up to speed with the latest legal developments in your field. Make sure to consult our extensive Legal Insights section, where you will find everything you need to know about the laws that affect entrepreneurs like yourself.