The world is constantly evolving with the advancement of technology. This statement is no different for the home inspection sector. Due to technological developments, home inspecting has become increasingly efficient, faster, and safer.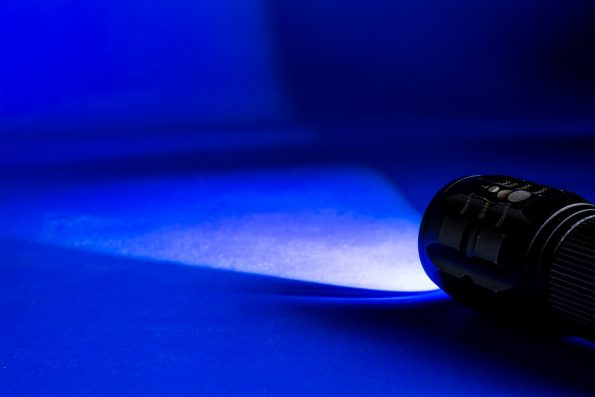 If you have been operating a home inspection business for a number of years, these advancements may have passed by. After all, you might have a structure in place that already works and turns over a nice profit. As the saying goes, 'If it ain't broke, don't fix it'. Nevertheless, sitting in one place and not evolving gives the opportunity for rivals to steal a march on your business.
Thankfully, you don't need a science degree or years of experience to understand how to implement and use relevant technology for your home inspection business. Once in place, it will enhance the inspection process, improve the customer service experience, and streamline your company's day-to-day operations.
Below are three tools you should begin adding to your repertoire today.
Enhance your website with automated scheduling
First of all, you should already have a website for your business. This is the hub where your prospective customers can instantly find you. It's also the place where you can supply them with the details they're seeking with regards to hiring you as a home inspector. Furthermore, you can even offer them useful information about what the home inspection entails, educating them about the role and setting their minds at ease. Basically, you can let them know in advance that you won't be tearing into their floors or walls in search of any imperfections.
All of this delivers plenty of value to your business. However, if you keep your website in this state without further development, you're leaving money on the table. To optimize the site, you need to enlist the assistance of specialist scheduling software.
Think about it. People browse the Internet at all hours. Night owls might get inquisitive about local home inspectors, come across your website, and decide to enlist your services right there and then. Sadly for them – and you – this isn't possible because there's no automated scheduling on your website. Instead, they click off the website, visit a competitor that does feature such scheduling software, and hire them for the job.
It's an extreme example, of course. With that said, you have to keep in mind the importance of convenience for customers. People will be looking to hire you at all hours – whether that's 2pm or 2am – but you cannot be available 24 hours a day to take their details and set up an appointment. That's where scheduling software steps in. With this available on your website, clients can schedule an appointment and hire you instantly with no obstacles in their way.
Yet a scheduling program on your website is only the start. In an ideal world, you want a scheduling system that links to all aspects of your business, optimizing everything in the process. For more information on how this is possible, be sure to visit https://www.inspectionsupport.net/home-inspection-scheduling-software/.
Detect dampness and energy waste with thermal imaging
Thermal imaging equipment should be part of any home inspector's toolkit. Although this piece of tech used to put a sizeable hole in the expenditure budget for a business, developments have even reduced this issue. With a FLIR thermal camera, you can cut costs down while having an easy-to-use device which attaches to your smartphone.
There are numerous reasons to utilize thermography. It can spot numerous problems which can be missed by the naked eye, including air leaks around doors and windows, water infiltration, and insufficient attic insulation.
Using a drone can change the game
Ask the average home inspector what their worst part of the job is, and chances are roof inspections will sit high on the list. Scaling a ladder and walking along rooftops in search of defections is not exactly a pleasant experience – especially if you suffer with a fear of heights.
With the recent growth of drone technology, that fear of heights can be circumvented with ease. Now you can relax with your feet planted firmly on the ground, and let the drone do the work. With a high quality setup, even amateurs can easily operate a drone and get photographs of a roof via multiple angles. All in all, using a drone also enhances efficiency and safety levels.
Remember the previous point about thermal imaging? Well that can also come into play when it comes to drones. With the attachment of a specially made thermal imaging camera, inspectors can use the drone to gain a better understanding about a house's energy efficiency.