With Microsoft Teams, you can effortlessly draw together people, discussions, tools, and content into one consolidated place to easily collaborate to attain more. Collaboration becomes more accessible.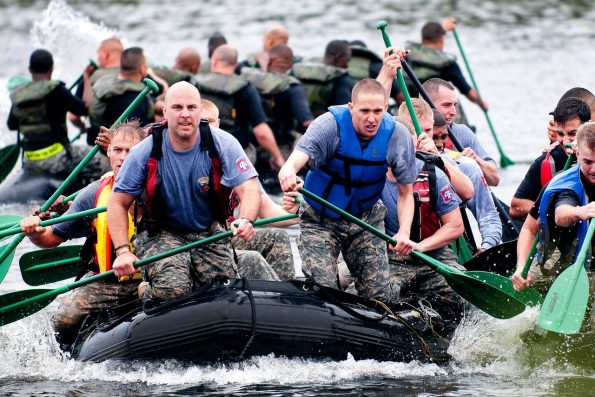 What is Microsoft Teams?
In November 2016, Microsoft added another tool to its already robust Office 365 suite of services – Microsoft Teams.  Teams is a chat-based collaboration tool that gives worldwide, remote, and dispersed teams with the capability to work together and share data or information through a common space.  You can use features like document collaboration, one-on-one chat, group chat, and much more.  Microsoft Teams is moreover fully incorporated with several other Office 365 services, such as SharePoint, Skype, Exchange, and Yammer.
These core capabilities are incorporated into Teams:
Chat – Carry out open and private discussions with your teams. The robust integration of Skype video into the application allows you popular social features, for example, adding emoticons and custom memes to your discussions.
Hub – Teams offers a common workspace for the different applications in Microsoft Office including Word, Excel, PowerPoint, Planner, OneNote, SharePoint, Delve, and Power BI. This element gives you and your teams the choice to work locally without worrying about toggling between applications as you attempt to get projects completed.
Microsoft Teams was put together for today's diverse workforce. The methods that organizational teams use to communicate and collaborate has experienced huge changes over the years; traditional hierarchies are vanishing out leaving room for flatter organizational structures and hence making the quick flow of information and communication even more important. Teams provide you with an open, digital environment that makes work integrated, visible, and accessible across the board. With Teams, everyone around you will always be in the know.
Getting started with Microsoft Teams
You can get started with MS Teams very efficiently using a Microsoft Teams Consulting services provider. They help you get launched with the following functionality:
1) At the core of this and every other service delivered through Office 365 are the 3 famous G's:
Governance – Features like E-Discovery are added to ensure the applications are secure and meet various compliance requirements.
Graphs – Everything you do inside the Office 365 Suite is captured as a signal for content discovery across applications.
Groups – You can create groups made up of internal or external users, and then collaborate with the same group and access products in the Office 365 Suite.
2) Improved Meeting Experience with Scheduling Capabilities
The capability to meet virtually is an essential & cost-effective feature for businesses today. Teams give you a sight of your scheduled meetings, the planning, the subject, and a list of other persons who'll be attending.
3) Bots Gallery
Around 24 bots with a diversity of functionalities are accessible to help increase productivity. There's the T-Bot, which can answer most fundamental and frequently asked questions about Teams, Polly Bot for polling co-workers, Statsbot for delivering scheduled reports by means of sources, such as Salesforce and Google Analytics, and Growbot, which allows the exchange of kudos with your co-workers.
4) The Ideal Teamwork Hub
When you turn out to be a full member of an Office 365 Group, you will experience the complete Office 365 including tools, such as Word, Excel, PowerPoint, Planner, OneNote, Delve, Power BI and SharePoint. As Teams was developed around the idea of leveraging the utmost capability of Microsoft Graph, your workgroups and teams will currently be able to share experiences, insight, and information anywhere within the Office 365 suite.
5) Mobile Audio and Video Calling
Accessible on both Android and iOS (audio only), Teams provides a simple and easy-to-use collaboration app that enables you to chat with your team via text, have a voice conversation, or a video meeting.
6) Highly Customizable
Having the capability to be customized is an important feature for any application in this time. The facts demonstrate that all organizations are unique. In case you're searching for a tool that will increase engagement in your organization, then Microsoft Teams is the answer. This new tool can be tailored to meet all the unique business and cultural needs of your organization.
7) Improved Security
Security is another factor in which Microsoft Teams stands apart from its competitors and guarantees your peace of mind. You will always be provided with advanced security and compliance capabilities when you utilize any of Office 365's platform services. Your data is encrypted while in transit and at rest.
Conclusion
Great teams are extraordinary when they can accomplish high levels of contribution and collaboration. For successful teamwork, people need to utilize various tools to get the job done. That includes Outlook for team emails, SharePoint to share content, Skype for Business for communications, OneNote for project notes, etc.
This is where MS Teams Consulting comes in, allowing a completely new experience that brings together people, conversations, and content – along with the tools that teams need – so they can easily collaborate to achieve more. And, with EPC Group as your Microsoft Teams Consulting partner, you'll be working with Certified Microsoft platform experts who can ensure your end-to-end success with every component of Microsoft Teams.
EPC Group also delivers Houston Managed IT Services that leverage cloud, on-premise and hybrid deployment architecture.
About the Author: Errin O'Connor is the Founder and Chief Architect for EPC Group and the author of four Microsoft Press books covering Power BI, SharePoint and Office 365. Errin focuses his efforts on implementing Microsoft Technologies in organizations throughout the country and around the globe.
Errin's latest book "Microsoft Power BI Dashboards Step by Step" by Microsoft Press guides you through creating world-class business analysis dashboards that integrate today's most widely-used data sources, using any of Microsoft's Power BI platforms, including the new Power BI Premium.