One of the essential things a startup owner has to do is read and research widely. The information they gain helps to steer them in the right direction in regards to finding more clients for their business. Previously, people could only find reading material in physical educational institutions. However, with the rise of internet learning, you do not have to enroll for a course in such places. Online education is the same as the traditional on-site learning only that in the former option, you can engage in your class from any location as long as you have access to a robust internet connection. So yes, online learning can take your startup to the next level. With that in mind, let us have a look at some of the reasons that support this argument.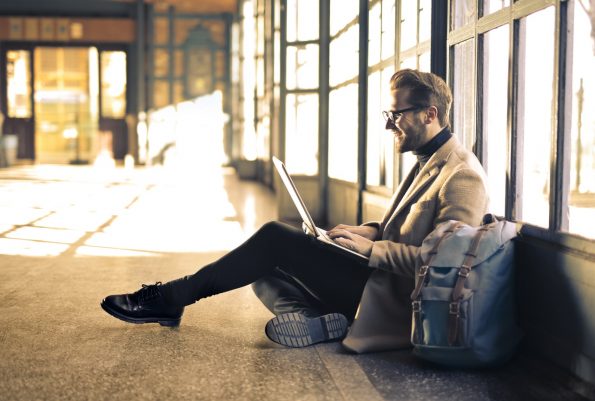 E-Learning Improves Performance and Productivity
E-learning helps to keep you engaged in your work. Once you gain new information, you get the urge to incorporate it into your startup to see if it will yield positive results. For this to be successful, you have to find a new routine within your schedule that will aid in reducing monotony in your routine.
It Allows Timely Feedback
When using the traditional on-site learning method, the communication channel takes longer to get to the receiver and come back to you in the form of feedback. The reason for this is that you have to wait until the next session to speak to the facilitator. Online learning, on the other hand, allows you to talk to the facilitator as frequently as you would like considering that the communication is done via an instant communication channel over the internet.
It Improves Retention
Online learning helps the startup to feed the employees with new information that improves their experience in their area of expertise. You find yourself willing to retain them as opposed to hiring new employees who have the qualifications you are looking for. Enrolling for an advanced degree like Victoria University's Online MBA is a step towards retaining your trusted employees.
It Helps You Stay Relevant in a Quickly Changing World
New marketing, PR, and customer service strategies emerge by the day. As such, it is essential to disperse this information to the public for them to incorporate it into their daily routines at work. Online learning allows for such details to be transmitted to millions of individuals almost instantly. One of the keys to taking your startup to the next level is gaining knowledge and putting it into action immediately. By the time other learners acquire this information; online learners will have implemented it into their businesses and reaped its benefits. If you want to stay relevant, online learning is the way to go.
It Personalizes the Training Experience
One of the ways to make learning effective is to personalize the encounter. This will allow each learner to gain personal contact with the lecturer; thus, helping them to grasp concepts much easier. In an online class, the only other person in the room is you. You have full access to the facilitator, which provides an effortless learning experience. You can communicate freely with the facilitator and expect feedback that is tailored to answer your questions.