Renting out properties is a great source of income and can be a hugely profitable business in the long run if you develop it properly. At the same time, many people approach it with the wrong attitude, expecting it to be a relatively effortless venture that simply generates profit while they sit around doing nothing. The truth is that being a landlord can be demanding and exhausting. You should be prepared for it if you don't want to face disaster with your building(s).
Screening Candidates
Many states make it incredibly hard to get rid of a problematic tenant in a reasonable period, so you should be careful to prevent that before it even happens. Make sure that you carefully screen those who want to live in your buildings. Ideally, you should work with an external contractor who provides this service to you. There are many professionals out there who can help you get a good idea of who'll be living in your buildings before you actually let anyone in. The rest comes down to common sense. Of course, be prepared to sacrifice a chunk of your profits for that.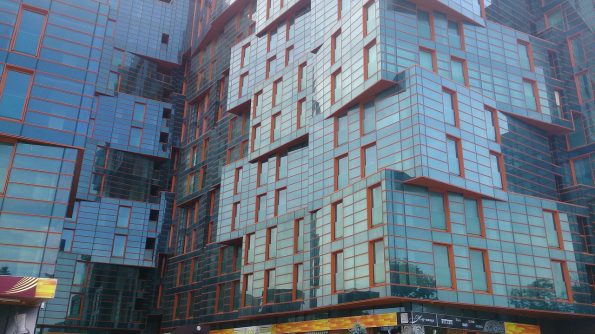 Maintaining the Buildings
You may often find it hard, if not impossible, to keep up with the maintenance requirements of a whole apartment building on your own. Owning one or two apartments is another story, but when you need to keep a whole building in check, you should work with a professional company. Building maintenance services from Service by Medallion are a good example of the kind of professionals you need, so make sure that you don't go for any cheap contractor that will rush the job. It's important to make a good impression on all your tenants, especially if you plan on growing your properties business later, as your reputation will follow you around.
Expanding
And that brings us to another important point – be ready to expand and to deal with everything that comes with that. You'll likely not be satisfied running the exact same operation for too long. Sooner or later your profits might start to dwindle too if the value of some of your buildings starts to go down. You must be prepared for that and know when it's time to sell something and move on from it. At the same time you also need to know when it's a good idea to invest in a new building. This can be a bit of an art to master, and it requires a lot of experimentation, so be patient and be prepared for a lot of work.
In the end, if you approach this the right way, it can actually be a very exciting venture full of attractive opportunities for you. But you have to be careful and never rush any important decisions when it comes to the investments you're making and the new directions that you want to expand in. Otherwise, you might find yourself stuck with no prospect for making any significant income from those properties.