There comes a stage in every business owner's life to hire a lawyer handling their company's legal business matters. Everything involving from legally building your business to renting office premises might demand legal assistance. Regardless of the origin of your legal issues, be it your business or personal life, some people need more frequent legal aid compared to others. If you maintain cordial relations with a particular lawyer or a law firm, it would be a good idea to keep them as a retainer. Generally, a legal retainer-ship agreement comes as a down payment made to get legal services from a lawyer.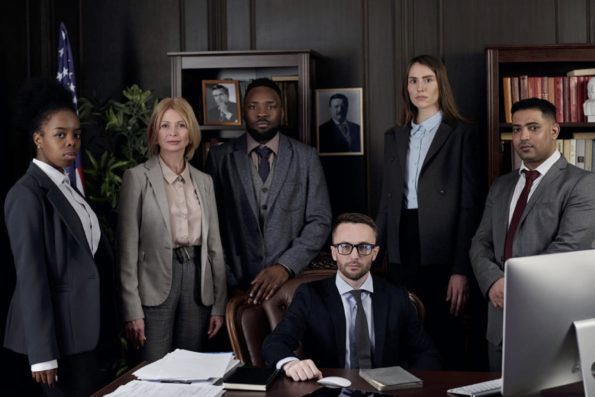 However, the following five things are essential to consider before hiring a lawyer on retainer for your business.
Lawyer's Specialties and Experience
Before hiring a lawyer on retainer, learning about their specializations and experiences in business matters is necessary. Lawyers practicing in different legal areas such as family law, business law, or criminal have sound knowledge of handling severe issues.
However, with years of experience in multiple areas, there is a possibility that the lawyer might need more knowledge to understand all ins and outs of more critical matters. Some of the lawyers continue their educational journey even after starting practicing as a professional.
Those who want to be well-versed in taxation law opt for an online llm tax degree program to gain hands-on experience and learning opportunities without compromising practice. You can hire a specialist in tax law to handle your legal business matters, but they will charge you a bit more due to their experience.
Before signing a legal retainer-ship agreement, it would be best if you found out that the level of their knowledge and services is worth their higher price.
Time to Deliver Effective Solutions for Your Business
As explained earlier, by starting a legal retainer-ship agreement, you make a considerable amount of payment for the lawyer's availability in case of need. Therefore, as a business owner, you gain a sense of protection against any issues relating to legal compliance.
That's because you can always ask your attorney to guide you on any concerns you may have. For instance, you can seek guidance on how long it will take to solve your legal issues or how effective the solution will be for your business.
Given the lawyer's consideration to always be at your beck and call, your lawyer is obliged to answer all your queries when you enter a retainer agreement with them.
The Total Cost of Hiring a Lawyer
The primary concern about hiring an experienced lawyer on retainer is the overall fees. Especially, small business owners are very cost-conscious due to their low budget. Hiring a lawyer for their business legal issue can be very difficult, and the price turns out to be a big problem.
You can convince your lawyer to have a fixed fee for all your legal needs instead of hourly payments. Of course, a flat fee won't be good enough when you are sued or get into a complex legal matter. It is essential to consider the payment before agreeing to hire a lawyer on retainer.
It helps save your and your lawyer's time and allows you to find a lawyer who fits your budget.
The Steps Involved from Filing to The Conclusion of Your Case
For any business owner, time is everything, and those stuck with a legal issue need to find out how long the process will be and what to expect at the end. Steps such as filing a case, hearings, motions, and additional steps are involved in every legal matter, and every step demands a separate coat.
It can either take a couple of weeks or a month to cover these steps. You must seek complete information from your lawyer about how long the process is and how it works. While dealing with your case hearings, you may have to go through various situations where you need to respond to something irrelevant to your case.
However, it may seem useless to you, but your lawyer and the judicial system might find it useful for a good reason.
You want to get as much information as possible if you're involved in a legal case. In addition, the fee will change according to the severity, number of hearings, and the length of the case. These are serious concerns, and you must ask your lawyer about these before signing
the retainer agreement.
The Conclusion of Your Case with All Evidence Provided
By providing your lawyer all the evidence, witnesses, and valuable information relating to your case, try to obtain the assessment from your lawyer of what might happen. What is the outcome going to be? Will it be in your favor or not? These are some critical questions you must consider before rushing into anything serious.
However, no lawyer can promise anything, even if they have experience dealing with similar cases. The juries and judges will have many concerns about different things that can give your lawyer a tough time. Still, it's essential to have a range of expectations based on your lawyer's expertise and provided information.
It would be best if you prepared yourself for the worst outcome. Often, things get out of hand, and you can get blindsided, so it's better to stay prepared for any scenario. You don't pay for a better outcome; in fact, it's only the process you will pay for, which is a significant factor to consider.
Conclusion
Having a business lawyer on retainer is an excellent move to back up your business in case of a legal matter. First, you need to consider why your business requires a lawyer on retainer and then find the best lawyer to handle your legal issue. This is fundamental to planning for your legal retainer-ship agreement.
One thing to remember here is your budget, as you don't want to exceed its limits, so keep a check on that while hiring a lawyer on retainer. Also, it's your legal right to assess the lawyer's knowledge compared to the retainer fees. After all, it's your business that you need to secure in the long run.