While today's technology has allowed businesses to be run remotely, some industries require employees to be present in an office. There are still certain advantages to having people work fixed hours with the team that cannot be replaced. Some of these advantages include being able to answer your queries or cater to your requests during work hours and being able to approach them from your office space if there's something urgent that needs their input.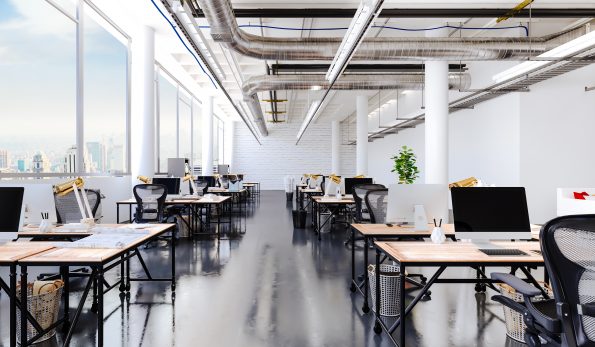 If you want your staff to be there when you need them, investing in a physical workplace is ideal because it facilitates seamless communication and collaboration on projects.
Here are the things to consider before you rent an office space for your company:
1. Location
When talking about anything related to real estate, location is the primary factor that should come to mind. In fact, in the rental office market of Amsterdam, the exact addresses of the offices are highlighted to give business owners an idea of the building or neighborhood where it's located.
Your location has an influence on how consumers perceive your brand. While opting for business districts and major cities can be expensive, you reap the benefits of increased foot traffic, which is valuable if you run a business-to-consumer (B2C) enterprise. Business-to-business (B2B) companies also benefit from having a good office location because you can proudly show high-profile clients as well as stakeholders around your office.
2. Budget
Another crucial factor that you should consider is the price of the office. Most companies, especially small businesses, have limited financial resources, which makes this factor much more important for them. To find the ideal space for your enterprise, you have to set a budget on how much you can afford for the initial down payment and monthly rent and find the best possible location for that price.
There are also different types of lease arrangements that are available, and it is also important to consider this when choosing an office. These are the common types that you'll have to think about:
Full Service – This is the most common lease type among office buildings with multiple tenants. In this arrangement, the landlord charges a monthly lump sum that's a total of the rent and other operating expenses.
Triple Net – Triple Net, also known as "NNN," leases are usually used by industrial and flex buildings. With this, the owner names a base rent price as well as an additional amount that includes property taxes, insurance, and common area maintenance costs.
Modified Gross – This one is a hybrid of a triple net and a full-service lease. A few operating expenditures may be included in the rent, while utilities are typically still charged to the tenant.
Percentage – This arrangement entails paying a base rent and giving a portion of your revenue generated in that office space to the landlord. It's common in high-demand retail locations, but it isn't ideal for startups.
3. Amenities
You will also have to determine the amenities and facilities that you want in your office space. Most small businesses need a kitchen with the essentials, such as a fridge, coffee machine, microwave, and water cooler.  Storage and conference rooms are also must-haves.
Aside from the amenities within the building or office space, you should choose a location where employees can get easy access to restaurants, coffee shops, gyms, and clinics. You may also want to find a workplace near a bank to minimize the security risk when depositing or withdrawing your profits.
4. Design
Your office isn't just a place where your employees work. As mentioned above, it can influence how people perceive your brand. With this, you have to look for a place that already has the design that you want or, at the very least, has the basic structure to allow you to style it according to your preferences.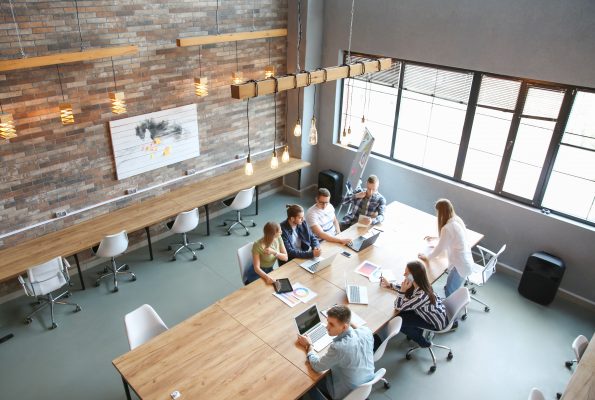 Finding an office with the right design can lessen the cost of renovating and remodeling the area. For bare workplaces, you can easily put up curtains or desks to your liking.
5. Scalability
Lastly, don't forget about considering the scalability of the office. As your business grows, you need more people to manage the processes and workload. Unless you're hiring a lot of talent at one time, you don't want to keep on moving to another location every time you add someone new to your team. For this reason, look for a space that provides enough allowance for a few extra employees.
Conclusion
An office space does more than provide you and your employees a place to work. It can also influence how consumers and investors perceive your brand. Consider the location, budget, amenities and design to ensure that you find the best workplace to suit the needs of your business and employees. Moreover, the office should provide enough room to let your company grow without having to relocate and change address every time you hire someone new.