Setting up a restaurant is a common dream. There's something about making money from food that appeals to people, and everyone has their ideal restaurant that they would one day like to come to life. If you can't find a restaurant to your specifications, why not set one up? But launching a startup restaurant is no easy feat. It's not as simple as acquiring a space, hiring a chef, implementing food handler's certification training, and putting in a few tables.
There are many facets to a restaurant and many skills involved in running one. Good food on its own isn't enough, although it's obviously important. You also need top-notch hygiene, excellent service and beautiful decor. Before you dive into launching your restaurant business, take a look at these essential components and tasks to complete.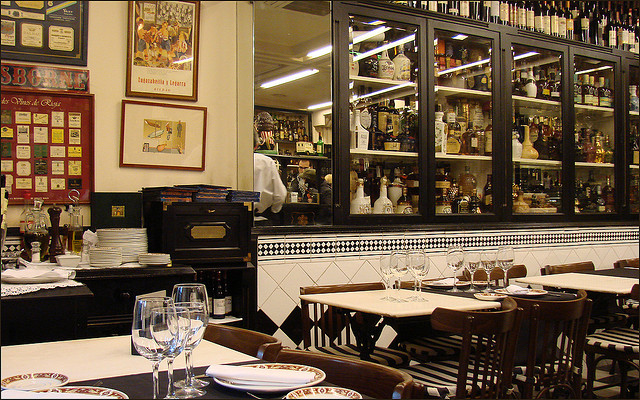 Concept
Before you begin, you need a restaurant concept. What's going to set you apart from the rest of the restaurant business? Are you going to do something other people do, but do it better or with a twist? Your restaurant concept will be the thing that starts you off and becomes the touchstone for the rest of your business. From your decor and menu to your staff's uniforms, you can begin to create a cohesive business plan. You don't want your startup restaurant to become an establishment that looks like it hasn't decided what it wants to be. Be clear about your identity and wear it with pride.
Design
The interior and exterior design of your restaurant are equally as important as each other. The exterior is what's going to help draw people inside, although of course you'll have marketing to promote your business far and wide. But if you want diners to be able to walk in off the street, the exterior of your building should tempt people in. And even if your startup restaurant is going to be reservation only, first impressions are everything. Your decor needs to follow your concept – if you're selling modern fusion food, you probably don't want a restaurant with a traditional look. Think about everything from your walls to your tablecloths.
Technology
Introduce progressive technology into your business. You can start with a 
mobile POS system
. There are several cloud POS systems that don't require hard staff training and investments into hardware. To start, you need a standard kit which includes: an iPad or Android tablet, receipt printer, cash drawer, and credit card reader. The main thing is to pick the perfect POS system for your business and get the most out of it!
Staff Training
If there's one thing in a restaurant that's just as important as the food, it's the service. It's important to have a good kitchen and front of house staff. When you begin hiring, make sure everyone receives a high standard of training to fit in with your business, even if they have restaurant experience. And you can offer continual training too. Whether it's sending your staff on team-building courses or simply having them watch napkin folding videos so they can master the art of the origami crane.
Menu
And let's not forget the food. You might be a chef looking to go into partnership with someone else, or you may look for a chef to go into business with you. Your menu will follow your restaurant concept, and there's no end to the possibilities. Whatever you choose to do with your startup restaurant, make sure you do it well. Spend time developing the menu and make sure you can meet your customers' expectations.