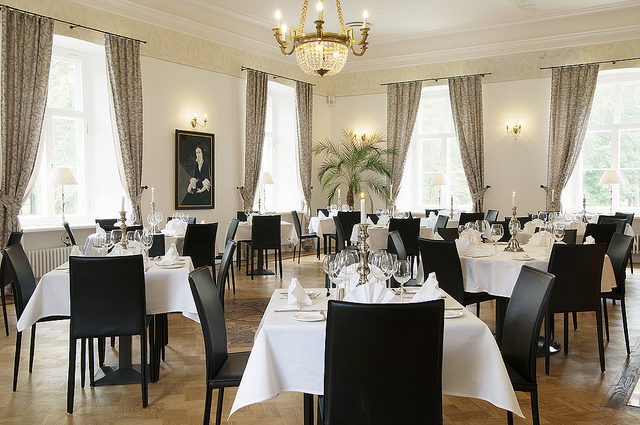 Starting a restaurant is a fantastic thing to do. If you are passionate about fine cuisine, there is no better business for you. Many young entrepreneurs have made loads of money by starting boutique restaurants. If you have something different to offer, you can be sure that people will flock to your eatery to try your cuisine. If you are thinking about starting a new restaurant right now, you will have loads on your plate. Working out what to do and how to launch your business will be difficult. You need to make sure that you are ready for the launch and that you can handle the stressful world of restaurants. Here are some killer mistakes to avoid when you open a restaurant.
Trying to cater to everyone's tastes
Your restaurant needs a central focus. That means that you need to specialize in one area of cuisine. Many businessmen believe that they can win more customers by catering to everybody's tastes. Trying to create a menu that everybody will love will is impossible. You can't make every cuisine under the sun, without scrimping on quality. Specialize in one area of cuisine and make sure that your menu is perfect.
Getting poor quality chefs
When you own a restaurant, your chefs are your biggest asset. When you are looking for chefs, make sure that you find the right people for the job. If you pay for poor quality chefs, you will get poor quality food. People come to a restaurant to experience fine dining. If they don't like the food you serve, they will not give you a second chance. Make sure you get staff from the best chef recruitment agency in London so that you know they will be up to the job.
Decorating the restaurant too much
Spending too much time and money on the decoration of your restaurant is a huge mistake. You should concentrate on the quality of your food and service, rather than how the place looks. That means that you need to keep things simple when you decorate your restaurant. Make sure things are clean and simple. Hang some nice pictures and ensure that you paint the walls a neutral color. You will notice that the best restaurants are not overly rich with decoration. Keep your decor stylish and simple so that you don't overwhelm your customers. That means that when people come to your restaurant, they will remember the food, not the decor.
Overpricing your menu
You might think that every meal in your restaurant is worth a million dollars, but do people think the same? When you first open a restaurant, you need to make sure that the dishes are reasonable in price. Nobody wants to risk paying loads of money for a meal from a new restaurant. For all they know, your food might be awful. For the first year, you should make sure that all your dishes are reasonable so that everybody can afford them. That will give people a chance to try your cuisine and will mean that your restaurant becomes popular.
Failing to market your business
Some people believe that great food and service speak for themselves when it comes to restaurants. Whilst that is true, you need to find ways to market your business before you open. People need to know about you before the launch night so that they will turn up to try your food. Consider putting on a soft-launch for the local press. Journalists love free food, and getting some free press attention will do wonders for your business. Invite people from local magazines and papers so that you can get some great reviews in the press before you open.