There are many factors that make or break a business. Whether external or internal, these factors should be evaluated and understood both from an owner's viewpoint and an expert's opinion as well. Mentorship has proven to be one of the most powerful tools that any business owner can have, especially if they are new to the journey of being an entrepreneur. A business consultant is often the best mentorship resource available to a startup or small business.
Terry Giancroce, a seasoned business analyst and project manager, highlights the importance of a third-party consultant to evaluate your business. According to Giancroce, many business owners are blindsided by their biases, leading to misinformed choices that could cause further problems. This could be true during the workflow process–sometimes, a faulty workflow can cause waste in terms of time, effort, and profits for your business.
The solution for having an objective approach to solving workflow problems is through the use of third-party business consultants. Before hiring one, what are the benefits you should know?
The Benefits of Hiring a Third-Party Business Analyst for Your Workflow
Expertise in the field
Terry Giancroce states that many business analysts have their field of specialization. Much like doctors or lawyers, business analysts are trained to know the ins and outs of a particular set of industries.
If you are in the healthcare industry, it is ideal to pick a consultant who is well-versed in the field. This way, you and your business can weather through the workflow trends that are appearing in the healthcare industry.
Aside from this, a business consultant deeply understands the market you are serving. With thorough research, performance analysis, and use of evidence-based workflow strategies to produce positive outcomes, you are better equipped when a third party consultant is on your team.
Increased focus
Perhaps you are someone who has a brilliant idea but is unsure of how to execute it. A third-party business consultant will help you map out the specific steps you can take in terms of how your business will work.
Sometimes, entrepreneurs get caught up with their rose-colored glasses, thinking that their idea is sustainable. Without consultancy, they jump on the bandwagon of entrepreneurship, only finding themselves bankrupt a few years after. What could be the breakdown?
It is possible that the problem lies in the loss of focus. You may be having a business idea that is so broad that it almost caters to no one. With the help of a business consultant, you can achieve a focused business strategy with clients whose needs resonate with what you have to offer.
Improved workflow systems
Terry Giancroce emphasizes the importance of workflow in improving productivity in any type of business. Inefficient workflow systems are often the cause of profit loss, unsatisfactory performance, and a disgruntled client base.
According to Giancroce, workflow systems should be dynamic. By being dynamic, it can easily adapt to changes in technology, economy, and other external impacts that could happen.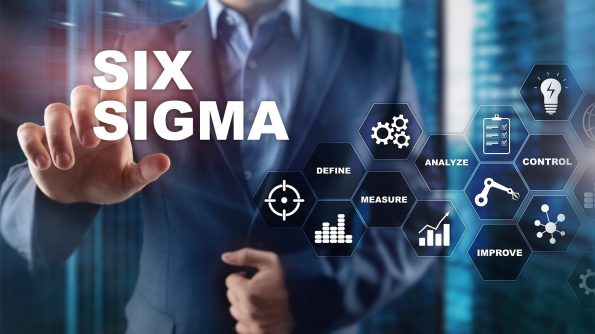 To improve the workflow systems, one must be able to understand the various management theories such as Six Sigma, Total Quality Management, Business Process Reengineering, and Lean Management. For a beginner, this may sound too lofty or technical. A business analyst knows these theories by heart and can apply them specifically to your industry.
Providing technical solutions
A part of improving your business strategies is through the use of long-term and short-term goals. If you have a mission and vision in mind, that would be considered a long-term projection for your business. Short-term goals are the small steps you can take to get you there.
The problems with most business owners are the lack of understanding of what types of short-term goals they should achieve to get to the bigger goals on the way. The role of the business analyst is to propose these specific steps to get the ground running.
For example, a small food business is struggling financially as they have difficulties delivering goods on time to retain the quality and freshness of their products. The business owner recognizes these problems as stated in online reviews and in-person feedback. The owner knows that an improvement should be made, but is unsure of what specific steps they should take.
A business analyst will list down all the details surrounding this problem and will find ways to improve the workflow systems. Their mission is to recognize all the holes. They could:
Help you find a low-cost third-party delivery service
Research packaging suppliers that help in retaining product freshness
Improving food preparations to improve shelf-life and food quality
Focus on getting feedback since workflow changes
These are just some of the strategies that a business analyst can propose and assist you in. Of course, many of these steps cannot be managed by a business owner who has their hands full. This is why a lot of owners hire third party consultants to coordinate with managerial teams across the board.
What Are Qualities of a Good Business Analyst?
Now that you have a deeper understanding of how a business analyst can benefit you in your business, there are some things you need to consider about the kind of professional you want to hire. A good business analyst should have:
Responsiveness: Although it can be uplifting to find a "big shot" business analyst, you should also be wary of their ability to respond. It is better to have someone who will show up to your meetings as well as someone who will be ready to answer questions in crucial moments.
Competency: Another factor that is crucial in selecting the right business consultant is competency. Their previous experience tells you a lot about how they have performed as a professional. If they are new to the field, you can inquire about internship opportunities they had or results they obtained from those work experiences. Asking questions can also help you determine their competency as a business analyst.
Communication skills: Business analysts should be able to translate complex solutions into step-by-step processes you can easily follow. It is ideal to find a business analyst who has great communication skills to put their problem-solving capacities into work.
No thriving business is an island. With the help of third party consultants, you can get an objective eye to identify problems and get customized solutions to your business problems.