Since the release of bitcoin in 2009, cryptocurrencies have been an attractive subject to follow and participate in. With bitcoin being the king, this industry has paved the way for so much discussion filled with excitement. Now, the odds are saying that cryptocurrencies are the future so there are loads of people who want to get in the industry.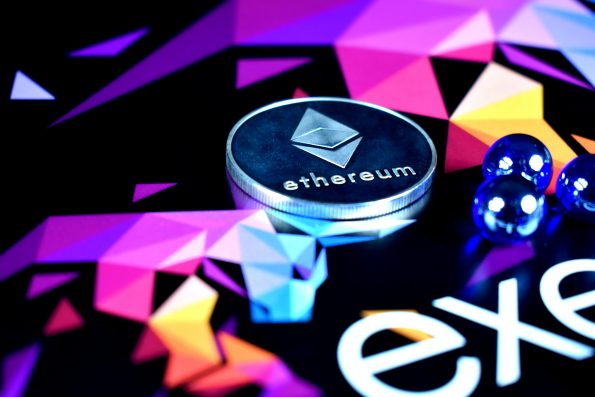 But, let's take a look below and see what are some of the most fascinating facts about cryptocurrencies.
1. Nobody knows who created bitcoin
So, bitcoin was released in 2009 but every time we speak about its release we refer to the pseudonym "Satoshi Nakamoto". We are not sure if this is one person or a group of people who realized the real code for cryptocurrencies. And surprisingly no one has come out to take the credit for the creation of bitcoin even though it is such a huge industry now. Actually, Nakamoto did not want to create cryptocurrencies the way they operate now, instead, he just wanted to create a decentralized cash payment system.
2. There are more than 5000 cryptocurrencies operating
Since the release of the industry, the market has grown drastically. As for now, according to Coinmarketcap, there are 5484 cryptocurrencies. Now, not all of them are worth very much and probably they will hardly be, but if someone discovers a diamond before it becomes the next big thing, will be rich for sure. Furthermore, creators of altcoins which are known as alternative coins have had to think about interesting names such as Cabbage, DogeCoin, or Conye.
3. Decentralization is a key thing
The blockchain technology is decentralized and this is probably the biggest advantage cryptocurrencies have. This means that there is no central hub where the information is stored. So, there is no major data center that could be anytime attacked by cybercriminals. Rather, hard drives and servers around the world contain pieces of information, about a particular blockchain network.  But this amount of information is not big enough for the data to fall inside the wrong hands. Furthermore, this makes blockchain very secure also.
4. Do not ever lose your cryptocurrency wallet
If you have invested in cryptocurrency, you hold a crypto wallet that has private and public keys.  They're either an added feature from trading platforms or free apps you can download to have a separate wallet where you can store your cryptocurrency. If you've invested in Monero (XMR), you can easily store it in one of the best secured Monero Wallet out there and not worry about hackers getting a hold of your investments. In order to get access to your wallet, you are provided with a private key. If you lose this key, it's almost impossible to get it back. Your funds will disappear into what is known as crypto-void.
5. Ripple has a partnership with MoneyGram
Transferring money smoothly is very important and cryptocurrencies have had their impact in this area also. According to the Inc Magazine in June of 2019 Ripple signed a partnership with MoneyGram International. The CEO of Ripple, Brad Garlinghouse back then had declared that it's a huge milestone to transfer cross-border payments, as MoneyGram is one of the largest money transfer companies in the world. Although there has been a lot of speculation since most cryptocurrencies are very volatile, Ripple and MoneyGram made it possible.
What to remember?
It might not be easy for a newbie to understand how cryptocurrencies work. But, to sum it up these are some of the so many other facts that make the crypto world so interesting and attractive. Next time you talk about cryptocurrencies with someone, try mentioning them, and witness the reaction. Moreover, if you want to trade cryptocurrencies easily you can use trading bots. If you want to know more about trading bots click here: https://www.bitcoinloophole.io/.