In 2013 Deloitte's HR guru, Josh Bersin predicted a huge growth in HR software in line with a rejection of traditional, boring methods and a boom in young start-ups.
"This couldn't be more true. HR software is growing exponentially as a new workforce looks for more engaging solutions. Gone are the days of the ragtag approach."
– Chris Buttenhame, CEO and Co-Founder, Tasytt.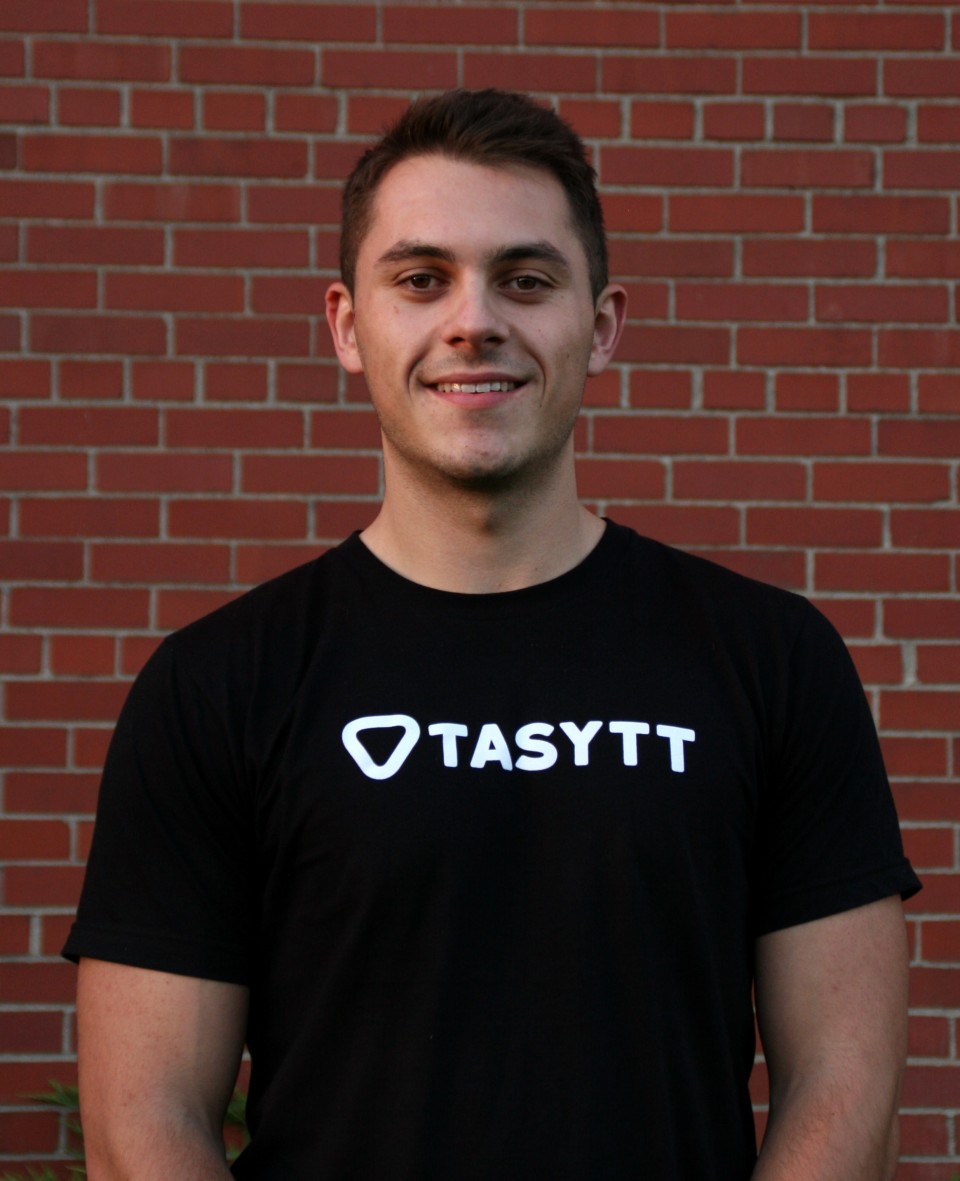 Tasytt is an onboarding and employee development software tool for teams and HR professionals, its interactive, multi-device platform is designed to drive a culture of knowledge, in an ever-demanding, evolving workplace.
In this interview Co-Founder and CEO Chris Buttenham tells us how new technologies are disrupting the HR space and explores what motivates the latest generation of Millennials looking for greater stimulation, and creative sharing.
Chris describes himself as a "serial entrepreneur" and Alex has been programming from the age of six. How have your personal experiences led to the conception of Tasytt? 
We've both started companies before Tasytt and struggled to develop a decent training and on-boarding process. The inspiration for Tasytt came from several key events in each of our careers.
I remember joining a tech start-up, receiving a DropBox file full of weighty documents: market research, business plans, company information and the instruction to read and understand it all for Monday morning. My employer wanted to me to wade through this, understand it and what's more enjoy it. There had to be a better way. And so, Tasytt was born.
As the HR software industry grows with a number of competing tools, what makes Tasytt stand out against the alternatives? 
Tasytt has a number of competitive advantages. The platform not only provides the mechanisms for a thorough on-boarding process, it also looks to foster a culture of knowledge sharing. This is what we believe makes us stand out. Users of Tasytt are rewarded for continued learning and knowledge sharing, which in turn supports the integration of new members into the team.
This approach sets a tone for innovation and sharing, something that so many businesses are looking for in today's world of work, and is essential to drive high levels of stimulation and growth for a company.
Which businesses have had the best experiences and the highest success with Tasytt?
We have seen great success in small to medium size organizations that either experience high growth, high turnover, talent retention issues or a combination of all three. We're finding start-ups, technology companies, and organizations that hire large sales teams a really solid fit. Usually these types of companies don't necessarily have a full HR department, instead they have someone who manages the HR processes and needs Tasytt's help.
HR software tools allow for improved efficiencies and thorough, standardized teaching. How does your tool provide a personalized experience? What practices do you recommend for training managers to compliment this?
 Tasytt is built with the purpose of being completely customizable. Companies can create separate teams, visual interfaces and most importantly content and knowledge. They structure the platform in a way that best fits their culture and team and communicate their core values.
When an organization uses Tasytt, they cater the experience specifically to the team member and the role they occupy. As a new sales hire, you may see information about the company culture, mission, and vision, but more specifically, material catered to your role in the sales department, cutting the inefficiencies and confusions of potentially irrelevant and confusing material.
To compliment this learning process we would recommend setting a new hire up with a mentor, or allowing them to arrange this for themselves. The role of a mentor, separate from the line manager can be a huge benefit. It also allows career progression and new experiences for existing team members. Tasytt allows new team members to sort through their new team, view profiles, and understand who has roles and interests that correlate to their own. It also allows users to 'request a mentor' with the click of a button.
What are the most important stages for initial personnel training, applicable to all new employees?
Day 0 through 90 are crucial to a new employee's longevity and success in a company. It is imperative that an organization properly expresses its culture, clearly outlines expectations, and enables their new hires through providing the necessary tools and information they need to thrive. It is important to remember that learning is a continual process, it doesn't stop and it is enabled by the sharing of information between the team, as a result organically developing a company.
People need to be engaged with a company, know they are making a difference and that their ideas are being heard. Fostering a culture based on knowledge is essential to achieving this.
How do your tools measure employee growth and continue to support individual development after the initial on-boarding process?
Our platform is built to do just that. Tasytt is as much about continued development as it is the initial on-boarding phase of an employee's career. As an example of this, we have an algorithm that calculates engagement on Tasytt, showing how much someone is learning and contributing to the growing knowledge base. A team member's engagement is then reflected in a score, 'The 'Tasytt Score,' which they can leverage for real life rewards.
Growing a strong team starts at the recruitment stage. In your view what are the key qualities to look for in a potential new employee? What important questions do you think new businesses should ask themselves at the talent acquisition stage?
It all ties back to the type of company culture you are looking to generate and industry you work in. When referring to start-ups and the technology industry specifically, you need to look for individuals who are hungry, and have chemistry. People who really want to build something amazing. A good work ethic, drive, and attitude hold much more weight than a groomed resume in my opinion.
Businesses need to ask themselves: "Is this candidate a good fit for my organization both technically and culturally?" When you spend the right amount of time finding and nurturing the right candidate for your team, it will pay off in dividends later down the road.
What do you think motivates employees? What are this generation of new recruits looking for in a workplace? What methods do you recommend to encourage innovation in the workplace?
It is no secret that most employees can are motivated through incentives, rewards and financial gain, this has influenced the development of the Tasytt enormously. What we see as being more important however is that people are fundamentally motivated by doing something they love. Millennials want to add value and work as a team to develop innovation. Just don't forget to compensate them.
How can business leaders plan for organizational growth and ensure progression for individuals in a volatile market?
You have to stand out in today's crowded competitive landscape in order to truly succeed. I believe companies often forget about their best competitive advantage – their people. By investing efforts into the individual and their professional growth, you're doing yourself a huge favor. Through these efforts you position yourself at a competitive advantage.
New theories in HR management such as Holacracy have become very popular in recent times. What HR initiatives do you recommend? What implications do new trends have for the growth of Tasytt and what new possibilities in the industry excite you?
Empowering teams in any way is always a great move as long as it is executed correctly. With a new generation of Millennials flooding the job market an evolution from traditional means is needed, this generation are looking for something more.
The possibilities that excite me the most are those that involve leveraging technology to automate processes around HR. This means that professionals can spend more time interacting with their teams, and less time pushing papers and crunching numbers. Let the machines do the work that can be automated and let the individuals create.
Knowledge management is at the core of the Tasytt vision. Instruments that enable the retention and sharing of vital information and disrupt old constraining styles are always worth celebrating.