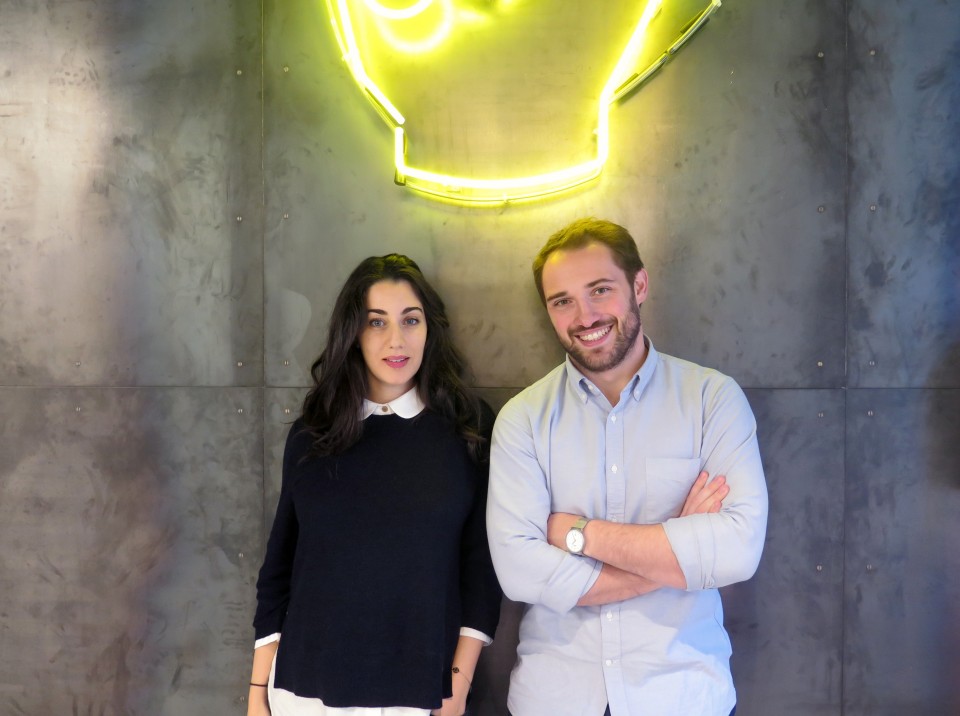 Huckletree, a community of startups, entrepreneurs and tech investors today announced that it has closed a £2.4 million Series A round of funding to expand its offering of coworking spaces in London. Growth plans are already in motion, with the launch of Huckletree's second location scheduled for early 2016 in Shoreditch, the heart of London's booming Tech City. Building on the success of the group's first space in Clerkenwell, Huckletree Shoreditch will cater for over 500 of London's top startups and innovators in the iconic and highly anticipated Alphabeta Building.
What sets Huckletree apart from other coworking spaces?
As counterintuitive as it might sound, we want our members to outgrow us. For us, it's a huge win when one of our members gets so successful they're ready to move out and take on their own office. So, we do all we can to help everyone in the Huckletree community to grow, both personally and with their business. On a very basic level, that can simply mean making sure the wifi is fast enough and there is coffee by the bucket load, but most of the time it's helping them crowdsource feedback from the community, hosting events or getting personally involved with brainstorming, strategising and making useful introductions. For example, over the last week alone, I've helped members with their financial models, fundraising strategy and helped edit a customer newsletter. I even had to help a founder fire someone!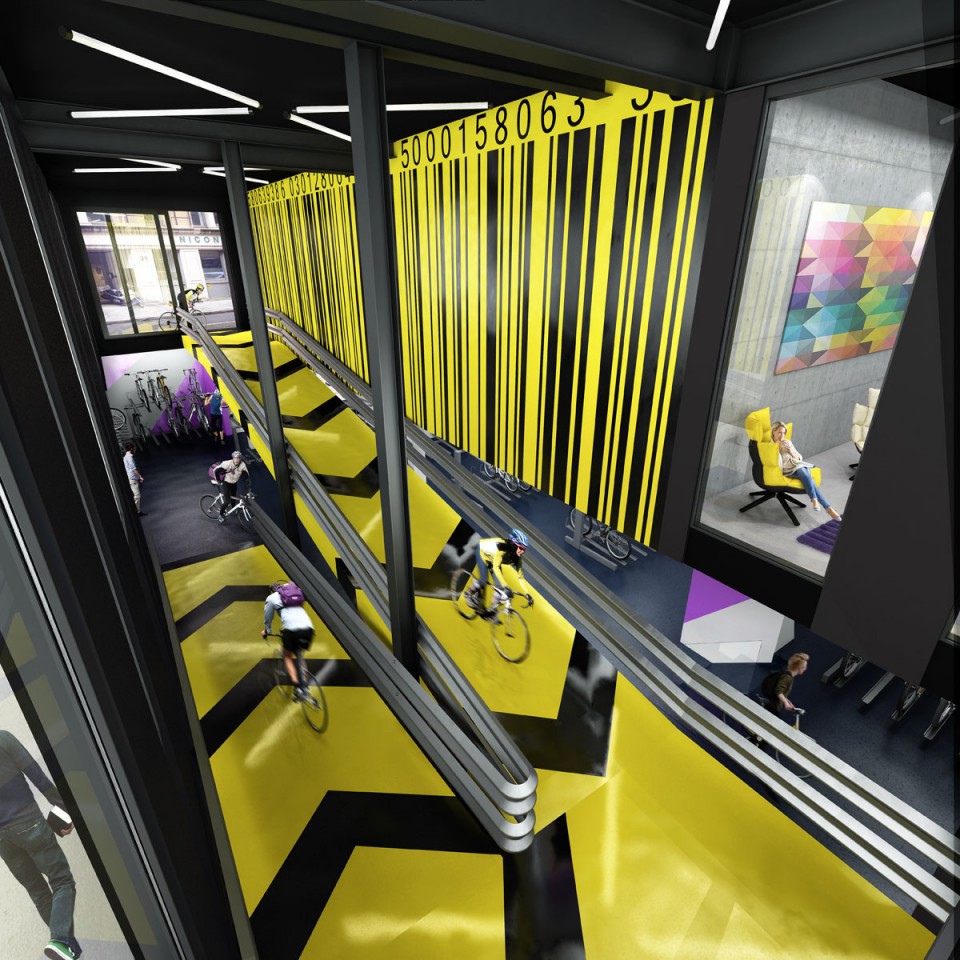 How did you meet your co-founder?
Gaby and I met while I was working in the private equity industry in London, at global investment firm Cambridge Associates. It's a back-story many of the founders here at Huckletree share; I had spent a few years in a very competitive, corporate environment and was looking for both a change and a new challenge. The guys at Felix Capital – who knew Gaby was on the hunt for a cofounder – introduced us. Oddly enough, my first visit to Huckletree was actually to check out coworking spaces for my girlfriend. From that point, Gaby and I carried on talking daily and I fully bought into her vision for the business. I came on board pretty soon afterwards. Finding the right people to team up with is, by far, the most important thing you'll do when starting and scaling a business. The dynamic between the founding team is particularly important when raising venture capital.
The building in Clerkenwell was your first location. What made you choose London over other cities?
Gaby was living in New York when coworking really started to take off there, and saw an opportunity to bring that inspirational atmosphere to London. The startup ecosystem here is one of the most active in the world and there's a strong freelancer economy that connects this community with the city's creative industries. These groups tend to be the innovators, always curious to try new things, so they're exciting people to work with!
What are your plans for the coming year?
We have a huge year ahead. We'll be opening the doors of our second location in February 2016, so right now all of our efforts are focused on that and keeping our current members in Clerkenwell happy. Together with our incredible design team at Studio RHE, we have created something really special at the Alphabeta Building in Shoreditch. It's a building for the new economy; at the intersection of Silicon Roundabout and the City.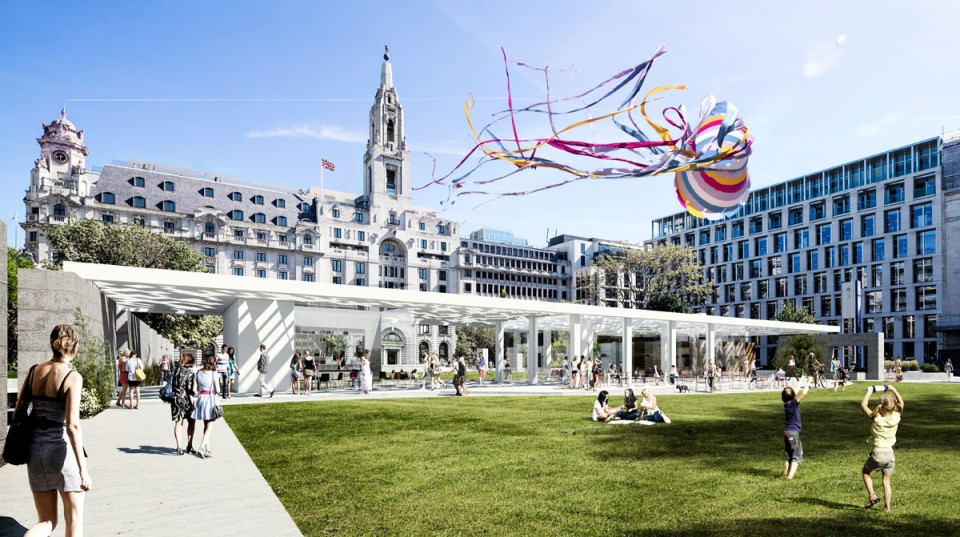 What are your plans for the partnership with Felix Capital?
Felix Capital is one of the most exciting venture firms in the market. Its founders, Frederic and Antoine, focus on backing businesses at the intersection of creativity and tech, which is really where we see our members, so there's a natural alignment. I've known the guys at Felix for several years now and have seen, first hand, the value and experience they can bring to founding teams. We've partnered with Felix so we can bring this passion to our members; whether it's through pitching events, interesting talks, or just having the guys in for office-hours with our members. It's so important for us to make sure we're adding real value to our community and I wouldn't be surprised if we saw Felix investing in some of them in the future.
How are creatives working now, compared to five years ago?
Particularly in the more creative industries, we're seeing a growing number of people move into freelance arrangements and portfolio careers. Many startup founders bootstrap the early stages of their businesses, subsidised by contracting roles. There are two main drivers here, a desire for flexibility and an interest in pursuing their purpose.
What are some of the main benefits for businesses operating in a co-working space such as Huckletree? How do you think coworking is changing the way people work?
On the surface, coworking spaces get rid of a bunch of bills and operational concerns that startup founders just shouldn't be wasting their time on – this is what drove the early demand for coworking during the global economic downturn in 2008. But really, if that's all you're getting from your membership you should start looking elsewhere. A good coworking space brings a sense of community and culture, it should help you and your business to grow. That might mean inspiring you with creative spaces, creating opportunities for you to learn, being a sympathetic ear on the tough days, spreading the news of your latest product launch, or introducing you to people you didn't even realise you needed to meet. We're essentially taking the 'work' experience of a Google or Facebook employee and making it available to everyone, blending work and life to boost creativity, wellbeing and productivity.
How does Huckletree nurture its community?
It's our members themselves who really decide what Huckletree becomes, so the community is incredibly important to us. This means that we're quite selective about who we bring in – we want to find those curious types who are ambitious and want to get involved in the Huckletree community. Once they're in, we regularly introduce members to each other and to people in our extended networks, and run community-only meetups. Our team helps out one-on-one where we can, jumping into brainstorming sessions and inspiring conversations – we're part of the community ourselves – each of us with our own area of expertise to offer. We're also bringing in wellbeing and learning sessions at Huckletree Shoreditch to go beyond business and nurture individual growth.
If you could give one piece of advice to someone thinking about starting a business, what would it be?
Don't just choose the idea you think will make you the most money; get involved with something you love to do; surround yourself with people who share that passion and only hire people smarter than yourself. Sorry… that's more than one.