Are you determined to catapult your small business right to the very pinnacle of its niche field? Do you often dream of rubbing shoulders with the giant corporations in your industry? If you're to scale these heady heights and fulfill these lofty startup aspirations, it's highly recommended that you never stand still. You're never going to maximize your business's startup potential if you allow it to become rooted in the same position for too long, which is why you should consistently remain on the lookout for ways to take it to the next level.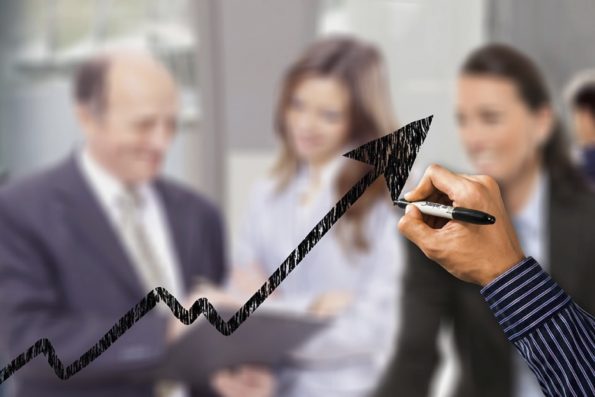 For comprehensive advice and guidance on how to improve your small business, be sure to read on.
Streamline your admin tasks
Face-to-face time with your employees is crucial and shouldn't be cast aside for anything… even your important administrative responsibilities. Finding a way to streamline your daily admin tasks should, then, be one of your top priorities to maximize your startup potential.
As a small business owner, you will be sure to face a mountain of admin tasks on a daily basis, a large portion of which will relate to your company finances. If you want to remain on top of these crucial responsibilities and deal with them in a highly succinct fashion, you should consider investing in a payroll support solution. With this tech tool at your disposal, you will have the capacity to process staff wage packets with ease. This will help you to make pay deposits in a timely manner, which in turn will have a profound positive effect on your overall workforce morale levels.
Set a string of goals
If you're serious about taking your business from strength to strength over the course of the next calendar year, goal setting is highly recommended. Setting goals will provide you with a distinct sense of direction, it will help you to maintain motivation, and it will allow you to track your progression going forward.
Do you want to set yourself a string of efficient and effective goals? If so, try putting the following startup potential advice into practice:
Consider the overarching results that you wish to attain
Create specific and realistic goals – what is the point in trying to achieve something unreachable?
Write down your goals to ensure that they remain real and tangible
Double down on your marketing
You may provide a cutting-edge level of service that is unrivaled in your niche industry, but this doesn't necessarily mean that you will attract customers. Quite simply, nobody is going to bring you their custom if they don't actually know that your company exists, which is why you should seriously consider doubling down on your marketing efforts.
For advice on how to advertise your small business effectively in 2021, check out this insightful article on the matter.
Is your startup currently standing face-to-face with that dreaded glass ceiling? If so, what are you waiting for? Smash through this startup potential barrier and take your small business to the next level — pronto! The sooner you perform this crucial task, the less likely your company will be to stagnate and flounder in its current position.