The first year is a tumultuous time for virtually every small business. While some enterprises experience overnight success, such outliers are in no way representative of the majority. Building a professional reputation takes time, and while you're in the process of carving out a name for yourself, you'll still need to keep the lights on. As such, conserving financial resources and being very careful about large expenditures should be foremost on the mind of every fledgling small business owner. In the interest of helping your brand-new enterprise stay afloat during its first year, put the following startup budget tips to good use.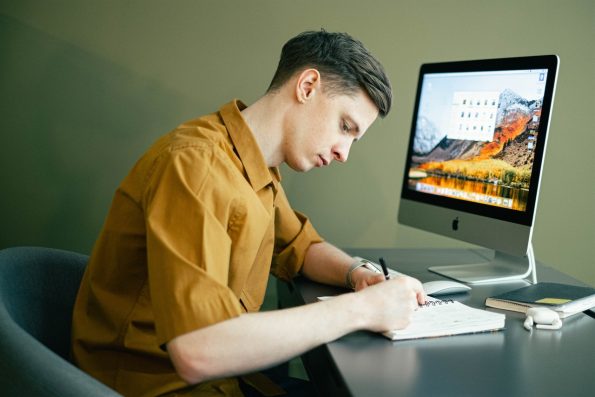 Rent Modest Office Space
Your best startup budget tips begin with being frugal with your office space use. When seeking out office space, many first-time business owners adopt a "go big or go home" mentality. Since they want to project success, they think that renting the most spacious digs they can find is absolutely essential. However, it's important to keep in mind that most fledgling enterprises don't require a massive amount of workspace. For example, if you're starting off with a very small number of full-time employees, renting needlessly large office space serves no purpose outside of wasting money.
Depending on where your business is based, rents are liable to be quite high and eat up a sizable chunk of your monthly profits. Furthermore, large office spaces are synonymous with exorbitant operating costs. After all, the larger the space, the higher the utility bills. If your small business has yet to truly establish itself, there's absolutely no sense in throwing away such a large amount of money. With this is in mind, limit potential workspaces to offices that are able to sufficiently accommodate you and your full-time staff. Should your enterprise become successful and continue to grow, you can always move to a different workspace in the future.
Negotiate with Vendors
As any longtime business owner can attest, vendor prices aren't always set in stone. For example, many vendors would rather provide clients with generous discounts than see them take their patronage to competitors. As such, when purchasing computers, office furniture and even refreshments, take care to ask about small business discounts. Since some vendors don't openly advertise these discounts, the simple act of asking stands to save you a hefty sum.
In addition to providing small business discounts, some vendors are willing to negotiate prices with small business clients. So, if a certain bill seems too high even after one of the aforementioned discounts has been applied, don't be afraid of reaching out to the vendor and gauging their willingness to decrease costs even more. There's no harm in asking, and the worst thing someone can do in this situation is tell you "No."
Work with Freelancers
One of the most important startup budget tips is to focus on your search for talent. The desire to recruit the most talented team imaginable is perfectly natural for first-time business owners. Of course, this isn't to say that they always have the budget with which to do so. Going into business with a large number of full-time employees can quickly bleed your finances dry, particularly if it's taking you a while to develop a solid client base.
This is where skilled freelancers can prove useful. If you can't afford to hire people for certain positions full-time, work with qualified applicants on a freelance basis. In addition to helping you save money, working with freelancers can be a great way to assess the abilities of individuals who may one day become full-time members of your team.
Utilize Cost Management Solutions
When you're working with limited staff and resources, it's imperative that you manage costs effectively and efficiently. Utilizing cutting-edge project cost management solutions can prove tremendously helpful as one of your startup budget tips. The right software, for example, can eliminate much of the grunt work and guessing involved with traditional avenues of cost management.
No matter what your small business has to offer, your first year of operations is likely to be a financially shaky time. In order to cultivate a steady supply of clients, fledgling enterprises need to build reputations – and it's hard to do that when your existence is virtually unknown. This is why it's so important for new businesses to conserve resources during this difficult period. Luckily, saving money throughout a rocky first year isn't as much of an ordeal as many first-time entrepreneurs think.