The writing is on the wall. Your startup debt has officially entered the "out of control" zone. Collection calls, text messages and emails are coming so frequently you're afraid to even look at your phone. Being human, you want to eradicate this situation as quickly as possible. But what's the best way? Given there are a lot of myths, charlatans and just plain bad advice out there. Let's spend a few minutes evaluating the tackling debt head on approach.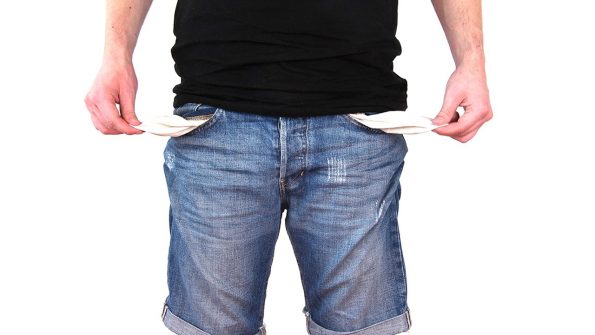 Proactive Is Better Than Reactive
Your first, best move is to make a list of all of your obligations. Record your outstanding balance, interest rate and minimum payment for each one. You also want to include your utilities, telephone, water, garbage, internet and cable bills on this list. The goal is to get a hard number for your startup expenses each month. With this information in hand, you'll be better positioned to be proactive about a plan of attack.
If You're Making More Than You Owe
If your income exceeds your obligations, all you probably need to do is cut back on discretionary spending. This will enable you to manage your debt load more effectively. Stop eating out. Chill on new clothes and shoes for a while. Borrow DVDs from the public library instead of paying for cable or video streaming services.
Get in touch with your creditors. Let them know what's happening and that you have a plan to put it right. Ask for interest rate reductions and fee waivers so you can do so more quickly.
If your income is sufficient to support your startup debt load but you're having trouble paying bills you're probably spending too much on frivolities. Chill on the swag until you get the situation back in hand. And, slow down so it doesn't go out of control again.
If You Owe More Than You're Making
The smart play is to seek professional help. This could take the form of a consolidation loan if your credit rating is still good. But you have to be sure you can manage your finances with the reduced payment and interest rate this will bring. If that isn't an option, you'll need to consider credit counseling, debt settlement or bankruptcy.
Credit Counseling, Debt Management
With credit counseling will come an evaluation of your situation, training in handling your money and a startup debt management program to help you pay off your obligations. These services are usually provided by non-profit entities, but you should be careful to evaluate them just the same to be certain you're dealing with a legitimate company.
Startup Debt Settlement
Debt settlement (also known as debt relief) companies negotiate discounted payoffs with creditors in exchange for satisfying the debt all at once. To accomplish this, you'll stop paying them directly and deposit the money in an FDIC-insured escrow account instead. Once the fund is built up and agreements are reached, the money is then used to settle your debts.
The potential for scam artists to flourish exists here. So too does misinformation, which can sometimes malign reputable firms such as the alleged Freedom Debt Relief scam. You'll want to carefully evaluate any settlement firm with which you choose to work.
Bankruptcy
The potential clean slate might make bankruptcy seem like an ideal option. However, your ability to move freely through the world of finance will be compromised for at least 10 years. Lenders will be reluctant to work with you for home loans, car loans, or any other kind of credit. You might even find it difficult to get an apartment.
Tackling startup debt head-on is a good approach—in fact, it's the preferred one. However, within that, you have to take some time to determine the best strategy to employ.