Whether you're an avid collector of Renaissance paintings, or you make your monthly income supplying homeowners with exquisite décor pieces to transform their living space, there is much to learn and gain from antique products. Gaining some expertise in the field and applying some good sales techniques can position you to build a profitable side business. The key is to have some passion for antiques, do careful research, and have an eye for a bargain.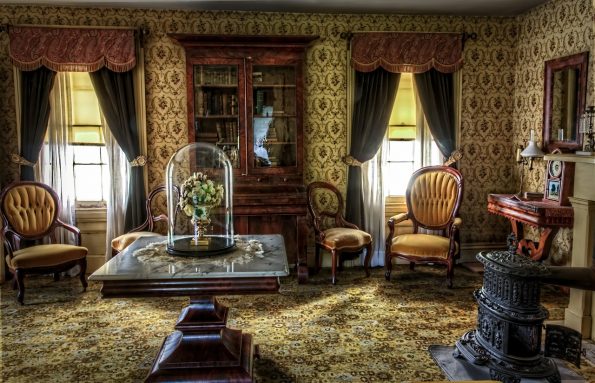 Part of bargain identification is understanding the value of the the item. The carefully curated items, displayed in the home or in a dedicated collection, play host to historical and aesthetic value, which is hard to recreate and reproduce.
A true antique is something which is at least 100 years old and holds particular significance, perhaps to a certain time period, design movement, or how it makes someone feel. Rather than simply monetary value, a true, collectible antique brings a variety of benefits to both owner and viewer, especially true if you want to move into the art dealer industry or start your own entrepreneurship sourcing exciting pieces.
What Antiques Bring To Our Lives
Unbeknownst to those who don't actively collect antiques or work in the industry, the allure and draw of purchasing and displaying beautiful pieces go further than the décor and monetary value. There are collectors who actively pursue certain pieces for the financial gain, for example, as their income, where they set up a dedicated store and reach customers further with fine art for sale online. However, antique pieces are often chosen for what they bring to someone's life. A painting by Pieter Brueghel the Younger may set you back a hefty sum, but apart from the price tag, owning your very own piece can bring a variety of benefits.
Intellectual Benefits:
The definition of a true antique, as mentioned above, is an item which is over 100 years old. It stands to good reason then that the piece in question will not only come with history and insights into the period it was made, but it will also offer personal history. It means that it can teach us about our ancestors, especially if the antique has been passed down through the generations of one family. The antique chair someone may feature in their dining room could have been used by their great-great-grandfather, which is an incredible link to the past to cherish.
Emotional Benefits:
The emotional benefits of owning antique products reach further than the bond you feel with a personal item. It lies in the joy someone feels when they discover that longed-for piece which will complete their collection. It also resounds in the happy hours spent at the auction or speaking to the dealer. There are noted benefits of finding something you love to collect and going out of your way to ensure you get what you want, such as reducing any stress you may have. As an art dealer entrepreneur, you will be responsible for bringing this joy into a collector's life.
Financial Benefits:
The value of any antique product may first be found in the financial gain someone achieves. The well-loved TV, Antiques Roadshow, (one of the most watched shows on PBS) has shown television viewers that there is value in all antiques an average homeowner may have in their attic, whether it's financial or not. Naturally, these people often turn to how much money they can make selling a piece. Unlike the modern worlds love of flatpack furniture and cheaply reproduced tables and chairs, antique products hold their financial value throughout the generations. The financial value even has the potential to increase over the decades as more original pieces fall out of the market, meaning that the tiger oak china closet someone's great-grandmother passed down could rise from a monetary value of $300 to
$3,000 in a matter of years.
So keep in mind the relative importance of each of these value benefits. Though there is a lot of emotion and subjectivity in evaluating antique products, navigating the landscape can offer a fun and rewarding side hustle.