Shopping is viewed as a recreational activity, rather than a plain functional need to make purchases. This aspect of pleasure is firmly linked with fashion purchases, which represent much more than the ability to purchase clothing.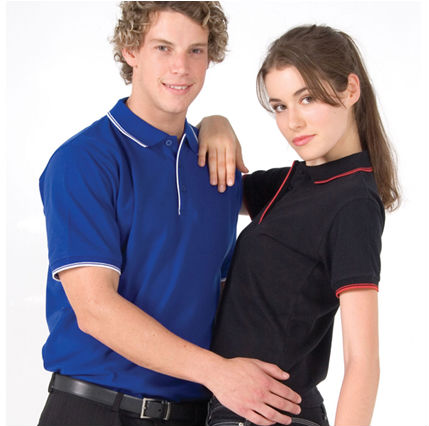 This is partly due to the efforts made by apparel companies in recent years to improve the buying experience and place the customer at the center of their retail apparel marketing strategy. If you want to learn how to start an apparel business, keep this in mind and create a solid strategy to improve your customer experience and increase sales as a result.
Use the right CXM solution
Customer experience management is essential for all fashion companies since it delivers significant insights into each brand engagement and touchpoint. Using CMX's input, analysis, and orchestration, you can create amazing products, stay ahead of the competition, and deliver a superior brand experience throughout the whole customer journey.
When brands have a laser-like focus on CXM, the apparel marketing benefits go far beyond those related to their customers. Consumers can tell when a brand genuinely cares, and brands that get CXM right thrive where others fail.
Since we live in an age where technology can help with just about anything, smart business owners are taking advantage of customer experience management tools and solutions. This type of software can help with the grunt of your CXM and help you improve the overall customer experience.
Choose your product range carefully
Good brand placement requires you to make your products visible to the right clients but also to create products your customers would be interested in. And once you're sure you have the right product range, you also need to ensure your ideal clients can find you.
In order to boost your online search engine ranking and make it simpler for your audience to find you, it is crucial that you appropriately categorize your collections and catalogs.
Each fashion type has a unique set of keywords that can guarantee better positioning, as well as a distinct brand image that should be translated consistently across all channels. If you want to remain competitive, you need to define your product range well and have your target customers in mind while doing so.
Be there for your customers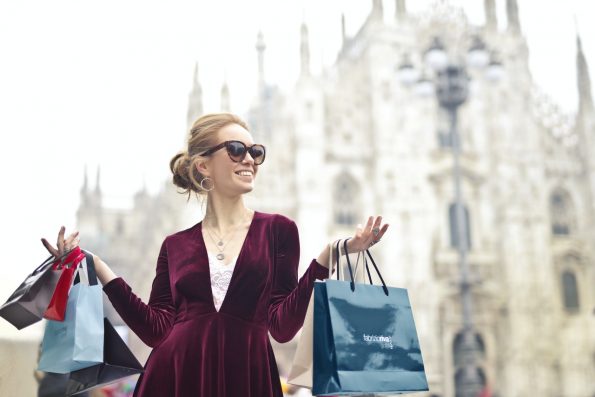 One of the most difficult challenges for fashion stores (both offline and online) is to be as visible to customers as physical stores are. For a long time, customers could only contact the company via a contact form, which could take days to respond to.
Fortunately, advancements in customer support tools have made it easier to cater to your customers' needs and provide them with a wider range of ways to contact you.
Many eCommerce stores, for example, integrate WhatsApp into their websites to improve the mobile user experience. As WhatsApp is one of the most popular messaging and calling apps, you should think about adding WhatsApp chat to your website.
You should also think about adding customer support features to your social media platforms. People frequently use social media to learn more about your brand and find answers to their questions, so make sure you can provide them with those answers.
Finally, consider including a chatbot that can replace a live support agent when they are unavailable. Chatbot technology has advanced significantly and can now provide useful information while also allowing you to learn more about your audience.
Render feedback
Another important aspect of improving the customer experience is to solicit feedback from your customers. Through feedback, you can find opportunities to improve the shopping experience by using NPS and regular surveys or even analyzing customer support tickets.
You can get immediate feedback on how satisfied your customers are with your services and whether they would recommend you to others by implementing a Net Promoter Score (NPS) system. 
If your score is consistently low, it means you have serious problems that must be addressed right away.
Consider conducting surveys about your products, website, shipping policy, customer service, and anything else you consider relevant for more in-depth insights. You might discover things you didn't know your customers cared about, which can be very useful when trying to make consistent improvements.
Rely on data
The key to improving customer experience is data. By knowing what your customers want, you can create consistent and measurable improvements that result in increased revenue and customer happiness.
You need to understand:
Who your clients are

How they prefer to browse your store

How to adapt to their wants and needs by continuously testing and modifying your website
In addition to the site's functionality, you should also decide what additional features and benefits you're prepared to offer. For some consumers, free delivery is usually a deciding factor in what company they'll ultimately buy from. For others, loyalty programs and prizes might be the differentiating factor that encourages them to return more frequently.
Whatever you decide to use, it's essential to evaluate the outcomes of the options you are considering to see how beneficial they are to your business.
Final thoughts
The number of competitors in the fashion industry is on the increase, and the expectations of eCommerce audiences are always expanding. However, things will get easier once you start implementing the apparel marketing tips you have seen here. Consider your primary business needs and then see which ones you need to implement first.