For any marketing campaign or initiative to be successful, you need to be able to deliver value to your clients. However, you cannot deliver value to a customer that you don't understand. Having a detailed understanding of your target audience is a vital element of any marketing strategy, and is imperative to your campaign's success. Here are 5 easy steps you can take to truly understand your target audience and get the best out of your marketing efforts.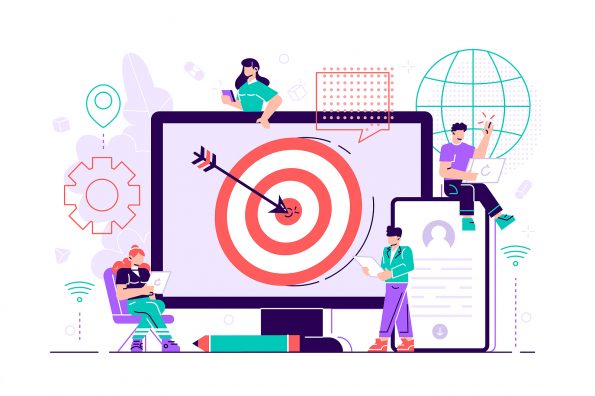 1.   Look at your current audience
The aim of your marketing campaign is as much about connecting with your current audience as it is about gaining new customers. By cultivating long-term, meaningful relationships with your customers, you can maximise customer retention and encourage repeat purchases and customer loyalty. So the first thing you need to do is look at your current audience. Collect data about them, such as their buying behaviour and demographic background, and analyse it to inform your marketing decisions.
2.   Create a buyer persona
After you've understood your current audience, it's time to create a buyer persona. This great tool will help you to create your ideal client type. Your research about your current audience will inform this, but you can also include the kind of customer that you're aiming your products at too.
There are many advantages to creating a buyer persona. Not only does it help to inform your marketing direction, but it also allows you to segment your audience and really make sure that you can produce a strategy and content that engages with your audience.
Think about their pain points
When developing your buyer persona, a useful thing to keep in mind is their pain points. These are the problems that the customer encounters, and your product or service is the solution to said issue.
3.   Check out your competition
If your competitors have a better understanding of your audience than you, then you can learn a thing or two about your customers from them. There's no harm in having a look at their marketing efforts to help you think of angles that you might not have before. So take a look at the tone of voice they use, the problems that they solve and the way they communicate with your target audience.
4.   Look at social media
Social media is a great place to find customer insights and information. Away from the pressure of marketing practices such as focus groups and surveys, customers will often speak more freely about your products and their personal pain points.
5.   Read forums
Like social media, forums are a fantastic way to understand what your customers want. You can gain ideas, opinions and more from looking through various forums and see what customers are talking about. This information could inform everything from overall marketing strategy to blog topics and social media tone of voice.
When you understand your target audience, you are more able to give them what they want and solve their problems, which in turn will boost your sales and give you customers that come back.