Business is always a good idea if you want to explore how your creativity can translate into profit. Many people believe that working in a 9 to 5 workplace wastes their talent where they only get a limited salary. But not everyone wants to risk it all and opt for starting a business, as you can either make a great profit or lose a lot money, depending on the circumstances. There is no certainty in life about what happens next.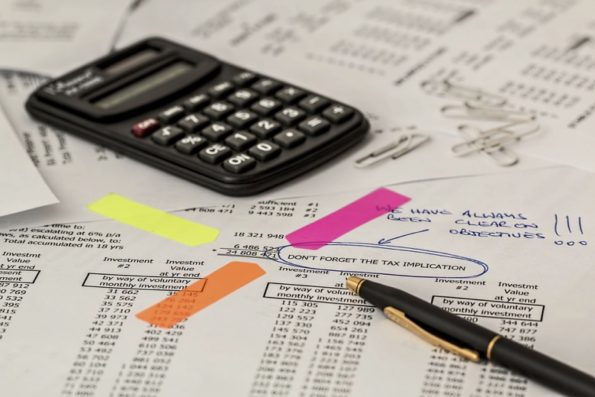 The future is certainly unpredictable, which can sometimes make it very scary. You plan, and suddenly, something like COVID19 outbreak appears out of nowhere and sweeps away all your gains in a fortnight. Not many people could have imagined in early 2020 that their companies would lay them off to reduce their losses. Similarly, not many companies would have predicted the crisis they would now find themselves in.
For such instances, you should always plan ahead of time, so your bases are covered in the future. Whether in a personal capacity or for the benefit of your business, you need a contingency plan just in case things go south. In such a situation, insurance companies provide you with a plan to look out for your future self in case things do not turn out as you expected them to. Insurance helps in almost anything, whether you want to buy a car or get health coverage. These types of insurance help you in a personal capacity, but in businesses, you are not the only one affected by any eventuality. Business insurance will save your business from falling apart in case an outbreak or financial crunch strikes in the future. In addition to helping you, your employees will also not have to bear the brunt of the times if you plan well in advance.
When you need a better health coverage you opt for PPO networks, but how does business insurance help you? Small businesses account for almost 90% of companies in the US, and they are providing a great business to the insurance companies according to a study. This article will help you comprehend the necessity of business insurance for your company.
Reducing financial risk
It is undeniable that risk is a part of every business undertaking. Business insurance provides you with the parachute that helps you in sailing smoothly instead of freefalling. General liability insurance is one such example that gives you the cover for any future accident, no matter how unlikely. This insurance also helps in protecting you against lawsuits that the victim of the said accident might file against you for damages. So, you do not need to worry about the unnecessary headaches and go ahead with the investment in your company instead of paying others.
Protection of property
Many businesses rely on machines, devices, furniture, and anything that helps in the day-to-day running of the company. They cost immensely, and corporations usually consider them as a one-time investment, unless something unforeseen happens. The unexpected can either be theft, fire, or the machinery getting worn out. In such a scenario, if you do not find a quick replacement, it can stop the overall operation of the companies having drastic consequences. Hence, insurance ensures that help arrives quickly, and you do not remain for too long without a property.
Employee care
Businesses rise on the shoulder of the work that employees put in, so they are an indispensable element. The companies thank them back by looking out for them in the form of bonuses and increments. Many types of insurance help the businesses provide necessary help to the employees in case of distress, such as group health insurance and workers' compensation. Either way, the insurance makes sure that employees can return to work soon, and without you having to pay a significant sum from your pockets.
Cover disaster
A disaster is coming; well, nobody wants to scare you, but one should always be ready for tackling anything unplanned. There is no better example of this than the COVID19 outbreak that took the world by a shock. Nobody imagined the magnitude to which it would extend, but those who prepared must have softened the blow. Business interruption insurance helps you reduce the impact of a disaster on your company and put you in the financial position as it was before the calamity. COVID19 is just one example; a disaster is sometimes a local phenomenon affecting your business, such as a lawsuit. In that case, professional liability insurance protects you if an unsatisfied client knocks the door of the court against you.
Asset protection
In case of a lawsuit, if you are the sole owner of your assets, you might lose a lot if you get to sell them for repayment. However, getting an insurance company onboard helps you in reducing the blow as they share the payment to protect your business. It is in the best interest of the insurance company that your business does not lose too much since you are their client. So, they take the blow for benefit in the longer run.
Customer Protection
Having a Business Owner Policy (BOP) helps in covering for the customers in case of any eventuality. The BOP covers for any property damage, product liability, bodily injury, or advertising injury. For example, if a customer visits your business location and injures themselves in any way, the BOP will cover for taking them to the hospital for medical care. Doing so not only improves your reputation with the customers but also makes you a responsible entity of society.
Requirement of law
In many states, it is impossible to initiate a business without having insurance in place, so you must always check the laws of the locality in which you are living. The law-making bodies also want to protect your business from the unforeseen losses, so you must abide.
Key Takeaways
The customers, employees, assets, inventory, and the owner all are vital elements of a prosperous business, and they need a shield against losses. Having business insurance gives you not only peace of mind but also covers unexpected losses. In severe cases, you will bless the insurance companies for saving your company from financial bankruptcy while you are sailing through a storm. Business involves a massive risk of property, capital, and all the savings of your life, which is why you must do anything to protect it. One way to do is to get in touch with an insurance company, good luck.