The human resources department is critical to your company's performance, and there are two ways to manage the HR function in your firm. You can either recruit in-house HR personnel or outsource the job to a third party.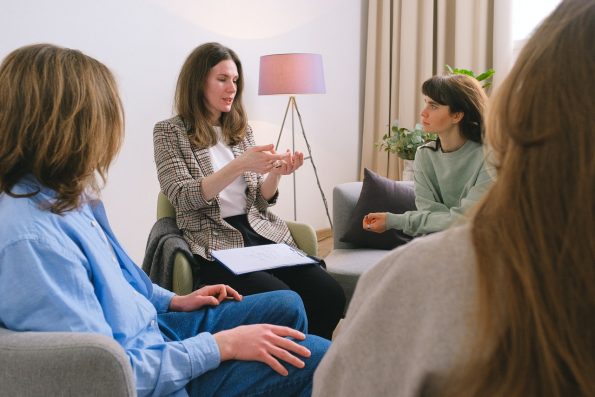 Source: Pexels
While most business owners prefer the former, human resource outsourcing can provide a competitive advantage in specific circumstances.
What is HR outsourcing, exactly?
And more significantly, should your HR functions be outsourced?
In this post, we'll address these concerns and all you need to know about HR outsourcing, including its advantages and disadvantages and the finest HRO firms in 2021.
What Is Human Resources Outsourcing?
Human resource outsourcing, or HRO, entails delegating particular HR responsibilities to an outside service provider. Any operation that involves an employee, like recruitment, payroll management, or even offboarding, can be included in these HR functions or duties. 
To Whom Can You Outsource HR Tasks?
Your human resource activities can be outsourced to:
Independent HR consultants are professionals who can assist you with hiring, HR policies, and other decision-making.
HR consulting firms: usually employed on a contract basis, a full-service human resource outsourcing firm performs identical functions to an HR consultant. On the other hand, HR agencies offer cost-effective, standardized services, while consultants offer customized HR solutions (best for small companies).
Who Can Outsource Human Resources?
Most HR functions are outsourced to an HR consulting agency by SMBs (10–500 employees). Until their in-house HR team grows enough to handle them independently, most major organizations (500+ people) outsource certain HR activities. 
Which HR tasks can be delegated?
Human resource management is a demanding process that entails numerous responsibilities. While outsourcing all of your HR activities can relieve stress, you shouldn't go that route.
Why?
Some aspects of HR administration are best handled in-house. However, these tasks frequently influence the destiny of your company and your working relationships. 
If you manage a small firm, for example, your present employees are likely to become the backbone of your organization. While initial outsourcing onboarding is an option, advising and training them personally is preferable. 
This will ensure that every employee receives hands-on training and is acquainted with the company's culture.
So, which HR responsibilities are best left to the professionals?
The following are four HR tasks that are frequently outsourced:
1 Talent Recruiting
Finding and hiring new talent is one of the most important tasks for any HR department. It is, however, one of the time-consuming activities. 
There are usually four steps in the hiring process:
Using job boards to post job descriptions.

Performing background checks and screening applicants

Shortlisted candidates are interviewed.

We are introducing new employees to the organization.
Outsourcing talent acquisition efforts to external service providers like SOURCEitHR Payroll & HR Outsourcing Partner In UAE makes sense because executing all of these processes in-house can divert attention away from your key expertise.
2 Managing Performance
Employee performance management entails regularly assessing your employees' productivity and ensuring that their objectives align with the organization's.
It's a thorough examination of each employee's abilities, accomplishments, and responsibilities. Dismissals, assessments, position changes, and bonuses are part of the decision-making process.
Because this needs a lot of time-consuming studies, it's preferable to enlist the aid of outside HR professionals. However, any decision affecting an employee, such as a performance-based promotion, must be made by the firm owner or manager.
3. Payroll Administration
In any firm, creating and handling employee payroll is critical. However, when your team grows, managing payroll becomes increasingly difficult.
Payroll management entails several steps, including:
Calculating allowances (such as rent and travel expenses) and salary components (variable and net pay).
They are obtaining and validating additional expenses incurred by employees and deductions from their pay.
Payout processing and accounting
Having an in-house payroll team or sophisticated HR software specifically specialized for payroll processing can be rather expensive.
Most business owners choose to delegate employee payroll management to a third party, such as a PEO ( Professional Employer Organization). As a result, they'll have the correct HR software and HR compliance system to handle payroll services efficiently.
Administration of Compensation and Benefits
Incentives and rewards drive employees to work harder. Compensation is what you pay your employees for their job. To improve staff retention, you should periodically update both according to industry norms.
However, you will need to perform an extensive study to do so. For example, you should research the most recent market norms for workers' compensation and compare them to each person's production in your company.
Employee benefit and compensation management can be outsourced for the following reasons:
You don't need these services all year, so hiring someone full-time isn't good.
Manually evaluating each employee and cross-checking with data from other organizations takes time.
HR Outsourcing Has 5 Key Advantages
You should now have a good sense of which HR responsibilities you should delegate. However, how might outsourcing those responsibilities assist you with your HR requirements?
1.Cost-cutting
Let's get started with some numbers.
An HR manager's starting salary in the United States is roughly $90,000 plus benefits. You'll also have to pay for overhead and salaries/incentives for other HR department personnel.
On the other hand, outsourcing human resource services eliminates all of the additional costs associated with hiring, training, and retaining your HR employees.
You pay the service provider a fixed fee (depending on your company's payroll) or a per-employee per-month (PEPM) rate. Human resource outsourcing allows you to better forecast your business expenses due to pre-determined pricing.
Outsourcing to developing countries with lower living costs, such as India and the Philippines, can drop the cost of an HR function even further.
2.Boosts Productivity
Several HR duties, such as setting a payroll and establishing employee regulations, necessitate specialized knowledge. Some tasks, such as talent assessment and recruitment, necessitate years of experience.
You're more likely to make mistakes if you undertake these responsibilities yourself or delegate them to an unskilled in-house HR team. A blunder could result in a lawsuit or a bad hire, resulting in thousands of dollars in penalties or lost revenue.
Instead, why not delegate your HR responsibilities to a seasoned professional?
Human resource outsourcing have highly skilled HR employees who can efficiently manage these jobs. They'll also get access to cutting-edge HR technology. This improves the precision, quality, and speed your HR activities are carried out.
3. Ensures adherence
It's difficult and necessary to keep your employment practices and employee perks up to date with industry standards.
To avoid fines, penalties, and litigation, you must monitor compliance with federal employment regulations and state and municipal laws.
In the United States, for example, you must follow various laws, including:
Laws prohibiting discrimination

Laws governing minimum pay and working hours

Laws governing family and medical leave

Immigration regulations

Employee benefits laws

Safety regulations

Union legislation
It takes hours of research and effort to ensure that your daily duties are lawful in your country.
Seeking professional assistance with HR rules relieves you of the strain while also protecting your company in the event of an audit. Furthermore, an HR service provider can alert you about liability deadlines (like payroll taxes).
4. Concentrate on your core skills.
As your company grows, you should concentrate on improving your business methods, expanding your reach, and boost your earnings.
However, if you also have to handle HR operations such as administrative work and employee interactions, you'll have less time to do all of these responsibilities.
Outsourcing HR allows you to concentrate on your core strengths – what you do best.
By outsourcing your HR activities, you'll be able to focus on building your business full-time while the outsourcing firm handles your HR responsibilities.
5. Hire better people from a larger pool of candidates
Outsourcing human resources allow you to streamline the hiring process.
Professional websites and job search platforms are frequently better connected to HR agencies. They'll also be up to date on the most current market salary, benefits, and allowances.
Outsourcing recruitment activities to an HR agency has two advantages:
First, you gain access to a wider, more qualified talent pool. This means you can pick from a bigger pool of experienced candidates whose abilities match the job requirements.
You can check to see if the new hires are underpaid or overpaid. This increases staff retention, but it also saves you from overpaying them.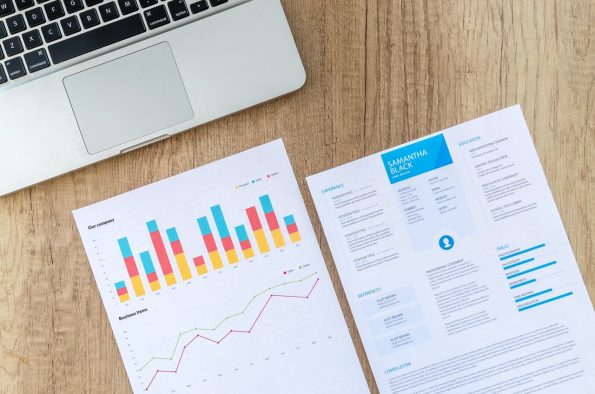 Source: Pexels
HR Outsourcing's 3 Biggest Pitfalls
Here are three main disadvantages of HR outsourcing:
1. Enhanced Risks
You may be exposed to additional risks if you outsource any aspect of your business, including HR tasks.
Server outages, data leaks, and, in the worst-case scenario, the HR agency's dissolution can all impact your organization.
Your employees' sensitive information, such as bank account numbers and social security numbers, is also dangerous when you outsource. In the event of an outsourced HR error, you will lose money, but your company's reputation may be affected as well.
It would help if you only outsourced to HIPAA-compliant service providers as part of your risk management strategy. They should also have a strong track record and many glowing testimonials or evaluations.
2. Contact is reduced
Human resources outsourcing can cause a wedge between you and your staff by creating a communication gap. The primary reason is that outsourced HR professionals will not be personally available to provide HR support or resolve employee issues.
Furthermore, communication via emails, phone calls, or chats may delay resolving an issue, increasing employee unhappiness.
3. Customizability is limited
HR professionals can assist you with new hires and procedures, but they can't customize the process as well as you can. This occurs mostly because they lack an in-house HR manager's expertise in your company culture.
This may limit the amount of company-centricity in your rules and hiring practices. You may be obliged to settle with more generalized hiring plans rather than building specific company-specific plans.
When Should HR Outsourcing Be Used?
Here are two scenarios when HR outsourcing can be particularly useful:
1. When HR Management Is Expensive
Remember that HR outsourcing is perfect for small businesses. If your company has fewer than 500 employees, you should consider outsourcing HR operations.
On the other hand, outsourcing is more of a band-aid solution to your HR problems. If you want an engaged, productive team, you'll need to set up an HR department sooner or later.
2. When you don't plan on aggressively recruiting
Recruitment doesn't need to be a continual activity.
Rather than recruitment, it would help if you concentrated your efforts on business development and employee training.
In such circumstances, outsourcing specific HR functions such as hiring is the best alternative. You pay for what you want, when you want, using outsourcing, which helps you keep your costs down.
In conclusion, there are both advantages and disadvantages to human resource outsourcing. However, when done correctly, the pros usually outweigh the cons. If you're considering HR outsourcing for your business, make sure to do your research and find a reputable agency that you can trust.